You must be considering Google Photos to be a mere gallery-like folder which has the main responsibility of
You must be considering Google Photos to be a mere gallery-like folder which has the main responsibility of storing images and video files. It might appear to be a simplified image hosting and backing service, however, this is not the case. The highly functional Google Photos can perform a myriad of other functions as well. In addition to being the Google Photos library, this app also serves the purpose of bridging the gap that exists between image hosting, cloud storage, as well as multiple image sharing features. As a result, this efficient image service app has been giving a tough competition to the others like Dropbox, Flickr, OneDrive, iCloud and so more. To top it all, there is no need to download this app separately on your smartphone. This highly useful image storing app is available by default in most of the smartphones.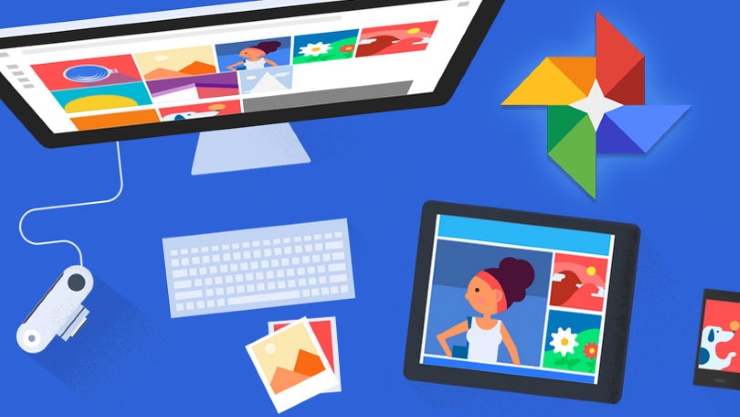 You must be aware of the fact that the Google Photos app is capable of backing up images from the iOS as well as Android devices. These images can be accessed with much ease from the Internet for viewing one's Google Photos library. You might also know that this app is able to offer unlimited storage by opting for the high-quality setting. Any image that would be higher than this quality would be directed towards the storage of Google Drive. Although most of these features, as well as services, that come with this app might be known to you, here are quite a few of the exceptional things that you can expect out of Google Photos.
See also: How to hide your pics on Google photos
List Of Things Google Photos Can Do
Searching for Places, People & Objects
The Google Photos app has the feature to arrange all your images by chronology as well as location automatically.  With the help of the advanced technique of image recognition along with the large information database of Google, this app is able to recognize the main subject of images quite easily. You can, therefore, search for images for anything based on people, objects or locations.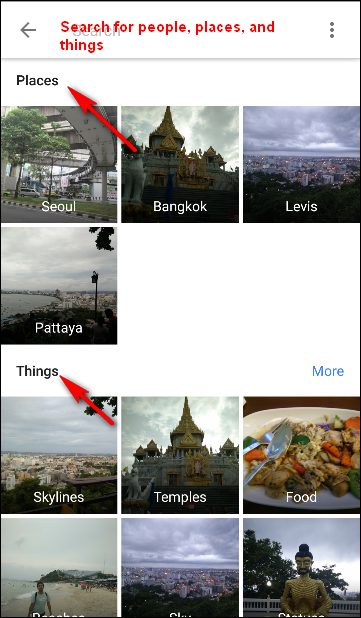 Grouping Similar Faces & Labeling Them
The Google Photos app is able to create a model of the faces within the images for grouping similar faces or models together. With this method, you would be able to search the Google Photos library for images of particular people. Face grouping along with labeling is set private for your Google account. Thus, these will not appear to anyone you would share the images with.
Changing Sync & Backup Settings
The images and video files are usually backed up to some Google account. But, you also have the option to change that specific account where you would like to get the backup. Moreover, you can also select the particular images for which you need backup along with advanced Google Photos settings. For changing the backup and sync settings on your Google Photos app, you would need to click on the hamburger menu on the top left corner and then select Settings > Backup and Sync option.
Deleting Photos After Being Uploaded
When you upload all your photos onto the cloud account, then why to store the same in your smartphone? It only consumes more storage space of your device. Google Photos is capable of automatically deleting the images as well as videos once you have uploaded the same on the cloud. As a result, even the redundant copies of images and videos get eliminated from the device.
Backing Up Images from the Other Apps
The auto-backup feature of Google Photos is highly useful. However, by default, this app creates the backup of only the images that are taken by the built-in Camera app of the device. In case you need the backup of the images that are taken from Instagram, WhatsApp, and similar other image-capturing apps, then you can achieve the same. For doing the same, you only need to analyze the location where these apps are storing the images on your device.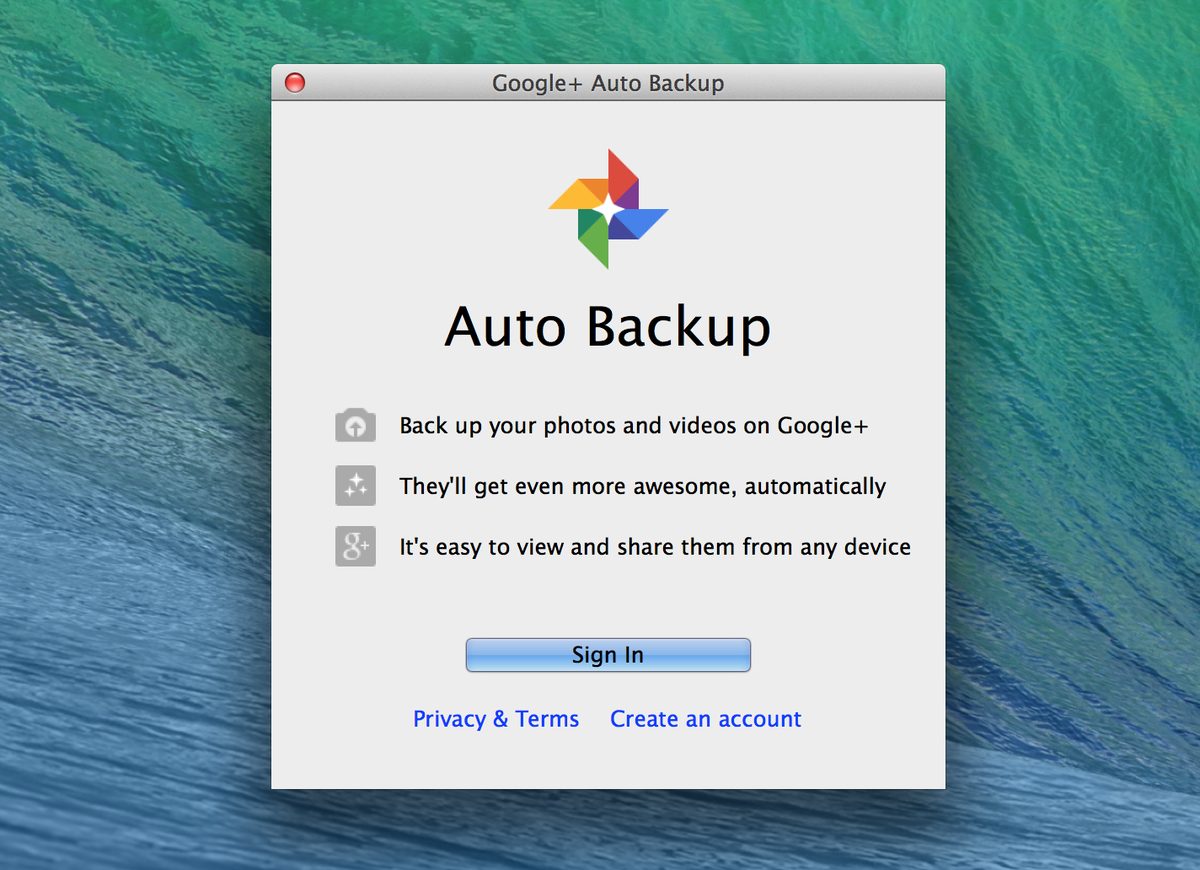 Pinching to Change the View
You must know that you could pinch for zooming in & out of some pictures. However, there is more to the Google Photos and pinching. You can try pinching on a particular image for viewing it like an individual picture or you can even pinch out over the full-screen picture for going back to the same image list.
Selecting Multiple Photos at One Shot
It can be quite a pain when you have to select multiple images by clicking individually on each one of them. However, Google Photos now enable you for selecting multiple images with a single tap. When you are viewing the pictures on Google Photos, then you can press hard on a particular image for selecting the images. After that, without lifting the finger, you just need to drag sideways, downwards or upwards –as you like it.
Un-Deleting Photos
There could be a possibility when you might have deleted a particular photo(s) accidentally and wish to get it back. For your respite, Google Photos does not delete the images permanently at one shot. All of these go to the app's Trash where they remain for 60 days. You can restore the particular images from there if you change your mind.
Uploading Faster with Desktop Client
The Google Photos app is capable of uploading your images automatically. However, it also comes with desktop uploaders available for Mac OS X and Windows. One could also drag & drop the selected images from the desktop to the photo.google.com. Then, the images are uploaded instantly.
Displaying Photos on the TV
In case you have the Chromecast, then it is possible to display the images as well as videos stored in your Google Photos library on your TV. You would just need to install Chromecast app on your iOS or Android device and connect the devices to the same Wi-Fi network for displaying the images or video files.
With so many exciting features offered by Google Photos, you can have a seamless experience when it comes to handling your image and video media files. Get the best out of your Google Photos app on your device!
See Also: How to delete your Google account
---