Although some people find that News feed on Facebook to be complicated and confusing, it is certainly one of
Although some people find that News feed on Facebook to be complicated and confusing, it is certainly one of the most important parts of the site. This is the first thing you see when you sign into Facebook, so the appearance of this page is important. After all, Facebook sometimes shows some outdated posts in your News Feed or the posts of the people that are not interesting for you, and the ones you want to see aren't listed. Let's see 3 ways to configure News Feed on Facebook.
You may also read: How To Hide Your Profile On Facebook
3 Ways To Configure News Feed On Facebook
If you want to organize your News Feed to show only the recent post from the most important people (or pages) to you, just follow these instructions:
1.Reorder posts
Sign into Facebook,
On the left side of the screen, you will see "News Feed" option under the "Favorites" section.
Click on small arrow to the right of "News Feed" and choose the order you want to see posts. Instead of the standard "Top Stories", select "Most recent". Then posts will be displayed in the chronological order. It should be noticed that from time to time, Facebook automatically restores "Top stories" as selected in "News Feed".
2."Sort" your friends
You have many friends, some of them are just acquaintances and you don't want to see their posts first instead of the posts of your close friends. So, to make changes, click on your name on your profile, and choose "Friends".
Find the most important friends, click on the drop-down menu next to the name, and change to "Close" friends.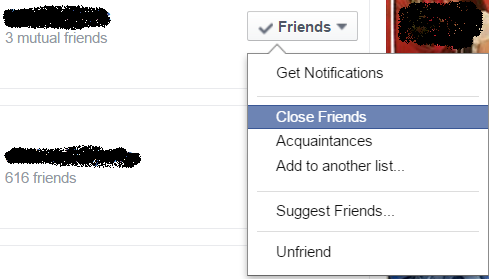 For the less known persons, select "Acquaintances" or just "Friends". After that, posts from "Close Friends" will show more often than from "Friends" or "Acquaintances". Also in the settings you can set notifications for any action of "Close friends" by clicking on "Get notifications" in the same drop-down menu.
3.Hide posts manually
You can hide posts from News Feed. To do this, click on the arrow, which is in the upper right corner of each post, and select the appropriate option from the drop-down menu. You can choose if you want to hide the individual post from friend or page, hide all or unfollow the person or page.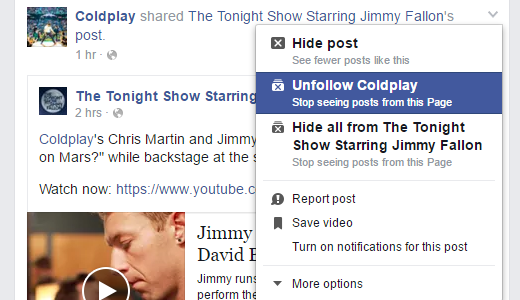 Image Source: www.imlineking.deviantart.com
You may also read: How To Download Videos From Facebook Without The Third-Party Programs
---