If you are a student and if you are looking for a laptop, have you ever considered getting a Chromebook? Yes,
If you are a student and if you are looking for a laptop, have you ever considered getting a Chromebook? Yes, Chromebooks are laptops, but there are some differences. The biggest one is that Chromebooks run Chrome OS, a web based operating system. If you are not sure this is an option you should go for, keep on reading. We are going to talk about the reasons why Chromebooks are great for students.
See also: Things To Consider Before Buying A Chromebook
The price
One of the main reasons why millions of students worldwide got a Chromebook instead of a Windows or Mac laptop is the price. Compared to these laptops, Chromebooks are a lot cheaper option. You can get a pretty good one without spending all the money you have. As an example, you can get a decent Chromebook for $200. Isn't it awesome?
Don't think you won't be satisfied with it just because it's cheaper than other laptops out there. On the contrary. You'll be pretty amazed as even though they come with a web based operating system, it will allow you to get all your work done easily.
Safety
Another thing that you should think about when getting a laptop for school or college is the safety of your work. You don't want to lose any of the things you did in a day, right? Everything you have been working on will be saved on the Cloud. So, even if you lose your Chromebook or someone steals it, all your work will be safe.
And we have mentioned already the Chromebooks are a lot cheaper than laptops. Even if you lose it, you won't need too much money to get a new one.
Portability
It is very important to have a lightweight laptop. A machine that will be used for your school or college, but a machine that is not too heavy. Chromebooks are great. They are lightweight and compact, so you can pack it in your bag and carry it anywhere with you.
When people hear the price, they may think that Chromebooks are not durable. But yes, they are. So, for a decent price, you will get a lightweight laptop that is built to last.
Apps
As Chrome OS is different than Mac and Windows, you may worry about programs. Getting a Chromebook is not the solution for graphic designers, for example, because they need powerful machines to run powerful programs. But, if you do most of the work on the web, a Chromebook is an ideal option.
When you get a Chromebook, you can install the apps you want. And even if you miss a program you have used on your Windows or Mac laptop, don't worry. You will easily find an app similar to the program you have used that will do the trick.
You can also download some pretty cool extensions that will make the usage more fun and enjoyable. Both apps and extensions are available in the Chrome Web Store.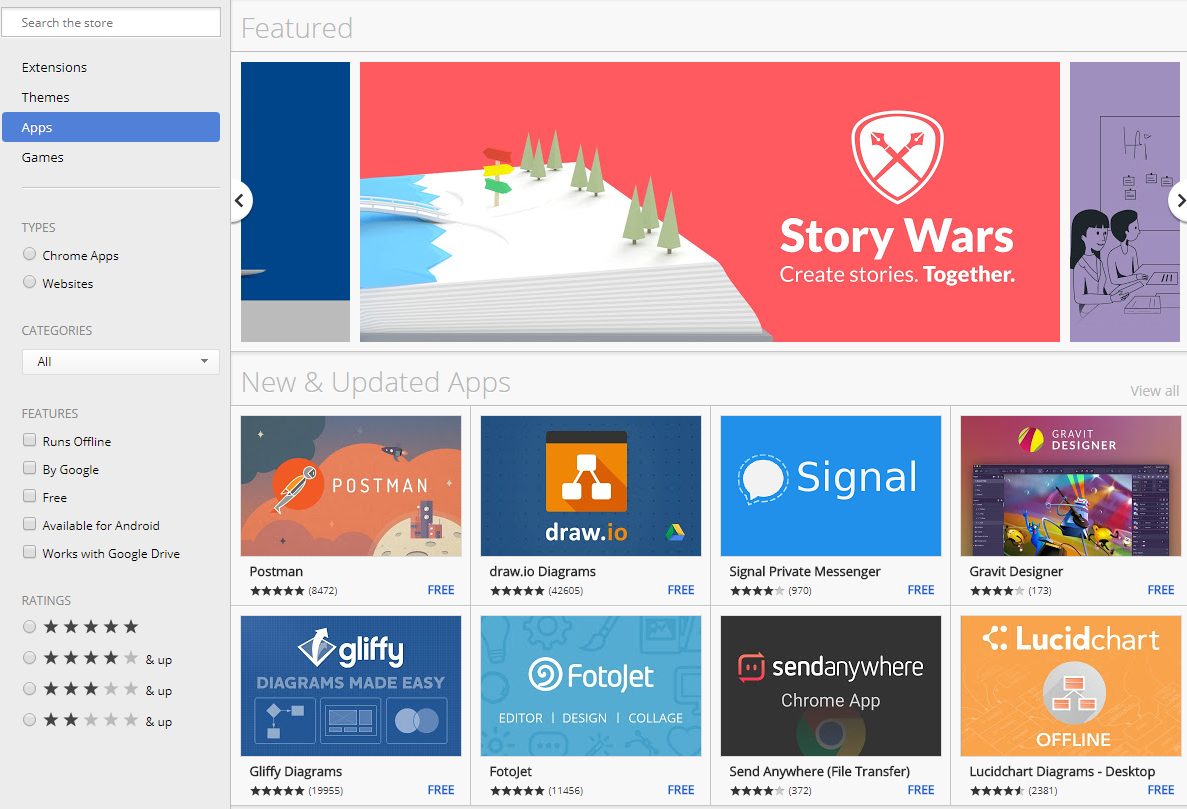 Chromebooks are fast
You don't want to spend minutes waiting for your laptop to boot, especially when at school. Well, forget about that if you get a Chromebook. The Chrome OS is very light. It not only boots fast, it works fast and it is reliable.
To get the most out of the Chromebook you'll need a reliable Wi-Fi connection. Most schools and colleges have it, which means you'll be able to work without any issues. What's more, Wi-Fi connections are available basically everywhere.
Enough room for fun
If you can't live without demanding games, well, then a Chromebook isn't for you. But, you can download Android apps, you can get Netflix, YouTube, and all the other great apps that are designed for fun and enjoyment.
After you come home from school, you will have plenty of ways to have fun. Maybe not too much as on Windows or Mac. But, look at that from another angle. You will eliminate distractions, and you will be able to focus on your work.
If you have been thinking about an option to get a Chromebook for school but you weren't sure it's a right thing to do, maybe now you the answer now. If you don't have a reliable internet connection, or you need a really powerful laptop, Chromebooks are not what you need. But, if you do most of the things online, and if you want a laptop with a decent price that is lightweight and reliable, a Chromebook is just perfect.
---