Apple announced their leadership changes today. There are four people promoted by Tim Cook: Jeff Williams, Johny
Apple announced their leadership changes today. There are four people promoted by Tim Cook: Jeff Williams, Johny Srouhi, Phil Schiller, and the new guy, Tor Myhren to occupy the important positions in Apple Inc.
Jeff William was Apple's Senior Vice President of Operations, and he is now promoted as Chief Operating Officer.
"Since 2010 Jeff was responsible for Apple's entire supply chain, service and support, and the social responsibility initiatives which protect more than one million workers worldwide. Jeff played a key role in Apple's entry into the mobile phone market with the launch of the iPhone, and he continues to supervise development of Apple's first wearable product, Apple Watch."
Tim Cook also promotes the former Apple's Vice President of Hardware Technologies, Johny Srouhi as SVP for Hardware Technologies.
"He has built one of the world's strongest and most innovative teams of silicon and technology engineers, overseeing breakthrough custom silicon and hardware technologies including batteries, application processors, storage controllers, sensors silicon, display silicon and other chipsets across Apple's entire product line. Educated at Technion, Israel's Institute of Technology, Johny joined Apple in 2008 to lead development of the A4, the first Apple-designed system on a chip."
Moreover, a person who often appears on Apple events, Phil Schiller will expand his role to include leadership of the App Store across all Apple platforms. This responsibility expansion will create greater accountability for improvements to the App Store, said Gassée, who hopes to see Apple do more to guide users to the best apps. It will make Eddy Cue, Apple's Senior Vice President of Internet Software and Service more focused on one of his chief responsibilities: deal-making.
"With added responsibility for the App Store, Phil Schiller will focus on strategies to extend the ecosystem Apple customers have come to love when using their iPhone, iPad, Mac, Apple Watch and Apple TV. Phil now leads nearly all developer-related functions at Apple, in addition to his other marketing responsibilities including Worldwide Product Marketing, international marketing, education and business marketing. More than 11 million developers around the world create apps for Apple's four software platforms — iOS, OS X, watchOS and tvOS — as well as compatible hardware and other accessories, and customers have downloaded more than 100 billion apps across those platforms."
The last one that will join Apple in the first calendar quarter 2016 as vice president of Marketing Communications is Tor Myhren.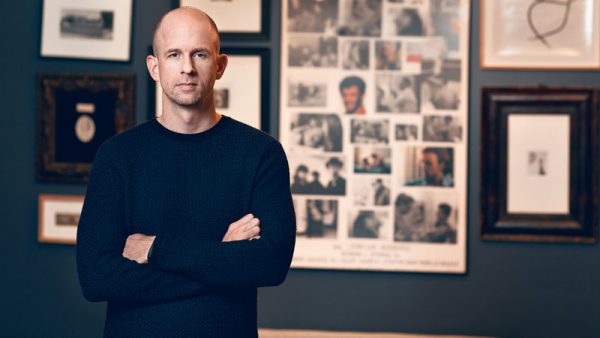 "Tor Myhren joins Apple from Grey Group, where he has served as chief creative officer and president of Grey New York. Under his leadership, Grey was named Adweek's Global Agency of the Year for both 2013 and 2015. As vice president of Marketing Communications at Apple, Tor will be responsible for Apple's advertising efforts and will lead an award-winning team that spans a broad range of creative disciplines from video, motion graphics and interactive web design to packaging and retail store displays."
From this announcement, Apple shares went down 1 percent at $110.14 in midday trade, reported Reuters.
The other news: Apple Watch Shipments Will Be 45.2 Million In 2019, IDC prediction
---