Homebezz is supported by its audience. We may get a commission from retail offers
The most hyped time of the year has arrived and for those who have been waiting to purchase some latest gadgets,
The most hyped time of the year has arrived and for those who have been waiting to purchase some latest gadgets, the guide to Best Black Friday deals should make it easier. The sale time begins on Thanksgiving, but most popular retailers including Amazon, Walmart, Target, Best Buy and Kohl'shave already prepared their Black Friday deals advertisement flyers that gives a quick glimpse of what to expect from Black Friday 2019.
Best Black Friday Deals Laptops
In this time of the year, if you have been waiting to upgrade your old laptop you should definitely do so. Apart from big branded retailers, PC manufacturers like Lenovo and HP have announced discounts on laptops. There's no better purchase than getting your favorite laptop model from one of the reputed brands.
Staples
Acer Aspire Laptop with Ryzen 3 Processor at $319 – The Acer Aspire is powered by AMD Ryzen 3 processor and runs on the Windows 10 operating system.
Lenovo 330s Laptop for $469.99 – This Lenovo laptop runs on the most powerful Ryzen 7 processor, which is almost on par with Intel i7 in terms of performance and it also has Radeon graphics that should be enough for most casual gamers on a laptop.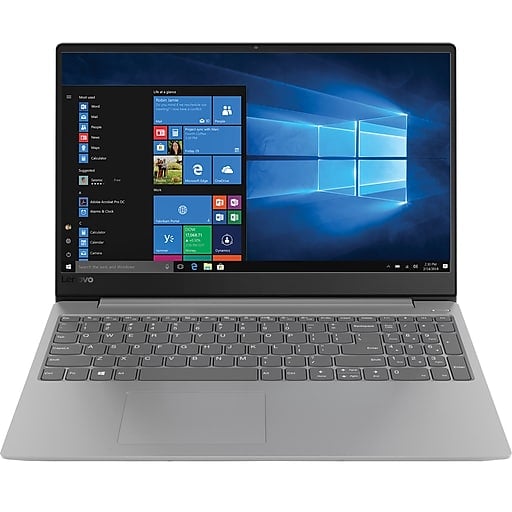 Black Friday 2019 Deals from HP
HP Laptop – 15z for $299.99 – This laptop is one of the cheapest offerings and is powered by an AMD A9 – 9425 processor and its original price is $519.99. With a $220 discount on a solidly built laptop, you should probably pick it if you are tight on budget and need a good replacement.
HP 15t for $499.99 – Powered by an Intel Core i7 processor, this is easily one of the fastest and exceptionally powerful laptops that comes with a massive discount of $740 from its original price of $1,239.99. It includes the Intel Optane memory for a highly responsive Windows 10 experience.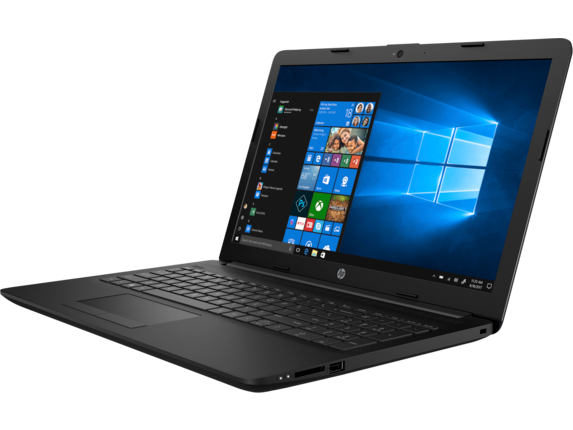 HP Spectre x360 Laptop – 13t for $849.99 – This model is powered by an 8th generation Intel i5 processor and is a hybrid touchscreen laptop that can be converted into a tablet. The device uses Corning Gorilla Glass and has a decent discount of about $300 from its original price of $1,149.99
HP Envy x360 Laptop – 15t for $599.99 – This laptop is versatile and can be converted into different positions as it includes a touchscreen as well. It is powered by an 8th gen Intel i5 processor and uses Intel Optane memory for an exceptionally responsive experience without breaking the bank.
Black Friday 2019 Deals from Lenovo
Lenovo IdeaPad 130 for $299.99 – The model originally sells for $400 and gets a solid $100 off. It's solid in terms of hardware specs that include an Intel i3 chipset with 4 GB of RAM, 500 GB of storage and a 15.6-inch display.
Lenovo Flex 6 2-in-1 for $399.99 – A unique convertible model that swivels in multiple directions and is now being sold for $150 off from its original price of $550. The Lenovo Flex 6 2-in-1 laptop is powered by an Intel Pentium processor with 4 GB RAM and 128 GB SSD storage.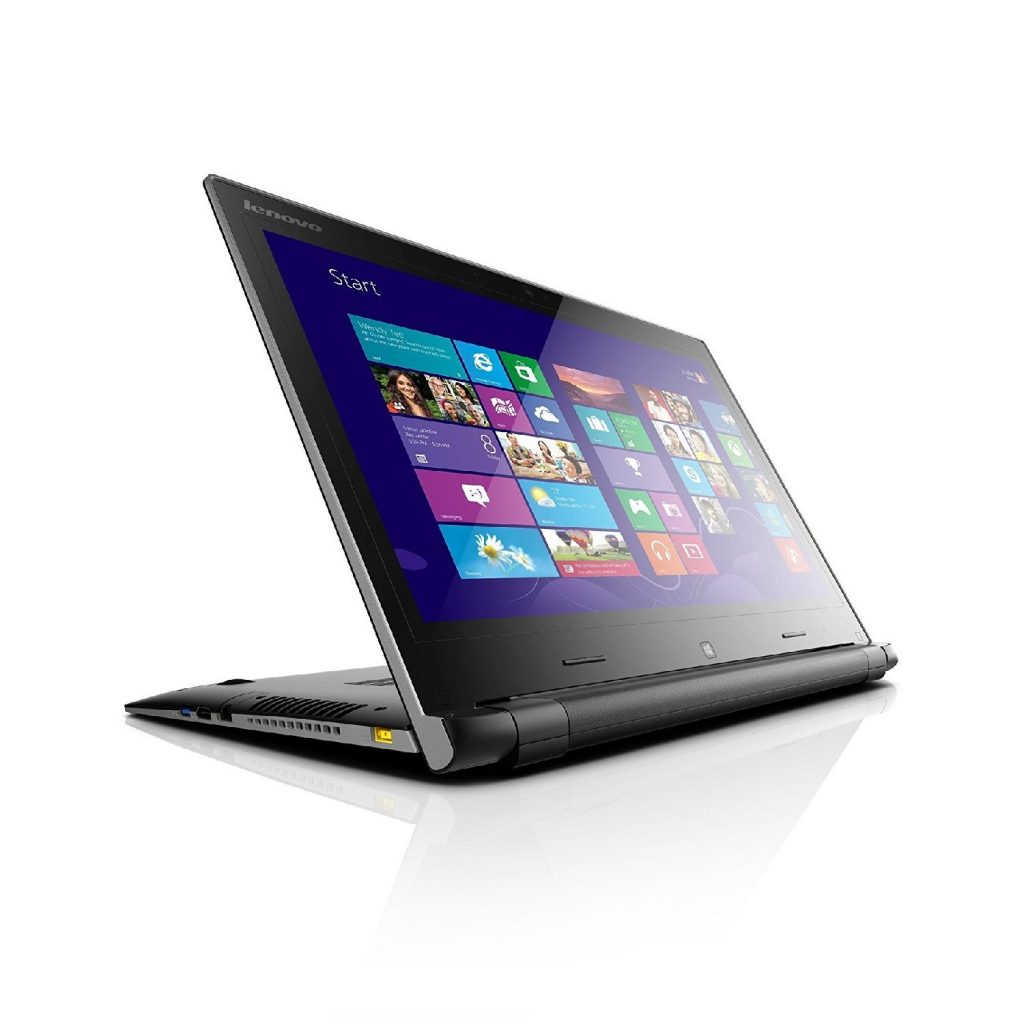 IdeaPad 330 for $879.99 – An excellent choice for entry-level gamers and MOBA lovers. The model sports a 15.6-inch full HD display with an Intel i7 with 16 GB of RAM and 128 GB of SSD. It has the GTX 1050 graphics card for your gaming needs and is being sold with a massive discount as its original price is $1,299.
ThinkPad E575 – This Lenovo laptop is powered by an AMD A10-9600P processor. The 15.6-inch display is adequate with 8 GB of RAM and 500 GB of storage space which is more than enough to power its Windows 10 operating system.
Best Black Friday Deals – Smartphones
Walmart
Walmart's Black Friday 2019 deals flyers are already out and they have an amazing offer on the old iPhone 6 for just $99 with a discount of $150, if you choose to buy it on Straight Talk wireless service.
Best Buy
Best Buy has announced a deal that most could make use of. You can buy the Samsung Galaxy S9, S9+ or Note 9 on Verizon, Sprint or AT&T with a massive discount of $300 from their original price.
The Motorola Moto G6 unlocked version is being offered for $199 with an offer of $50 and it should fit Android lovers who need a top-end smartphone without spending a small fortune.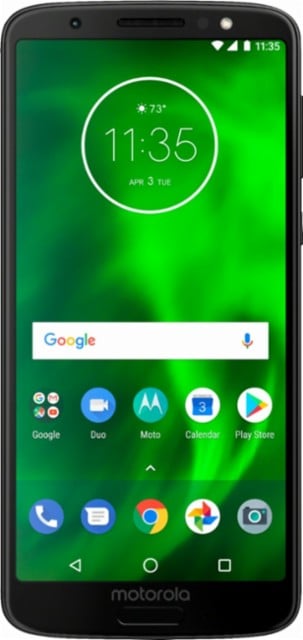 Apple iPhone 6S is offered for $199 at a discount of $100 on Simple Mobile and Total Wireless service providers.
Check out Apple iPhone 6S on Best Buy
Best Black Friday Deals – Desktops
HP
HP All-in-One PC for $299.99 – The HP All-in-One PC 20-c410 is powered by Intel Celeron J4005 and has a 19.5-inch display. The stylish PC is available in all white and is a reliable desktop solution for office setup. Its originally priced at $369.99 and is now being sold with a discount of $70.
HP Pavilion Desktop 590-p0050 for $499.99 – The desktop PC is powered by an 8th Intel i5 processor and also uses the Intel Optane memory for fast response times. The model which was at $629.99 got a $130 discount for Black Friday 2019 sales.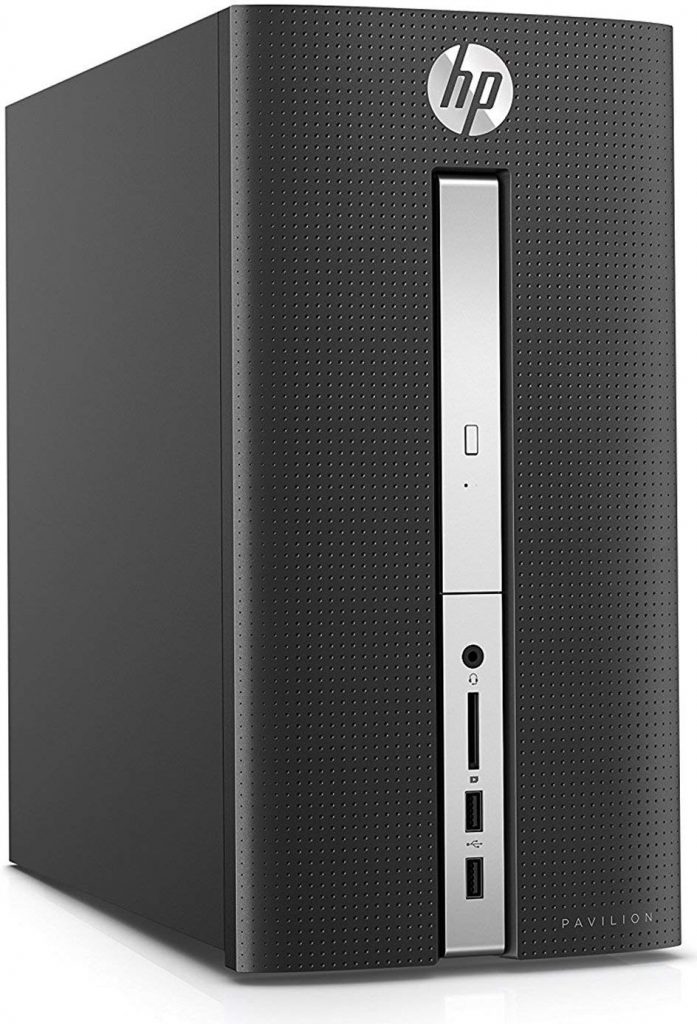 HP Pavilion All-in-One Touchscreen PC at $1,249.99 – The top of the line PC, the Pavilion 27-xa0055st features a large 27-inch display. The model has a QHD touchscreen display with 8th gen Intel Core i7 processor, 16 GB of RAM and 2TB hard disk. The 256 GB SSD can hold the Windows 10 operating system and make the entire PC much faster than traditional HDD.
Best Black Friday Deals – Tablets
Amazon
Fire 8 HD Tablet for $49.99 – When you are purchasing tablets on Amazon, you can't skip the Fire 8 HD tablet at any cost because it is cheap and gets the job done even though it's usually full of Amazon ads.
Fire 7 Tablet for $29.99 – You can actually buy a 7-inch branded tablet for just $30. The Fire 7 comes in a range of colors, has 8 GB of space for minimal storage and also supports all Amazon services like Prime Video and books making it the cheapest portable device.
Walmart
iPad 6th Gen 32GB for $249 –This is one of the best deals, as the new iPad supports Apple Pencil and was originally $329 which has come down by $80 to a really affordable price so that you could buy more than one if you need one.
Samsung Galaxy Tab E 9.6-inch for $129 – An excellent Android tablet from Samsung with a large 9.6-inch display, 12 hours of battery life, 16GB of storage with micro SD card support. The $189 tablet will be sold with a discount of $60.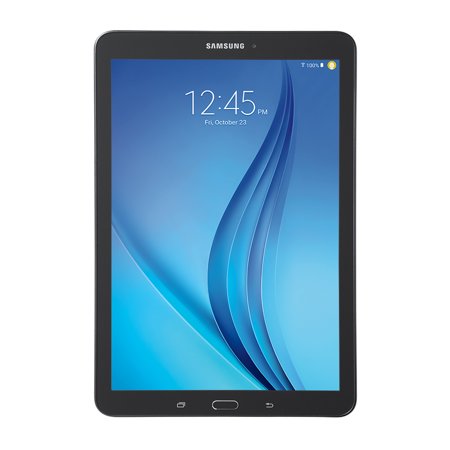 RCA Voyager III Tablet for $28 –   This one is easily the cheapest of the lot and can be purchased as a backup tablet which was originally priced at $49.87 and now has a $22 discount.
Staples
Amazon Fire 7" Tablet for $29.99 – The Amazon Fire tablet which usually sells for $49.99 is now discounted by $20. You can also buy the newly launched HD 8" inch tablet for $49.99 with a discount of $30 from the original $79.99.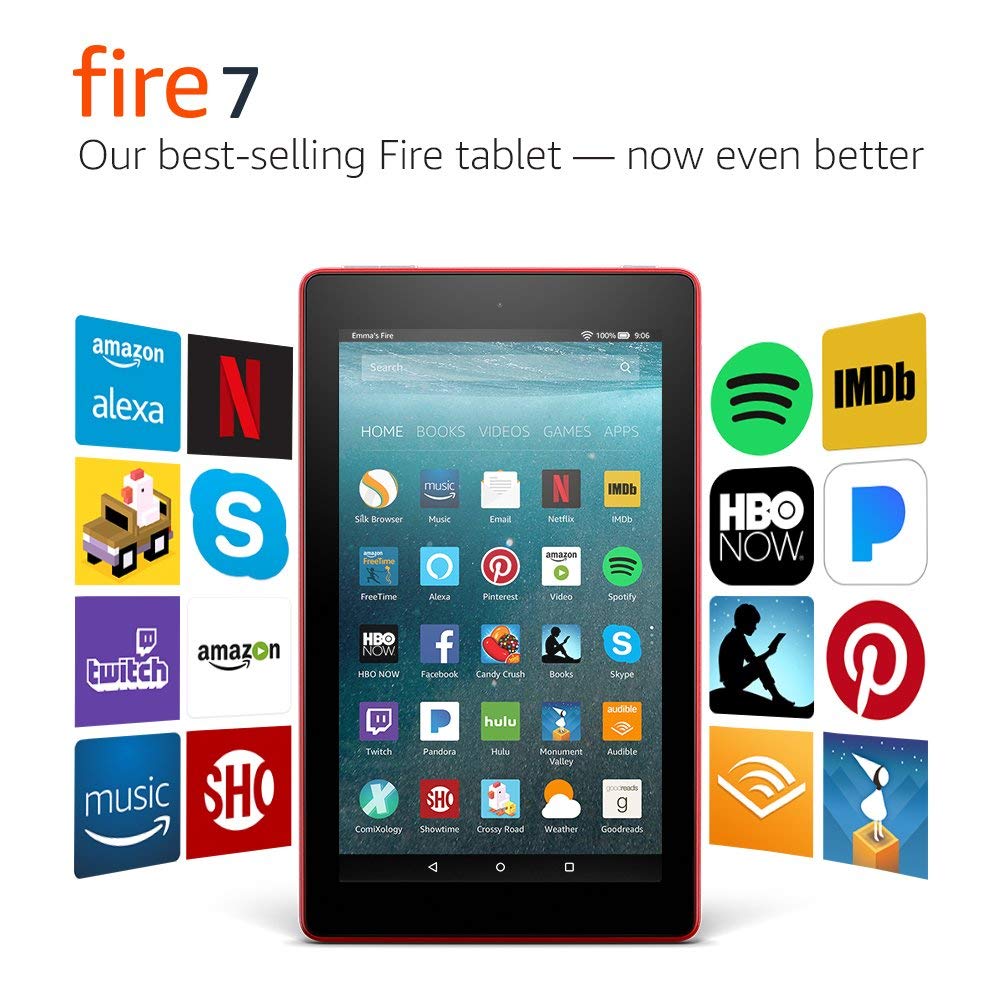 Best Buy
Apple iPad Mini 4 Wi-Fi 128GB for $249.99 – An easy pick if you are looking for a compact tablet that is running on iOS and has plenty of space to save movies and music. The iPad Mini gets an amazing $150 discount from its actual price.
Best Black Friday Deals – Gadgets
Ring Video Doorbell 2 for $139 – The Ring Video Doorbell 2 is an essential addition for your home to improve safety and enjoy peace of mind. It works with Alexa, has a speaker built in so that you can speak to visitors using your smartphone and comes with a $70 discount for Black Friday.
Amazon Fire TV Stick for $24.99 – The Amazon Fire TV Stick latest edition is equipped with Alexa voice assistant which makes it easier to find the movies and TV shows you want. It gets a solid discount of $15 for Black Friday from its original price of $39.99 and if you already don't have one or need an alternate for Chromecast, this is an easy pick.
Razer Chroma Gaming Bundle for $95 (Walmart) – You don't have to be a hardcore gamer to buy a Razer product because the stylish look and build quality it provides makes it ideal for every user. The Chrome bundle includes an RGB back-lit keyboard, mouse and a mouse mat making it the ultimate starter gaming kit for those budding gamers.
Google Home for $79 – Kohl's Black Friday deals are mostly focused on offering in-store credit so that you could purchase more. The Google Home is, however, a solid deal which is usually priced at $129 and you can get your dosage of voice-assisted speakers without spending a huge sum on it.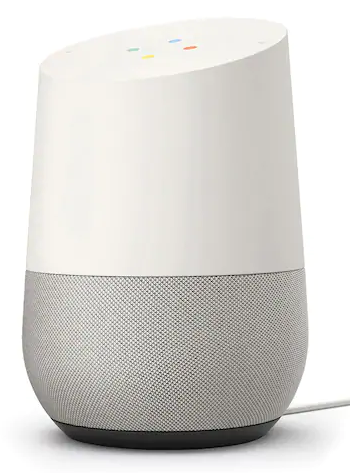 Beats Studio Wireless $279.99 @ Kohl's – Powered by exciting features like adaptive noise cancellation, excellent bass-rich sound quality and a solid brand recognition to back it up, Beats Studio Wireless is the top of the line headphones from the brand which offers 22 hours of wireless playback and is even equipped with Apple's voice assistant Siri.
JBL Flip 4 waterproof speaker for $59.99 @ Target – The JBL Flip 4 that usually sells for a pricier $99 has now been discounted by $40 and is available in three vibrant colors so that you could choose your pick. It comes in handy for outdoor activities, going to the beach and will, in addition, help you stop using your headphones all the time during family meetups.
Best Black Friday Deals – Televisions
Amazon
 Toshiba 50" Smart TV Fire Edition for $299 – The name says it all! The Toshiba television is getting a deep discount of $100 because it is integrated with Firestick. It makes it easier to stream content on Prime Video, download apps like Hulu, HBO. This feature makes it a true smart TV that's large and also sports an awesome 4K panel.
Sony 65" 4K Ultra HD TV for $998 – A rather large television with a 65-inch display, works with Alexa and apart from being a 4K television, it also supports HDR technology for improved contrast in movies and gaming. The smart Android TV also supports Google Assistant and has enough ports to connect all your consoles to.
Best Buy
LG 70-inch 4K HDR TV for $699.99 – UHD televisions are the new norm and the LG UK6190 series smart TV is quite large in size, has a picture perfect HDR panel and is now being sold with a whopping discount of $300 for Black Friday 2019.
Toshiba Fire TV Edition for $129.99 – Get an amazing discount of $200 with this 4K 43-inch HDR TV from Toshiba that also has Amazon's Fire TV integrated to easily watch Netflix, YouTube among other content and it's definitely a door-buster deal you can't miss if you are planning to visit Best Buy.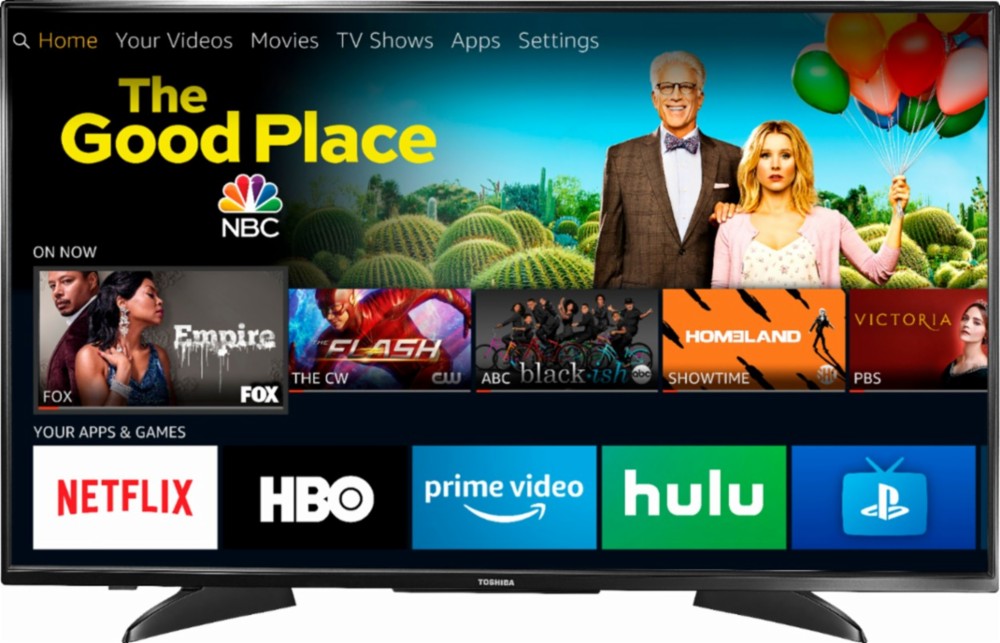 Kohl's Store
LG 49-inch 4K TV for $329.99 – At Kohl's you should check out this doorbuster deal for the LGK-49UK6090PUA model that's got smart features and you will get $90 in Kohl's cash to purchase additional items in the store.
Walmart
Samsung 32"-inch Class HD Smart TV for $178 – An easy pick for those on a tight budget as you can enjoy movies and games on this HD Smart TV which also comes bundled with YouTube and Netflix apps.
Target
Samsung Curved 4K HDR TV for $799 – The Samsung Curved television is one of the biggest and the best TVs you could purchase for Black Friday 2019. It gets a solid $300 discount making it more affordable and being a smart television, it also comes packed with a slew of channels including Netflix, Amazon Prime and YouTube.
LG Smart HDR UHD TV for $269.99 – If that isn't the cheapest deal to purchase a moderately sized 43-inch television, we don't know what else would be. The model from LG has 4K resolution, supports HDR and is being sold for $80 less than usual and is a door-buster deal at Target.
TCL Roku 55-inch 4K Smart HDR TV for $349.99 – The TCL range of televisions have set a new benchmark for affordable home entertainment. The 55-inch display is large enough and it is integrated with Roku streaming stick which should give you instant access to all your favorite channels.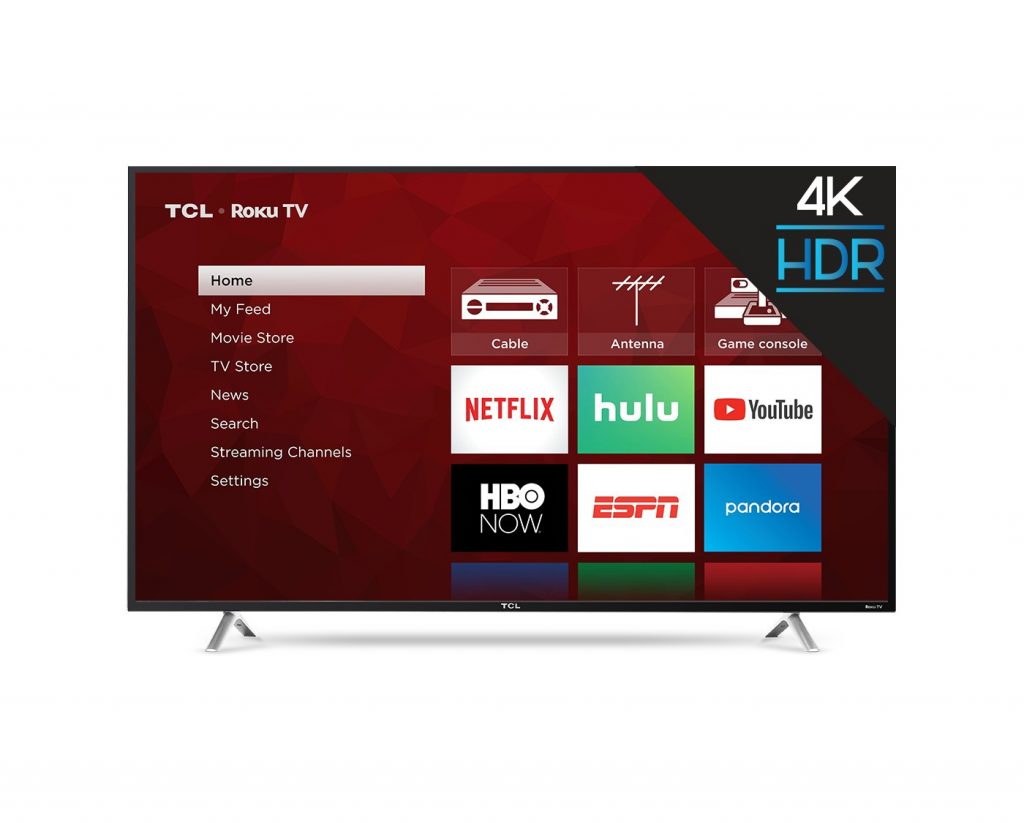 Best Black Friday Deals – Gaming Consoles
Amazon
Xbox One S 1TB Battlefield V Bundle for $229 – Most players love the amazing Battlefield V experience which gets even better with a battle royale mode. You get the bundle for just $229 and that's an amazing Black Friday deal especially if you are interested in multiplayer shooters.
Nintendo Switch Mario Kart 8 Deluxe for $299.99 – Nintendo Switch is the best hybrid console of the generation and if you were on the fence for a long time, the $300 offer sounds great for the bundle which includes Mario Kart 8, a great racing game for the entire family.
Walmart
Sony PlayStation 4 1TB Slim with Spiderman for $199 – One of the best deals if you are planning to upgrade your console or purchase a new one as it also includes the newly released Spiderman, a PS4 exclusive title. The 1 TB of storage space makes it more convenient to store all your games without issues.
Xbox One X for $399 – Buying the Xbox One S in 2021 is so old school because the Xbox One X is much more powerful, has 1 TB of space and is getting a cool discount of $100 from its original price of $499. However, there are no games bundled with this pack, but you can easily buy 2-3 titles that are being discounted for Black Friday 2019.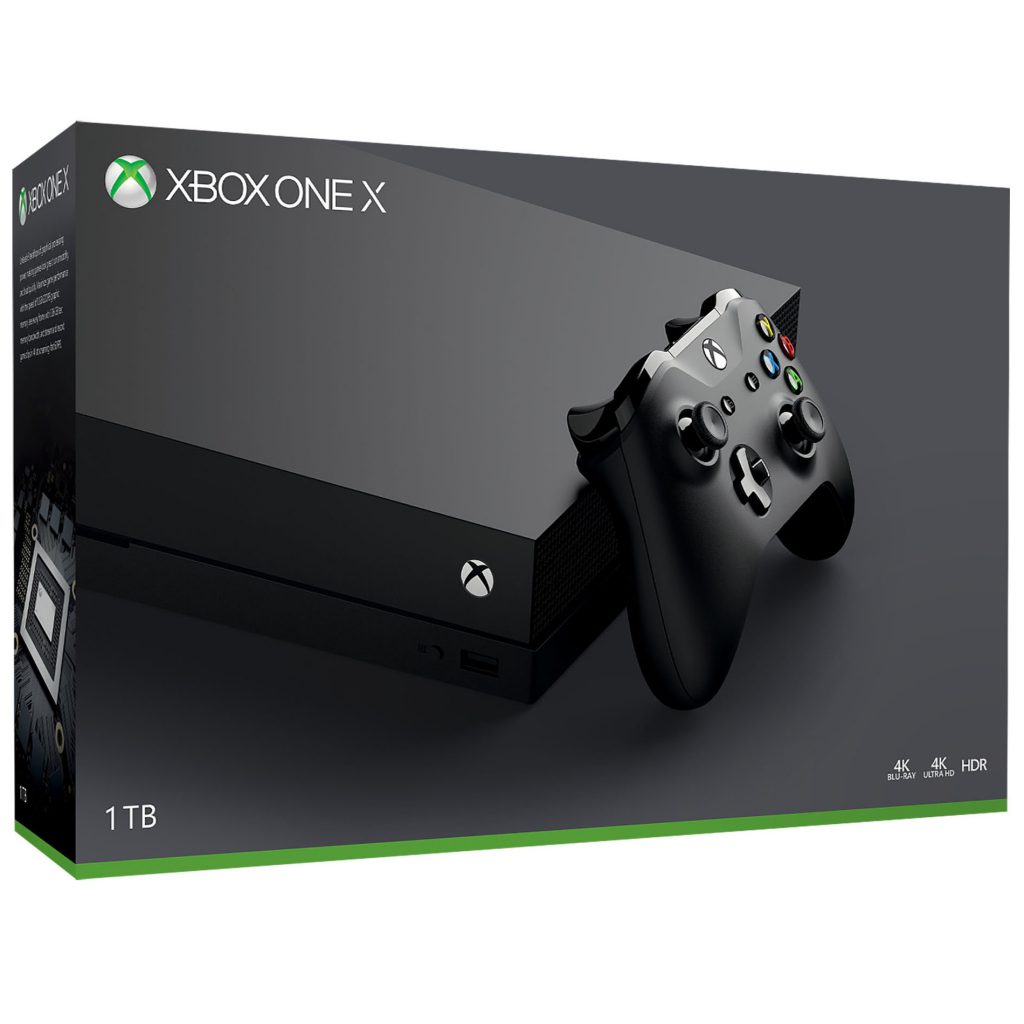 Best Buy
Nintendo Switch Super Mario Kart Deluxe Bundle at $299.99 – The Nintendo Switch has evolved a lot in recent times and getting the newest console with an exclusive title at this price sounds like a decent deal. You can definitely make a go for it as more Switch games are being sold for the lesser price this holiday season making it easier to expand your collection.
Target
Nintendo 2DS Mario Maker Bundle at $79.99  – Do you fancy a new Nintendo 2DS console and going all retro? The bundle includes Mario Maker pre-installed in it and with an excellent price tag that is definitely an easy buy for most. You can a new console for yourself or you can simply gift it to someone.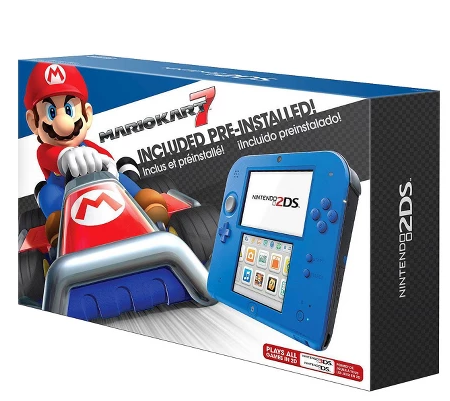 PlayStation VR Bundle for $249.99 – Originally priced at $349.99, the PlayStation 4 VR Bundle will help you enter into the exciting world of virtual reality games and the ever-growing collection should keep you busy for months on end. It also includes two games, Creed Rise to Glory and Superhot VR making it easier to start gaming as soon as you make the purchase.
Sony PlayStation 4 Spiderman Bundle with Free Wireless Controller for $199 – The best ever door-buster deal at Target as you not only get the PS4 1TB console and the Spiderman exclusive game, but also an additional controller that comes in handy for enjoying two-player games.
Best Black Friday Deals – Soundbars and Home Theater System
Target
Samsung 2.1 Channel 130W Soundbar for $119.99 – The product includes a wireless subwoofer that's handy if you are planning to have a wire-free setup and also supports Bluetooth streaming from other devices such as your smartphones and laptops.
Walmart
LG 37" 2.1 300W Sound Bar for $99 – Soundbars are convenient, easy to set up and provide you with a surround sound experience without any wires. This model from LG has a wireless sub-woofer and supports Bluetooth. The original price was $229 which comes with a massive discount of $130 and makes it a solid purchase if you want to try soundbars for the first time.
ONN" 37" 2.0 30W Soundbar for $29 – The soundbar may not impress you in terms of sound quality or design, but if you have a small television at home or require the better volume, surround sound for your bedroom TV setup, the ONN product that costs really less is an ideal choice.

Best Buy
Sony 2.1 Channel Soundbar and Digital Amplifier at $148.99 – The 2.1 channel soundbar from Sony aims to deliver the best sound without being bulky in size. It has a digital amplifier built into it that maximizes sound output and overall quality. The original price was $279.99 and you can get it for a great discount during Black Friday that sweetens the deal.
Samsung 5.1 Channel Soundbar System at $279.99 – The setup has a large soundbar and a sub-woofer but it is capable of delivering 5.1 surround sound experience. The digital amplifier built into the system further enhances the audio quality and it was originally priced at an expensive $499 which is now being sold for way less. The bundle also supports 4K video pass through.

Best Black Friday 2019 Deals – An Ever-growing List
With major retailers like Best Buy, Walmart and Amazon jumping in, the list of best Black Friday deals keeps growing with new additions. You can make use of more deal websites, forums and Reddit to keep track of online deals whereas door-busters are only for those who are willing to physically spend time in front of specific stores to grab those exciting 2019 deals on smartphones, televisions, gadgets and gaming consoles.
---