Homebezz is supported by its audience. We may get a commission from retail offers
Whether they are mobile cases or car holders, screen guards or speakers; mobile accessories enhance the utility
Whether they are mobile cases or car holders, screen guards or speakers; mobile accessories enhance the utility of smartphones. They add to their durability and provide us with comfort in using them in our daily lives. Smartphone accessories are quite handy and we love to use them along with our phones. Today we have a list of best Huawei Mate 10 Lite accessories for you.
Read also- Best Wireless Chargers For Galaxy Note 8
List of Best Huawei Mate 10 Lite Accessories
Huawei Mate 10 Lite Phone Cases
Dual Layer Shockproof Hybrid Rugged Case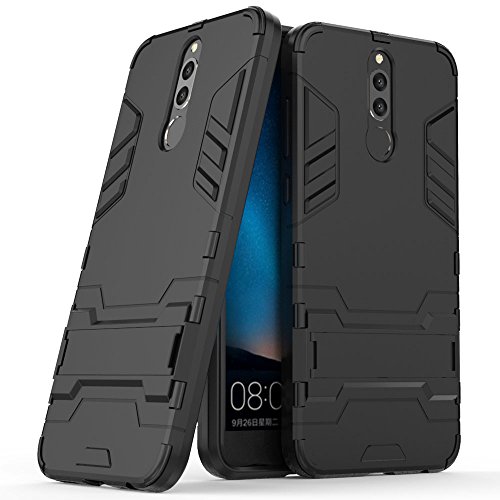 This rugged case for Huawei Mate 10 Lite comes in seven colors. Two layers make it robust for daily use. The outer layer is a hard covering that is made of impact-resistant polycarbonate while the inner layer is made of shock-absorbent TPU. Seated neatly on the outer side is a built-in stand that lets you use your phone to watch movies, videos, or make video calls handsfree. The TPU layering in the corners is doubly enforced so your phone stays safe.
PHENZEN Huawei Mate 10 LiteGlitter Case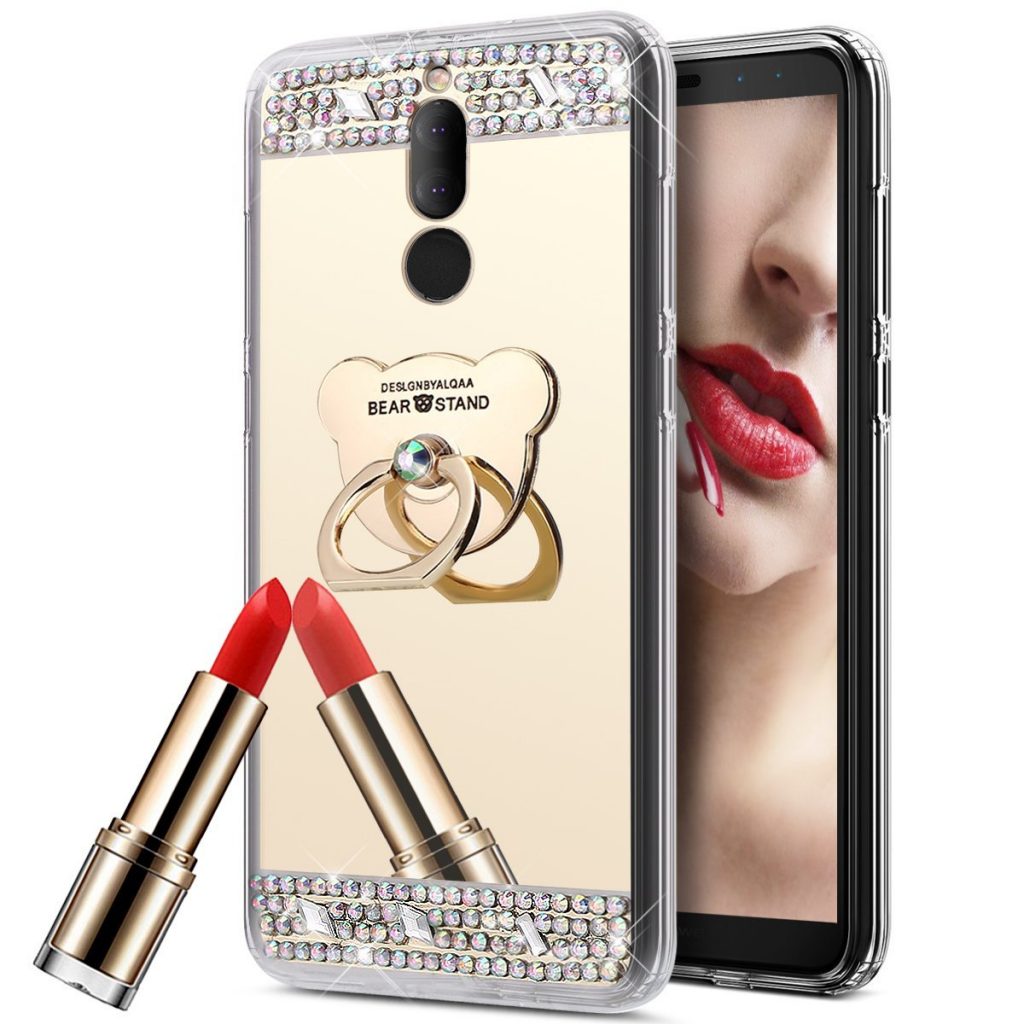 This unique phone case is meant for the ladies. Bling, sparkle, and rhinestones are something that cannot be resisted. There are three chic colors that you get to choose from. Your phone is safe from scratches or paint chips when it is in this case. The edges are decorated with rhinestones which give it that beautiful look. Also attached is a metallic ring that works as a kickstand and an anti-drop grip for a secure hold. The design has been exclusively made for Huawei Mate 10 Lite and you have comfortable access to all the ports and buttons. This is an irresistible phone case which is a must buy.
Huawei Mate 10 Lite Screen Guards
Mr. Shield Tempered Glass Screen Protector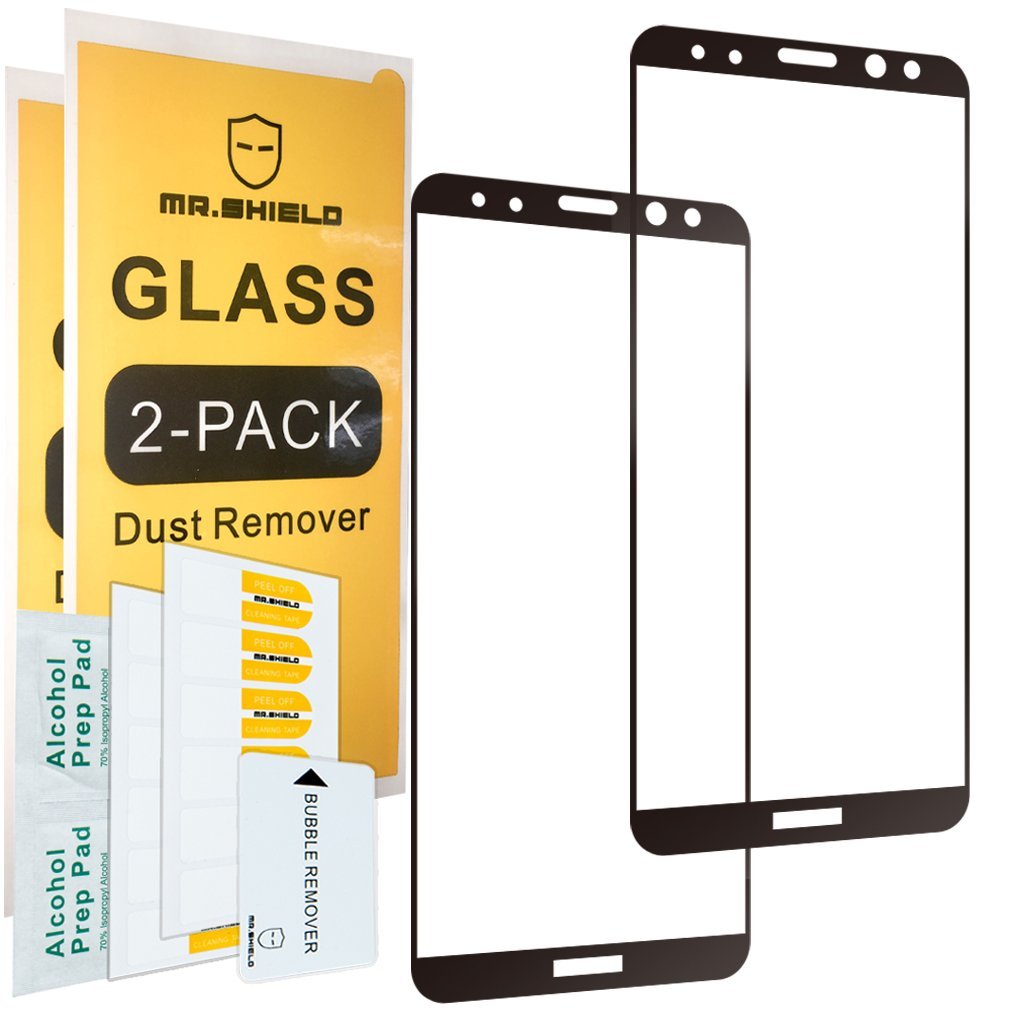 You get a pack of two tempered glass screen protectors that give full coverage to your Huawei Mate 10 Lite phone. It protects the screen from scratches and high impact drops. It is an HD clear ballistic glass surface with a hardness of 9H. The screen guard is scratch resistant and has been precisely cut. The edges have been rounded and it also doesn't hamper your touch sensitivity. You get a lifetime replacement warranty from the manufacturer. A screen guard is one of the most important Huawei Mate 10 Lite accessories.
Dmax Tempered Glass Screen Protector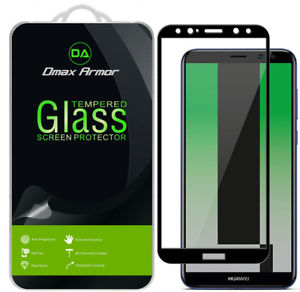 Dmax tempered glass screen protector is made of high-quality material and it is 100% bubble-free so it can be installed with ease. Your phone is completely safe from sudden drops or scratches. The clarity is perfect and the touch experience is intact. It has an oleophobic and hydrophobic coating which protects the screen from oil and sweat from your fingerprint or other objects. The package includes a lint-free cloth, a dust remover, and a screen wipe so your phone has the best screen protection. There are a lifetime replacement and warranty with this screen guard. Besides you get two tempered glass guards in this pack.
Car Mount Zombaa Phone Holder Universal Air Vent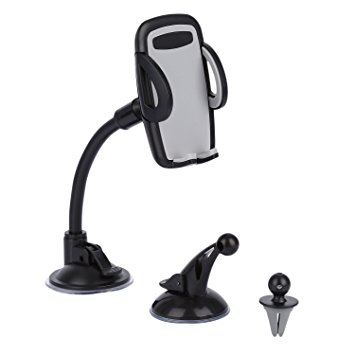 Your Huawei Mate 10 Lite will be perfectly safe when it is placed on this car phone holder. The bottom brackets and padded side arms comfortably hold your smartphone in place while you drive. Change music, take calls, or use the navigation system while this holder holds your phone in place. It features a swivel ball that lets you move it 360° to your desired viewing angle. The foldable feet let you charge your phone easily. Release your phone from its grip with the press of a single button.
Huawei Mate 10 Lite Bluetooth Speakers
NUBWO Mini Portable Alloy Speakers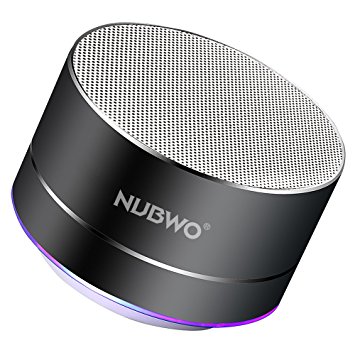 Connect your Huawei Mate 10 Lite phone to this portable Bluetooth speaker and carry it anywhere you want to go. You can take calls without picking your phone. It has a modish look and will look stylish when placed on your table. Its tiny size doesn't take too much space but enhances your audio experience. It can be carried around effortlessly, you just need to place it in your bag and carry it to work or outdoors. It offers crisp and clear sound and you can maximize its volume without experiencing any distortion. There is light beneath the speaker which illuminates a dark room instantly. You can play through the speaker while being 40 feet away and even enjoy hands-free calling from the same distance. These speakers are a joy to carry and listen to making it among the best Huawei Mate 10 Lite accessories to own.
These accessories are going to enhance the usability of your Huawei Mate 10 Lite.
Read also- Best VR Headsets For iPhone X
---