What is Ransomware? Is it really dangerous and need the anticipation? Ransomware is a digital mechanism for
What is Ransomware? Is it really dangerous and need the anticipation?
Ransomware is a digital mechanism for extortion, blocking access to a computer system, or encrypting data stored on the computer, until the victim pays a ransom and it's a part of cyber crimes. Currently, some ransomeware has been recognized, such as CoinVault, CryptoLocker, and CTB-Locker. According to David Emm, principal security researcher from Kaspersky Lab, There are 37 percents of companies across the globe actually consider this to be a serious danger. Imagine if this ransomware infects your company, which has sensitive data, like the intellectual property, consumer data, and so on. The worst is, your company doesn't have a backup for these data.
The spread of ransomware can be done through an email attachment. Once the attachment is opened, the malware is installed on the victim's system. Moreover, the victim can also be infected by clicking on a link or downloading an infected file from a website. The user will not realize that his computer has been infected by a ransomware, while in the background, the ransomware is encrypting all data on his computer and the other computers in the same network. After the encryption process is done, ransomware will block to access computer and the unwelcome message appears on the screen, demanding payment of hundreds or thousands of dollars or all your data will be destroyed. It's terrifying!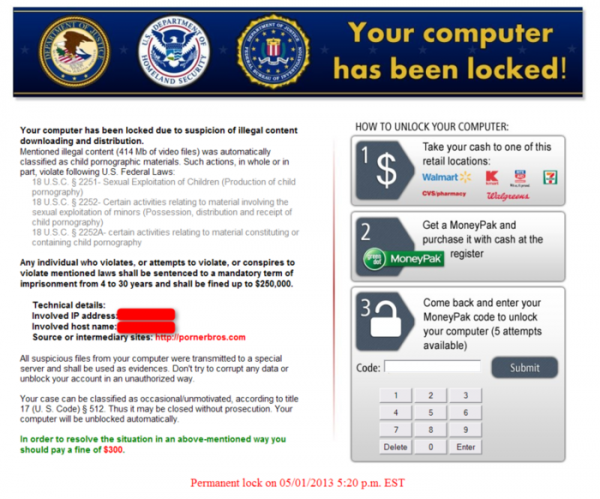 Will you get you data back after you pay the ransom? There's no guarantee your data can be accessed again. So, what can we do? All you can do is to prevent it to happened. Employ security in-depth, including a robust backup solution, based on a comprehensive cyber strategy. Ransomware will not only infect a company, but all computers have possibility to be attacked, including your personal computer. You have to be careful and use the best security system and ensure to backup your data to cloud. This ransomware has not been an epidemic yet, but we have to stop it become advance.
Source: itportal
The New Quality Program For MacBook and MacBook Pro Retina Display. What Is That?
---