What is the difference between busy and productive people? For one, the way they master their calendar. Busy
This is a sponsored post. Opinions expressed by sponsors are their own.
What is the difference between busy and productive people? For one, the way they master their calendar. Busy people will use a standard calendar app because they just need it for setting the time and date of the appointments. Their point is simply to attend the meetings. While productive people need an app to help them scheduling every meeting effectively. Their goal is to close a deal or gain something from the meeting. They prefer to use an advanced app like Calendar.AI. This app tells you how the meeting calendar apps should be.
Read also   5 Ways To Make Meetings More Effective
Calendar.AI – A True Meeting Assistant App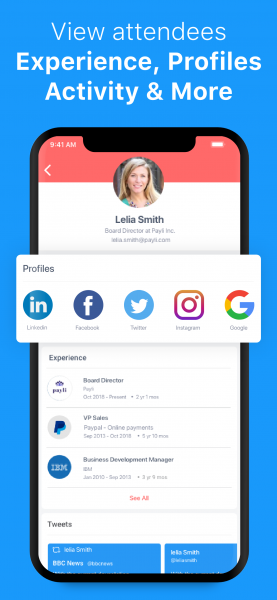 "Give me their email addresses and I will give you all the related information about them. Just kick back and relax". That is what Calendar.AI will probably say. 
Here is how it works. Once you create a new event on the Calender.AI and add the participant by their email, voila! All the detailed info related to the participants, the company they work for, their social media accounts, even the employment history will automatically appear on the app. Calendar.AI has done it for you. No more endless Googling needed. Therefore, you can focus on something more important.
There is also a Description section to write down the key points of the meeting. So, you can briefly review it in minutes before attend the meeting.
No More Endless Loop Of Emails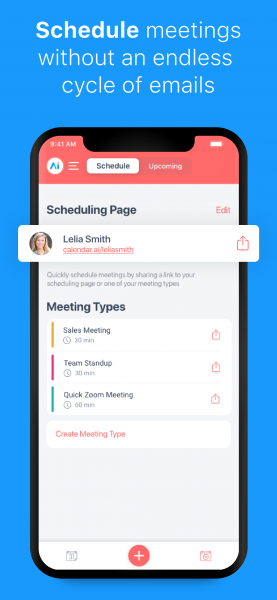 You have a calendar app to set all your appointments, but again you need to open your emails to get every new information about the meeting. Don't you think it is exhausting to scroll on an endless loop of emails? Then, you need to check what video meeting app they use. Is it Google Meet, Skype, or Zoom?
Calendar.AI offers a more effective way. You can get all the meeting update such as the participant notes, attachments, agenda, and all in one place. Soon they will also add a collaborative shared agenda where all the participants are able to submit talking points directly into a shared meeting space.
It Is Like Having Your Own Virtual Meeting Space
Imagine that you own a special room for each meeting you have. You have every document and information about the meeting ready in that room. No need to visit different rooms to get the attachments, to check company info, or to see the profile of every meeting participant. All you need is to enter the room and everything you need is already there. When one meeting ends, just simply leave the room. You can set your availability and share it with the participant just in case they want to schedule another meeting. That is what Calendar.AI all about.
---