YouTube videos are meant to be streamed but there are times when you happen to come across a great video on
YouTube videos are meant to be streamed but there are times when you happen to come across a great video on YouTube that you wish to watch later, even without internet. Irrespective of the reason why you wish to download the YouTube video we have some ways that will help you download YouTube videos for free. Keep reading to know what you need to do:
Read also- How To Convert YouTube Videos To MP3
Download YouTube Videos for Free
Mozilla Firefox has several extensions that can help in downloading YouTube videos. 'Download YouTube Videos as MP4' is easy to use extension that will help you in downloading any video of your choice. Once this is done you can enjoy YouTube videos for free, after some easy steps.
Step 1
On clicking the menu of Firefox browser you will see 'Add-ons' and if you click on this you will be directed to Add-on Manager.  In the Search section type 'Download YouTube' and the result and install one of the extensions. It is best that you selected the first one.
Step 2
Open YouTube and open a video of your choice and when you open it you will see a download button just below the video beside the Like and Dislike button.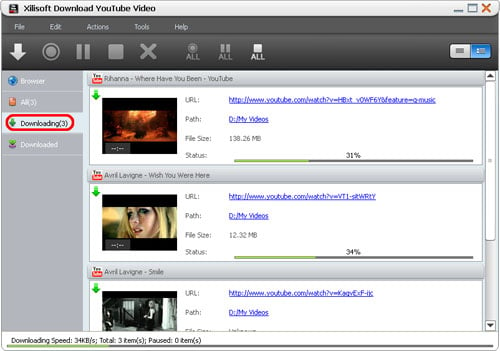 Step 3
If you click on that download triangle you will be prompted for the file format that you wish the video to see in once you download it. Every format has its own feature and characteristic. For instance, FLV 240P will work perfectly on Android phones and computers or laptops but will not run on iOS devices, or the MP4 360P that will work perfectly even on older phones. There are many other formats. Select one that will suit the device you are using.
Step 4
Once you select the format you will get a new window to save the file. Save the file by clicking OK. You may or may not have to specify the destination where you want the saved file to go.
Step 5
The download may take some time depending on the size of the file. You can check the download process through an indicator on the upper right hand of the browser of the YouTube video page.
Unless you have specified a location for the video to be saved at the time of configuring Firefox you can check the complete downloaded video in the Downloads Folder in My Documents.
YouTube downloaded videos may not play with the default player that you have on your operating system. You will have to download a third-party free player before you can actually see the video.
Now that you know how to download YouTube videos for free, you can download and save your favorite videos and enjoy watching them even without the internet.
Read also- 7 Things You Didn't Know YouTube Can Do
---