The Google Talkback was designed for the visually impaired users to take full advantage of the features provided
The Google Talkback was designed for the visually impaired users to take full advantage of the features provided in the Android OS.
While we keep bragging about the knowledge that we have, thanks to the overload of information because of the immense use of smartphones. There are people who are having a hard time to view the information on that high-res HD display. So to have access to the information, they essentially need some assistance. And that's when this Accessibility feature, Google Talkback comes into play.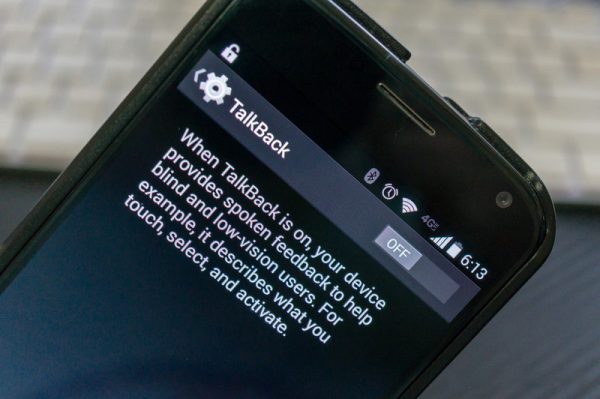 It lets those visually impaired folks to interact with their devices and have fun while increasing their knowledge and potentially overwhelming themselves with the immense amount of information available out there (basically, they do exactly what we do on a daily basis).
The Google Talkback basically lets the user know what's on their screen, and what they are touching.
It was definitely not designed for someone who can see everything because you will be confused when you hear all the options on the screen while knowing what to do at the same time.
Here's how Google Talk Back works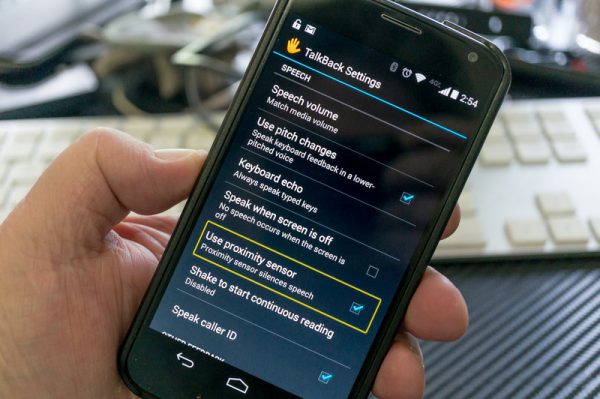 Once you enable it, Google TalkBack will kick in whenever needed. You will be using your fingers to explore the screen and when you come across something that can be acted on, or a text, that's when Google Talkback kicks in and reads it back to you. If it is a text, it will read it as it is, and if it is an option that you can act on, then it will explain you what will happen next.
For text, the Talkback will read you everything as it is. This includes things like "colon d" for emoticons, and all the characters used in a web address for instance.
This feature is pretty great because a visually impaired person can use the phone just like every other user even if they cannot see the screen at all. All you need to do, is set it up properly, and you are good to go.
The settings too does not take much of an effort. When you first toggle this feature in the Accessibility area of your Settings, it will walk you through the process of how you can effectively use it and its settings itself.
And then there are additional settings such as tweaking the speech volume, and whether you would like it to read out the caller ID information, and also speaking and telling you what you are typing. Google has done an exceptional job in this area – when someone can't use a smartphone because of their visual issues or without any kind of assistive technology – this is something remarkable that lets individuals do whatever they want to.
To folks out there who can see everything clearly on their screen and still want to try Google Talkback, it will be nearly impossible for you to use your phone. It will constantly be telling you about the options that you are tapping on and other things. But for the people who really need this, then feature is nothing but awesome. You will be able to use your Android phone like every other user.
You gotta read this iPhone 6 Design Praised By Former Android Executive
So if you know anyone who might need some help with this kind of feature, make sure that you introduce them to Google Talk Back.
---