It is no secret why Amazon's Firestick has become so popular. It has completely changed the way we stream and
It is no secret why Amazon's Firestick has become so popular. It has completely changed the way we stream and watch great entertainment content. First, it is incredibly easy to use and supports all the premium streaming entertainment services like Amazon Prime video, Netflix and many others. Second, its integration with Alexa has taken it to a completely different league than its competitors with users able to navigate the menu of contents just by voice command without lifting a finger. The only issue with Firestick is that you can only access premium paid multimedia and entertainment content. Firestick users are unable to get access to all the popular and free streaming entertainment and multimedia content. That issue can be easily solved if users download and install the Kodi app on Firestick. Kodi has become one of the most popular Amazon Firestick apps which offer users access to a vast library of free streaming entertainment content. Here you can follow a comprehensive guide on how to install Kodi on Firestick.
See also: Everything you need to know about Kodi
How to Install Kodi on Firestick
First step: Preparation of Firestick for installation
It means setting up the new Amazon Firestick for use as per the given instructions. Once the Firestick has been set up, prepare it for Kodi installation by enabling the following:
Enable ADB debugging
Turn ON Apps from Unknown Sources
Turn OFF Device Usage Data
Turn OFF Collect App Usage Data
All the above can be done by the following steps:
Go to Settings on Firestick; Select My Fire TV/Device; Choose Developer options
Then, Enable ADB debugging – which is optional
Turn ON Apps from Unknown Sources which is mandatory
Go to Firestick settings again; open Preferences>Privacy settings, and turn OFF the Device Usage Data and Collect App Usage Data
With the above steps done, the Amazon Firestick is all set for final Kodi installation and easy entry into the world of free streaming.
Second Step: Downloading and Installation of ES File Explorer
ES File Explorer is a great app and available free to download on Amazon's app store. One can access it by searching it on the Amazon App store or by visiting this link.
Download the app. The installation of this app is essential, fastest and the most convenient method of installing Kodi on the Amazon Firestick.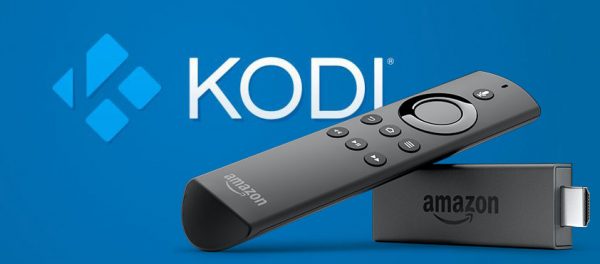 Third step: Final Installation of Kodi 18.2 Leia/Kodi 17.6 Krypton on Amazon Firestick
Launch ES File Explorer; Open menu; Navigate to Tools> Download manager> + New
To install Kodi Leia 18.2 in the popup menu: path enter https://www.firesticktricks.com/kapk
In pop-up menu in name field enter Kodi; click OK
To install Kodi Krypton 17.6 in the pop-up menu: Path enter https://www.firesticktricks.com/old
Now select Download now which begins the downloading
Once downloaded: click Open File
Then click Install
Click Install a second time to start downloading the Kodi App on the Amazon Firestick.
Once the downloading and installing process is complete, find the Kodi App for launch by following these steps:
Settings > Applications > Manage Installed Applications > Kodi > Launch
The other shortcut is by pressing down the Home Key button for a few seconds on the Amazon Firestick remote, to get a pop-up screen and access the Kodi App.
Once all steps of installation are complete, you can enjoy a wide library of free entertainment and multimedia contents encompassing movies, tv shows, reality shows, games and many more. No more worrying about paying for premium and limited entertainment content. To have an even better experience of enjoying all the favorite free streaming shows you should also try to use a reliable VPN service which allows the uninterrupted access to global content.
---