Mozilla Firefox is the browser installed by one-third of the computer users around the world. If you decide
Mozilla Firefox is the browser installed by one-third of the computer users around the world. If you decide to install the Mozilla Firefox browser on your computer, you can be sure about the fact that the majority of web pages will be loaded quickly and correctly. The big advantage of this program is that the developers have implemented many options for customization in it, allowing users to change the browser's look and to add the new capabilities through the third-party applications. The developers also provide many tools to change the parameters of the page directly in the browser window. This guide will show you how to install and configure Mozilla Firefox browser for the first time.
You also may read: How To Enter Incognito Mode In Mozilla Firefox
How To Install And Configure Mozilla Firefox Browser For The First Time
The installation process
To install Mozilla Firefox, you need to perform a number of standard actions that are similar to any other installation of the software in the Windows OS. The user needs to:
Open any other browser. You can use the integrated Microsoft Edge. Go to the official website of Mozilla Firefox. Click on "Free Download".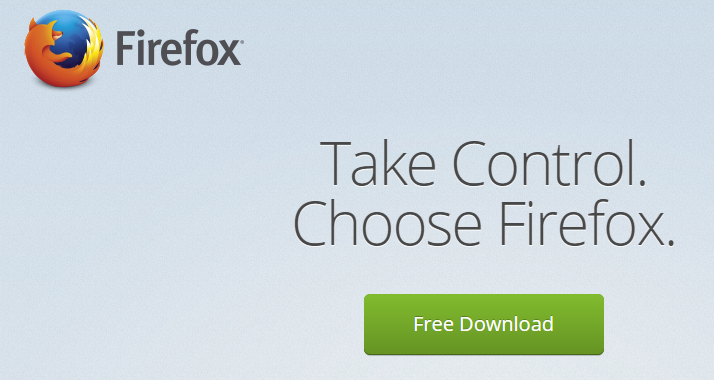 Important! Get the installation file on the official website the only reliable way for those users who wish to install the latest version containing many new features, and avoid the critical errors.
Once the request appears, select the "Save As…", specify a destination folder "Desktop" and wait for the download the installation package. The next phase – installation of Mozilla Firefox. To start the installation, double-click on the newly downloaded "Firefox Setup" file on your desktop and click "Run". Next, you need only to wait until the installation process is done. It depends on the speed of the Internet. Immediately after the operation is completed, you will be asked if you want to open the browser.
Firefox as the default browser
If you want all web pages to open in Mozilla Firefox by default, you will have to make a small adjustment in the program: the user will need to make small adjustments in the program:
Click the button "Options". Go to the tab "General" and click the button "Make Default" and remove the tick from "Always check if Firefox is your default browser".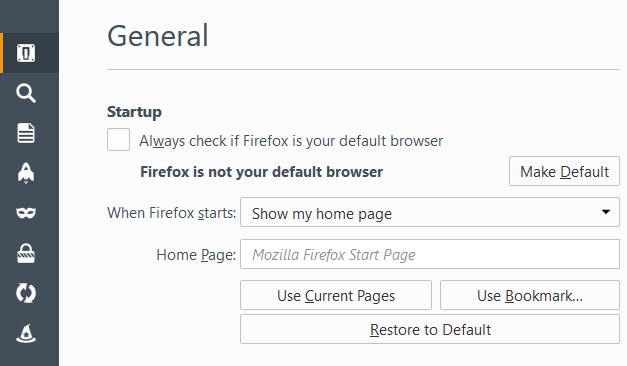 After changing these parameters, any web page will be opened in Firefox, and all requests to the servers from installed applications will be processed by the Firefox browser.
As we can see, installing and customizing Firefox browser is very simple. The program is installed in the directory «Program Files» on the system disk – stored in the same place where the other installed applications are. The shortcut of the browser is automatically placed in the "Start" menu and on the desktop so it will be very easy to find it for the first use.
Image Source: www.logospike.com
You may also read: How To Disable Pop-ups In Mozilla Firefox
---