No matter how bad or good the economy is, it doesn't deter shoppers from stomping the stores on Black Friday.
No matter how bad or good the economy is, it doesn't deter shoppers from stomping the stores on Black Friday. Well, it is not only the physical stores that are crowded with bargain hunters, but online stores also see a massive surge of customers during this season.
In fact, according to the National Retail Federation, retailers experience 30% growth in yearly sales during November and December.
Regardless of the shopping extravaganza Black Friday and Cyber Monday have to offer, we should not ignore the online dangers associated with it.
Read on to find out what dangers you might come across during online shopping on Black Friday & Cyber Monday and how to avoid them.
Dangers Lurking on the Internet
Online shopping might sound too convenient, but we should never ignore the dangers that come with it, especially online security threats. For starters, phishing is one of the most common security risks of online shopping, resulting in the loss of hundreds of thousands of dollars every year. Surprisingly, it is the most common type of cyber threat and the most effective at that.
The daunting aspect of phishing is that it can be carried out in various ways. For instance, using impersonation and fake emails, cyber attackers can trick unsuspecting users into revealing their personal information such as contact address, credit card or social security card number, etc.
Apart from phishing, cybercriminals may also use malware attacks to infect a device and use it to eavesdrop on every browsing activity of the user. As a result, the attacker can see what the user types and browses online.
It's You Last Chance To Get An iPhone SE – Take Advantage Of It
5 Countermeasures to Consider for Optimal Online Security
If you wish to have a safe and secure Black Friday & Cyber Monday shopping experience, you might want to consider the following countermeasures.
Steer Clear of Unsolicited Emails
During online shopping seasons like Black Friday & Cyber Monday, you might notice an abrupt increase in the frequency of unsolicited emails. Well, it should go without saying that these emails are mostly spam. These spam emails often contain links to malicious URLs or attachments. If you are not careful with such emails, you might end up compromising your data and your device. The best way to tackle such emails is to ignore them, no matter how tempting the subject line is.
Avoid Using Credit Card Payments
Using credit cards for online shopping is also among the most significant contributors to identity theft and other sorts of online threats. Instead of credit cards, you may want to switch to virtual credit cards or other alternative methods such as PayPal, Android Pay, etc. You can also use a prepaid debit card that carries limited money.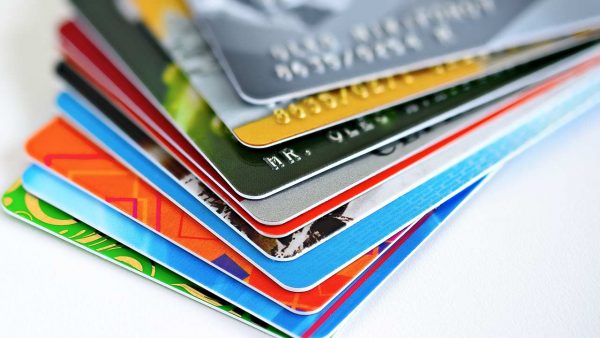 Avoid Shopping via Public Wi-Fis
Public Wi-Fis or hotspots are insecure, and that is no new news. These hotspots are known to have little-to-no security at all. Moreover, security researchers have discovered several vulnerabilities over the years, which could result in a breach of privacy. Apart from vulnerabilities, cyber attackers can use different means to hack a user's device over a public Wi-Fi and monitor their activities.
A cyber attacker could easily go so far as to create rogue access points to bait unsuspecting free Wi-Fi users and hack their device or monitor their browsing activities.
Install Latest Security Patches
It is essential for users, especially smart devices' users, to keep their device's security patches up-to-date. It is common for hackers to exploit the security vulnerability in the device or the operating system to conduct successful data breaches. Latest security patches are the first line of defence that prevents potential cyber breaches.
Set up a Reliable Virtual Private Network
If you wish to get a 360o cybersecurity solution, I would suggest you set up a virtual private network (VPN). Talking about VPNs, I recommend PureVPN because it provides excellent encryption capability and anonymity features.
PureVPN encrypts your entire Internet connection as soon as you connect the application. Due to its military-grade encryption, your network traffic becomes impenetrable and, thus, secure against external threats.
Secondly, with its anonymous IP addresses, you get to hide all your Internet footprints and experience anonymous browsing from anywhere you want. The VPN provider also provides advanced security solutions such as antimalware and IDS/IPS that are built to shield you against malicious threats.
Luckily, PureVPN is running a Black Friday and Cyber Monday campaign, offering a crazy discount of 88% on its 5-year plan for just $1.32/month. Avail this amazing deal before time runs out. Get it here >>
Final Thoughts
Outstanding deals like Black Friday come once every year. Therefore, it is better to be prepared than be sorry later.
Consider the tips mentioned above for a safe and secure Black Friday & Cyber Monday shopping extravaganza.
This article was sponsored by pureVPN
---