Kik is, as you already know, an app where you are able to start a conversation with a stranger, and, of course,
Kik is, as you already know, an app where you are able to start a conversation with a stranger, and, of course, also chat with people that you do know. Kik can be a very dangerous place for kids. Parents are often concerned about their kid's safety on Kik. And they do have a right to be concerned, to be honest. There are always people who want to harm others, or get some kind of information out of them, for example, their name, phone number, credit card number, and where they live. If a kid is not using Kik responsibly, a lot of bad things may happen. But do not worry, Kik has been very user-friendly, but they still did not add parental control features to their app. In other words, you will not be able to control your kid's activity on this app, but you are able to make sure that they are always safe and that they are using Kik responsibly.
We will be giving you a full guide on how you can use parental settings on your kid's phone, and how you can make sure that they are always safe when they are using this app.
See also: How to find someone on Kik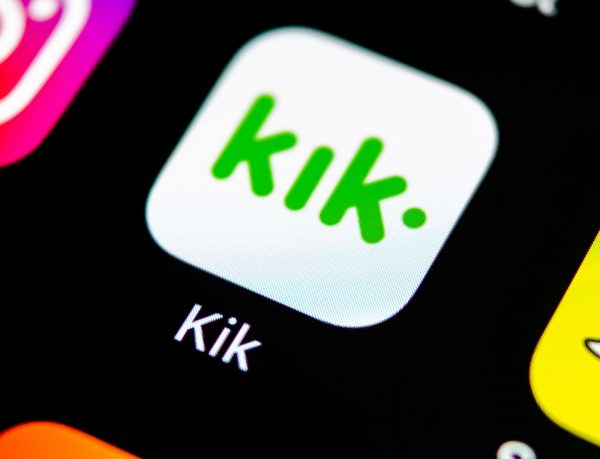 Before we start explaining
It is important that you know that there is no way you can track what your kid is doing in the app. That kind of feature does not exist on Kik. You should also know that people using Kik are usually anonymous. In other words, they do not leave their true information, or they do not sign in with their phone numbers. Have in mind that since the app does not ask you to add your phone number when signing in, your kid will always be able to access Kik from any other device.
Tips you can use, and some things that you can do
First of all, talk to your child. Tell them about how strangers may harm them on Kik, and that there are people that want to take advantage of them. Tell them, that in order for you to allow them to use the app, they must have to act responsibly, they must have to not share their personal information with anyone on Kik, and that they should always tell you if some person is being rude to them, or is using some kind of offensive language.
If you maybe recently found out that your child has been using Kik without your permission, you are able to deactivate that account right away. You just need to write an email with your deactivation request. Their email is

[email protected]

, They will for sure deactivate it in the shortest amount of time. Also, the email should be named Parent Inquiry, some people say that they answer faster on those.
You are able to use some other app to monitor what your kid is doing on Kik. Since Kik itself does not offer parental control, you can perhaps use the app called Bark that will do that job! To be able to use this app, you must have it installed on your phone and on your child's phone as well. The app is available on both Android and IOS devices so you do not have to worry about that. Through this app, you will be able to see all of the messages, attachments, and even calls that your kid receives. You will be able to monitor it, just download the app.
And the final tip is to educate your child about privacy and safety whenever they are using Kik. Kik also has a guide for parents section in their webpage in Google so you could look it up too.
---