Now the Google Calendar sync option is no longer available because Google has ended that support from working
Now the Google Calendar sync option is no longer available because Google has ended that support from working completely on August 1st, 2014. Therefore, you are not able to sync google calendar with outlook Calendar, which forces you to move to a single calendar. For many of us, sticking to a single calendar might be easier; still, there are many tech savvy people who want to use both. There is no way to get the syncing feature via any official means, but of course alternative solution is also there. Now google outlook sync can be possible using many third-party services and tools. Using any of the available tools, you can easily sync outlook calendar with google and vice-versa.
Here we will introduce some of the most popular tools, and you can download them to sync Google calendar with Outlook for free.
See also- How to use a Tablet as a second monitor
Tools to sync Google Calendar with Outlook
If you are in a search of a tool that will offer all the necessary features for Google outlook sync, then without a doubt Calendar Sync is one of the best options. This free desktop client based tool will let you sync outlook calendar with google calendar and vice versa. The setup process is quite easy and customization option is also available.
Using this great tool you can sync your Google Calendar to Outlook 2003 and above. You will get an installer download and a .Zip download.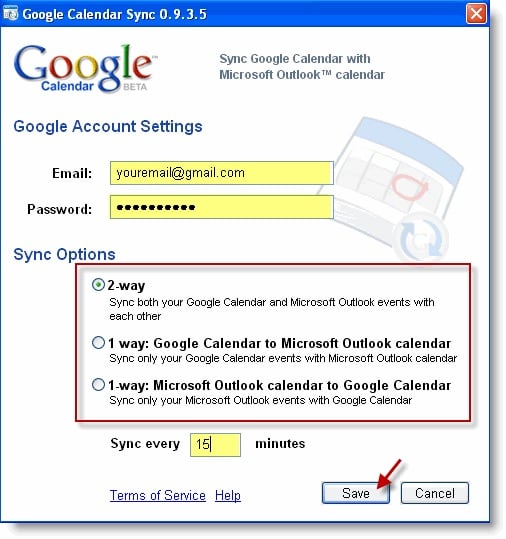 Now to use this tool, launch the program after the download is complete and all the settings will be shown to you. You will have to provide the Email address of Google account and password under the heading called "Google Account." Now the button "Sign in to Google" needs to be clicked in order to allow the tool (Calendar Sync) to access your Google Calendar data.
Next, you will find the options "Select Google Calendar/Outlook Calendar. Here you have to provide the calendar name, clicking on Browse Folder you can browse the calendar on your computer or laptop, or click on Load Calendar in order to load the calendar from the Google Account.
The next option to work with is "Sync Settings." Here, three options are there to sync your calendar. You can sync outlook calendar with google, Google calendar with outlook or both at the same time. After selecting any of the three options, click on Synchronize button. That's it. Calendar entries will get synchronized as per the selection.
Calendar Sync tool has Auto Sync option, which is very useful because it will eliminate the needs of manually synchronize entry when changes are made.
The Auto Sync tab is located next to the Settings tab at the top. In order to use this feature, click on it, check "Enable scheduled Synchronization" checkbox. Below two options are there for Auto Sync.
When it comes to the first option, you have to enter a time in minutes, and the data will be synchronized according to that time. For example, if you want the data to be synchronized in every 6 hours, write "360" (6×60).
The second option is for scheduling auto sync at a particular time of the day. Here you will have to mention hours, minute, AM/PM and then click on the Save Settings. Now, all the new entries will get synchronized at the selected time.
SynqYa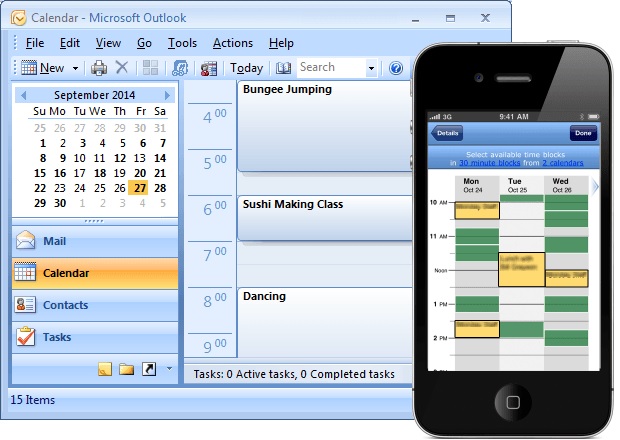 This is not a desktop tool, rather it's a web-based service. Many of you may find this service bit confusing and do not prefer to use, but the advantage of using this web-based app is that it does not require any administrator licence to work.
To use this free service, first you will have to register with your Google Account and authorize the service to access your Google Calendar and Google Drive.
You will be given an export Google Calendar link in the SynqYa's main interface. Click on it and all the events in Google Calendar will get downloaded on your PC in the iCalendar format. Now the iCalendar file can be opened with outlook to sync with it. SynqYa will also keep duplicate entries, so there will be the same entry in both Google and Outlook.
Both these services are good, but our recommendation is the Calendar Sync for google outlook sync.
Read also- How to use private browsing on a Mac
---