The technology advances allow us to do the incredible things with our devices. Just a few years ago when buying
The technology advances allow us to do the incredible things with our devices. Just a few years ago when buying a new phone we had to copy all the data on the flash card, and the phone numbers on the SIM card. Now, simply log in to your account on the new gadget to regain access to your data. Mozilla Firefox has a very useful feature bookmark sync, so you can open your saved sites on any computer, phone or tablet. Thanks to some third-party services, you can do that not only between browsers of the same manufacturer. This guide will show you how to synchronize Mozilla Firefox bookmarks with other devices and browsers.
You also may read: How To Quickly Export And Import Mozilla Firefox Bookmarks
How To Synchronize Mozilla Firefox Bookmarks With Other Devices And Browsers
Synchronization between devices with Mozilla Firefox installed
First you need to know you how to synchronize bookmarks in devices with Mozilla Firefox. To get started you need to create an account, and then run it. To create an account:
Start your browser. Click on the "Menu" (icon made of three parallel lines) on the toolbar. Click on the button "Sign in to Sync." Read the welcome message and click on "Create Account."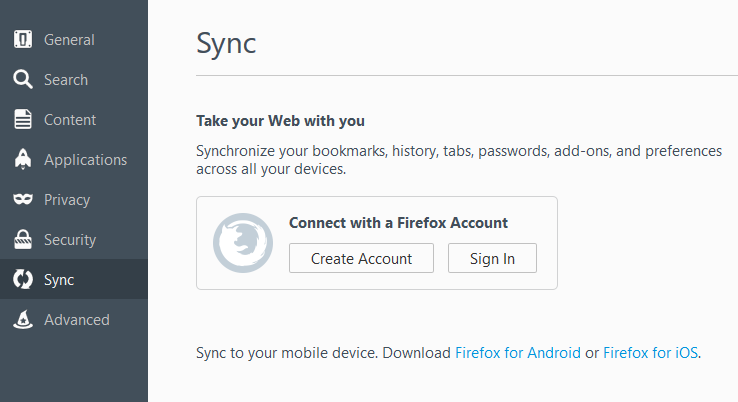 Then there is a standard form of registration, where you need to provide the e-mail, password, and age. By clicking on the button "Sign up", a confirmation email will be sent, which is the usual procedure.
Important! After account creation is complete, simply log into the created account on another computer or other device, and Mozilla bookmarks synchronization will start automatically. It can be done from the main browser menu by pressing the button above the already mentioned "Sign in to Sync."
Synchronization with other browsers
Many users prefer to view their favorite sites alternately in multiple browsers. For example, on your laptop you have installed Opera browser, and in the home PC – Mozilla Firefox. This action requires the universal solution and its name "Xmarks Sync" add-on.
This extension is present in the catalogs of almost all modern browsers, including Opera, Google Chrome, Safari, and other popular browsers. You only need to install the extensions in each browser and to sign in using the same account.
Just open the main menu in Firefox browser and navigate to the "Add-ons" menu, and then type in a search the name "Xmarks Sync", and install it.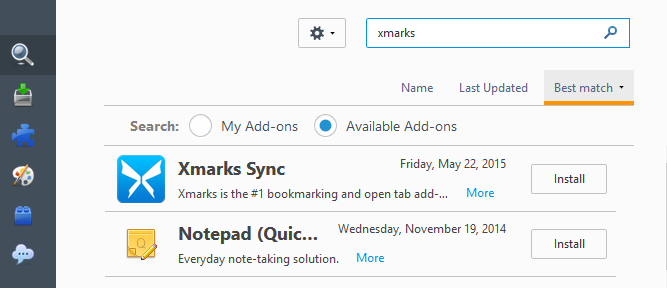 By using these methods you can access to your favorite Mozilla Firefox bookmarks anytime and on any browser or device.
Image Source: www.hdw.eweb4.com
You may also read: How To Install and Configure Mozilla Firefox Browser For The First Time
---