If you think you know all about Facebook, think again. Maybe you use this social network for more than a decade,
If you think you know all about Facebook, think again. Maybe you use this social network for more than a decade, but it is possible that you still not using its full potential. It is no longer a small blue site where you upload photos from parties. This guide will show you how to improve Facebook profile using lesser-known security options.
You may also read: How To Hide Your Profile On Facebook
How To Improve Facebook Profile Using Lesser-Known Security Options
If you want to protect your Facebook profile, see these additional options.
Turn on notifications for login to Facebook if you are afraid of hackers
Hacks of Facebook profiles are very common: you could notice it when one of your friends starts to behave strangely on the social network and then you find out that the friend's profile was hacked. Of course, there is no way to completely defend your profile from the total destruction, but you can very easily prevent those who wish to steal your profile.
'Login Alerts' will notify you every time when your Facebook account has been accessed from a new device or browser.
Open the "Settings" from the drop-down menu next to the padlock icon, click on "Security" and click on "Edit" in "login Alerts" line. There, choose to receive notifications on e-mail on any new approach to your profile.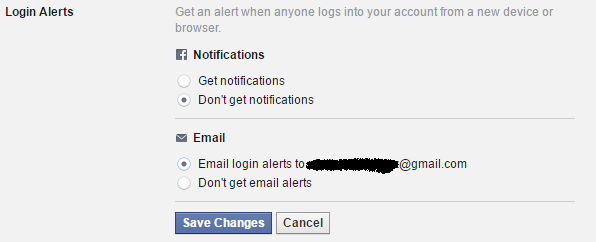 Logout periodically from your Facebook profile
Facebook allows you to see every device and any browser with which someone accessed or has access to your account. You can shut it down with a single click.
To set this up, open "Settings"< "Security" and find the option "Where You're Logged In". Here you will see all the devices on which you were logged in the last few months.

Save everything you've ever posted on Facebook
Do you live in constant fear that hackers will steal the beautiful photos you have posted and maybe delete them? You can save your entire history on Facebook, so you can always see your posts and photos.
It should be noted that this download may be too large – it includes all the images and other media, as well as the text publications. To save it all, go to "Settings" and in "General" section, click on "Download a copy of your Facebook data" (save a copy of your Facebook data) to the bottom of the page.
Image Source: www.jestingstock.com
You may also read: How To Make Animated GIF From YouTube Videos
---