Due to the very high expectations and attention the iPhone, HTC, Nokia, Samsung and Huawei companies receive,
Due to the very high expectations and attention the iPhone, HTC, Nokia, Samsung and Huawei companies receive, a lot of people do not at all pay heed to the rest of the companies. About 70% of the world's population purchases their phones from those famous companies. But, that does not imply that no other phone company/industry produces the good quality phone. In fact, there are other companies and industries that manufacture phones even better than the usual phone companies. No offence to all those famous phone companies but the point is that there are realms you have not yet explored. So, why not go on a fantastic journey of the various brands and types of smartphones you need to try out.
Today we will be discussing a very special smartphone that is unique and one of a kind in many, many aspects. The Infocus M2 is a surprisingly cheap smartphone that has extraordinary specifications. When one sees such an amazing smartphone for such a cheap price he or she immediately starts contemplating whether to buy it or not. Your answer will definitely be a 'yes' once you check out the price of this model, although the phone's brand is not very famous. But who knows….it might escalate with the years!
Kicking off the introduction of this phone with its basic elements, screen & display alongside camera details. Brace yourselves!
Appearance
Dating its release on the 11th of March 2015, the Infocus M2 started its journey to the Hall of Fame in India. And surprisingly everyone was very impressed with its unusual price. Ranging up to 5000 INR one can make a simple calculation and comes up with an approximate value of USD or any other currency.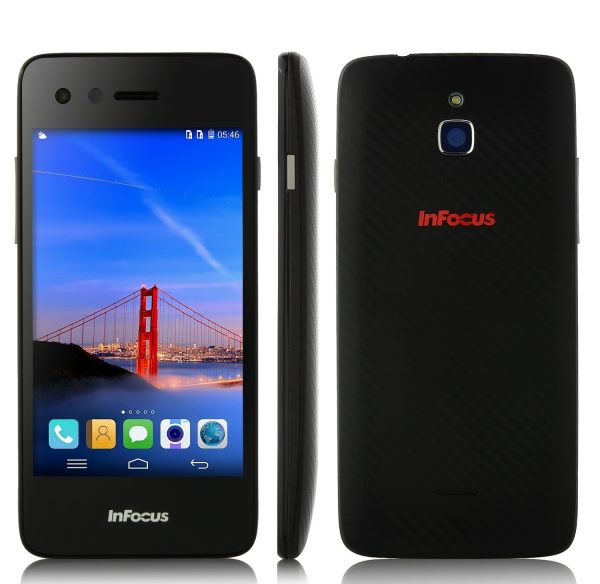 The Infocus M2 has an ideal screen size of 4.2 inches. The screen, of course, is made of withstanding glass named as LTPS LCD. There are people who have no indication to what that means, just that it simply is the best type of glass you need. When you go out or feel the need to carry your phone around, this LCD screen can fully protect your smartphone so as minor falls and connections with unsafe objects do not harm it in any way.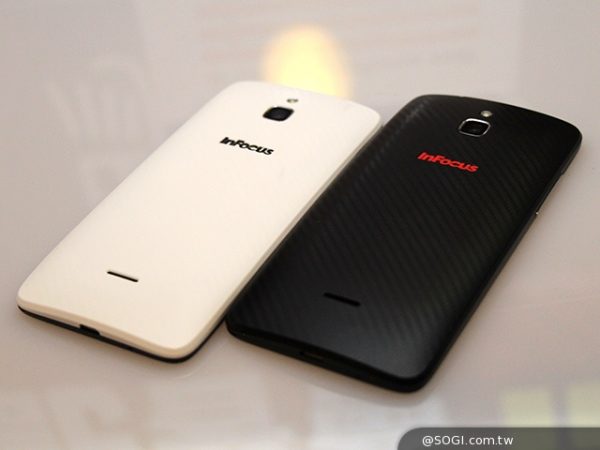 On the other hand, its screen resolution is quite the deal. The resolution is an amazing one of 1280 x 768 pixels making you guess out all the things you can possibly once you have this phone. Watch movies, TV shows (binge on them)…do whatever. And if it is worth knowing or acknowledging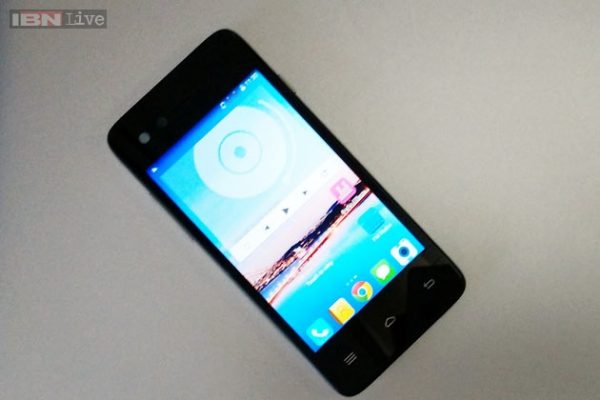 Camera
Although we have seen a lot of smartphones with an 8 MP rear camera but rarely have we seen a phone with an 8 MP rear and front camera for such an affordable price. That is right folks! We have struck gold. This exceptional device has it all for us! Two magnificent cameras that we can use at any time, whenever!
Some advantages that come alongside with these 2 cameras may include Continuous Shots, White Balance, Beauty Shot and Scene Setting.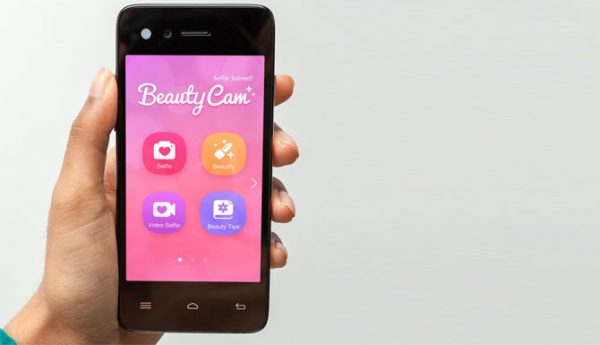 Another plus point is that its scope range is bigger than usual. That means you can gather more friends for a selfie. No more obscured faces and half faces that unusually ruin a perfect picture. Although one should know that there is no Image Stabilization feature with these 2 cameras.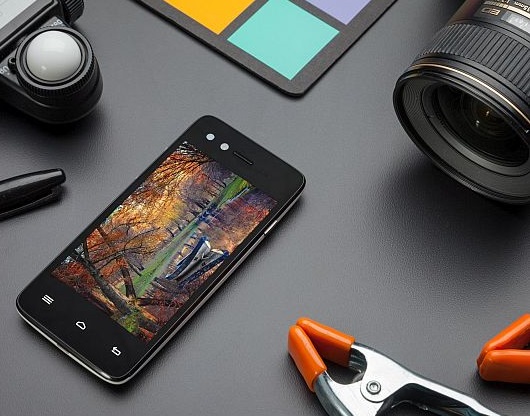 You can shoot a video in the best of qualities with your two amazing cameras. You have a choice of a shooting a video invariant modes. 720 x 480, 1280 x 720, 1920 x 1080 are all the different modules you can take your pick from when shooting a video. You can even shoot professional music videos with your Infocus M2. Forget HD camera or digital cams and pocket your Infocus M2 on your way to a shoot.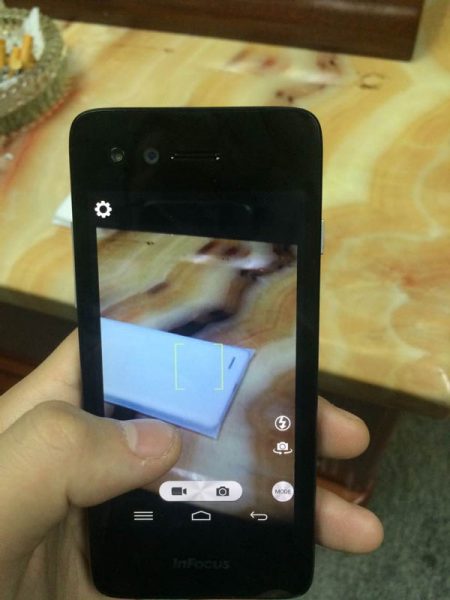 Warranty
If bought from the right provider or shop you have a full warranty of 1 year for your Infocus M2. This just keeps getting better, no?
Battery
This smartphone supports a strong and powerful 2100mAh battery. Its standby time is pretty impressive alongside its talk time as well. 280 hours are not little for such a reasonably priced smartphone with such especially amazing features. You can stay on a call for about 8 hours until your battery starts giving you the usual warnings. Another very special and unique feature about your Infocus M2's battery is that it can be removed.  That just adds to the durability of this phone.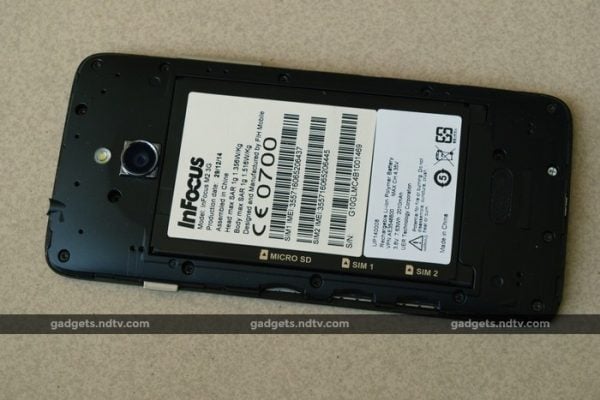 Most of the times when a battery goes faulty in your smartphone, you are compelled to throw away the phone for nowadays the bigger portion of smartphones are created with 'Non-removable' batteries. One simply cannot throw away an Infocus M2 for its already there durability added to the fact you can renew your battery whenever.
Radio
You have the full privilege to listen to the radio on your M2 smartphone…again a feature most smartphones nowadays don't have.
Features
Do you have 2 SIMs? You can use them both as long as they fall in the category of Micro-SIM.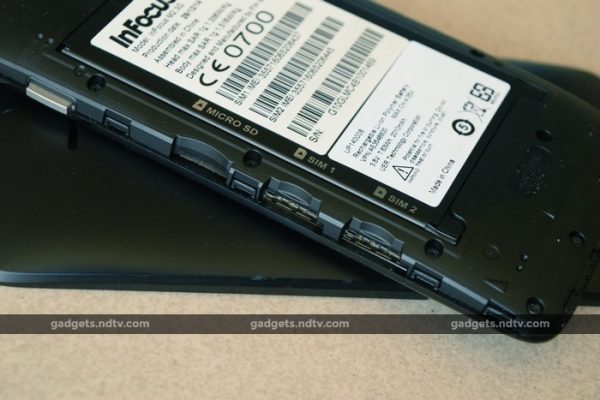 You also have access to Bluetooth 4.0 on your Infocus M2. A tiny Mirco-USB slot is also available on the bottom of your phone.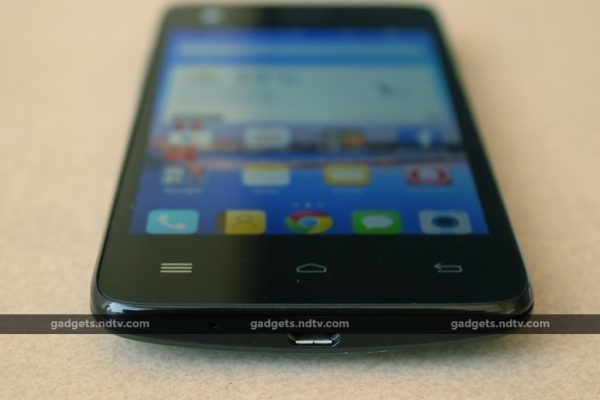 You are free to use any pair of headphones you have for this smartphone has a Universal Headphone Jack.
OS
Your Infocus M2 works with a powerful processor existing under the name of Quad Core 1.3 GHz, MediaTek MT6582. Its operating system is Android's KitKat 4.4.2! But you can always upgrade it to the latest Lollipop version of Android.
If you buy this exceptionally amazing phone make sure to voice your opinions in the comment section below!
---