Rarely do we find a smartphone that is neat and very robust. Appealing yet at the same time not fragile but
Rarely do we find a smartphone that is neat and very robust. Appealing yet at the same time not fragile but strong and withstanding we all need this type of gadget in our lives. Due to the movement and frequent outings with friends and school one needs to have a phone that is strong so as a light fall or a bump does not crack it. Not to mention it should look flashy as well. Now how can one ever find a phone like this in the wide, huge, gigantic world of mobile phones? Well, there is no need for that for the world of smartphones has long since welcomed one certain model that caters to every last one of your needs.
The Mlais M9 is a very smart phone (the adjective is doing the work now). Sleek and designed perfectly for those people who have a lot of movement in their lives.  Built perfectly and strongly with details that can assist it to live longer you are just about to delve into the world of this amazing smartphone:
We will start with introducing this phone to you from all points of view. Design, size, weight, details about every last thing of this phone.
Design
The Mlais M9 is a super thin gadget with a thickness of 7.5 mm. It is a very widespread fact that the slimmer a phone is, the more remarkable it is. The smooth surface of the screen and frontal exterior can tempt you every single time to just run your fingers over it. The screen is a totally different story! One of the best crystal clear HD screen displays you will ever see in the whole market. And if you are thinking that this gadget's price is sky high…you are entirely wrong! This smartphone's maximum value can reach up to $100. In some stores, it may be higher but overall that is the average price of this device.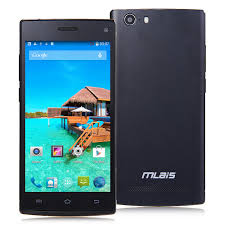 Your Mlais M9 can be used with just one of your hands for it is of perfect width and dimensions. The screen measures up to 5.0 inches. One may think it is small but it is just right. Also, the screen resolution goes up to 960 x 540 pixels. The screen of this phone goes under the label of QHD.
Camera
Anyone would think it to be insane to have a phone in your hands that has a back and main camera of high quality. The Mlais M9 has a spectacular front camera of 5 MP. And the main camera of 8 MP. Now, have we ever seen such a phone before? Maybe we have but usually, its price would be equal to our year's allowance or the rest of our accommodation. This one is completely different! It is very cheap yet at the same time has the features of a phone with 3-4 times its worth.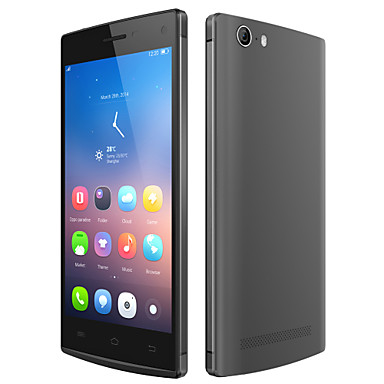 Now, snapping back to the features that come along with these 2 cameras. Auto focus, flash and convenient to record literally anything because of its easy user interface may be just a section of the real deal.
Battery
Many reviews and personally individuals have stated that the battery power and life of the Mlais M9 is very withstanding and long. Regarding the fact that the Mlais M9 has so much to offer and has such a big package of quality features that usually are known to eat up the battery quicker than usual.
The battery's power goes up to 2800mAh. That is pretty much for such a cheap phone. After all, your phone entirely depends on the battery power and the span of time it can remain to function before it dies. Talk time goes up to 4h and 10 minutes. Stand by time was reported to be 180h.
Space
With 1 GB of RAM and 8 GB of internal space, you can easily customize your Mlais M9 with modified widgets, apps, screensavers and many other things that will add to the beauty of your phone. Not just that but you can also download any sort of app you want! 8 GB is a lot of space! Movies, songs, pictures, games and much more!
And if you ever face the frustrating problem of too little space you can expand your storage system with a 32/64 GB memory card. Now, is not this something to adore. The Mlais M9 comes with a load of different customizing options which gives you a bigger reach to possibly everything you want/need.
Colors
You can procure this smartphone in two very catchy colors. White and black! Many people recommend the white one for it looks more catchy and decent at the same time. But, if you like a plain type of phone go for the black! It is not as bad as it sounds!
Some people like a big variety of colors for their smartphones, if that is the case with you simply buy a cover for your phone in any sort of color you want. Problem solved!
OS
Of course, this can be updated and changed but just for your convenience, the Mlais M9 has the 4.4.2 version of the Android KitKat. You can easily upgrade if you have enough space.
Processor
This one runs on an MTK6592M Cortex A7 Octa-core CPU. Some people might find this a total mess of words and numbers and do not know how this affects your phone's performance. For those people, all you need to know is that this type of CPU is highly speedy in functioning. Your Mlais M9 will perform very swiftly so now worries!
Also, if it is worth mentioning the Mlais M9 works on a 1.4 GHz.
Languages
This aspect is mostly important for there are millions of people from foreign countries that like a phone and actually contemplate buying it but realize they can't for it's in a different language. The Mlais M9 has over 35 languages that you can switch to anytime. A couple of them may be Czech, Polish, Cambodian, Latvian, Russian, Hebrew and so much more.
---