In 2014, before Apple Watch was announced, Jony Ive was interviewed about the Apple's smartwatch rumor.
In 2014, before Apple Watch was announced, Jony Ive was interviewed about the Apple's smartwatch rumor. He was very happy with the thing he has done and said that Switzerland is in trouble, referring to the traditional watchmakers from the country that have been in the watch industry for decades. This statement is proven right, where, according to the latest report from the Strategy Analytics with the title " Global Smartwatch Shipments Overtake Swiss Watch Shipments in Q4 2015″ shows this reality. In that report, Apple Watch became the most popular smartwatch in fourth quarter 2015 and dominated 63% of global market share, which was estimated 5.1 million sales in the three-month period.
A total smartwatch that was sold in Q4 2015 is 8.1 million, increased 316% from 2014, which only reached 1.6 million. For your record, in Q4 2014, Apple Watch has not been sold to the market. The increasing number of smartwatch sales was in line with the decreasing of Swiss watch from 8.3 million in 2014 to 7.9 million in 2015, in the same quarter.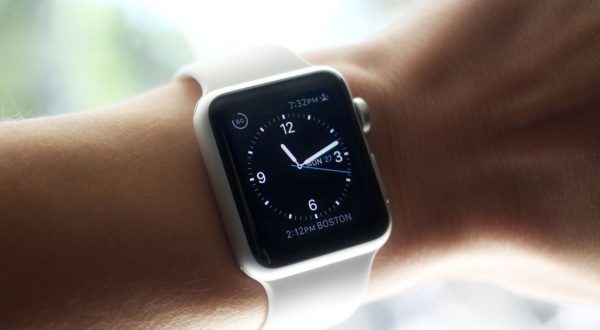 Smartwatch punched the Swiss watchmakers so badly, especially with Apple Watch popularity. The last time, Apple Watch was in no. 1 place as the Luxury Watch Brands defeated the other brands. As in the Neil Mawston's statement, the Executive Director at Strategy Analytics".
"The Swiss watch industry has been very slow to react to the development of smartwatches. The Swiss watch industry has been sticking its head in the sand and hoping smartwatches will go away. Swiss brands, like Tag Heuer, accounted for a tiny 1 percent of all smartwatches shipped globally during Q4 2015, and they are long way behind Apple, Samsung and other leaders in the high-growth smartwatch category."
Seems, Jony Ive understands so much what is the market actually needed from a watch so that he dared to predict the Apple Watch sales impact toward Swiss watch. Or maybe, it was only a hope from an Apple Chief Design Officer.
At this time, Apple Watch has not exactly 1 year be in the market and some countries have just officially sold it. According to the report, Apple will give a surprise related to Apple Watch, at Apple event in March.
The other news: It Looks Like In The Movie: John McAfee Offers FBI To Decrypt The San Bernardino iPhone
---