At this moment, our interaction with computer is still dominated by mouse/trackpad, keyboard and touch screen.
At this moment, our interaction with computer is still dominated by mouse/trackpad, keyboard and touch screen. We call it as user interface, we have known those user interfaces for decades and the latest is touch screen which is in remarkable developing as we can see from the increase of tablets or hybrid device producing and selling. Moreover, user interface is not limited to those i have mentioned above, the new user interface which is more effective and innovative is still searched. They are searching a new user interface which is able to exceed the limits of the previous user interfaces. One of things that attract our attention in this year is a holographic user interface. The company who introduced it for the first time is Microsoft. They introduced holographic computing to public for the first time through their revolutionary device: Hololens. Please watch this video below to give you an overview about the future of a user interface.
See this video
Hololens is the first holographic computer in the world and it didn't need to be paired with computer. It stand alone with all its own advance sensor and glass. We can see the application through the glass contained in Hololens.
It's a great achievement from Microsoft which encourages the progress of computerization in future by giving opportunity to fabulous application development. We have never seen it before except in fiction movies.
In the last past years, Microsoft is not only focus on Windows and software development, but also device hardware. One of their mainstay devices for hybrid laptop is Surface. Surface is one of Windows tablet which is considered with stand include its body, so you don't need third party case to put Surface on your working desk. Furthermore, Microsoft Surface can be matched with separated keyboard as a protector display cover named Type Cover. With a simple magnetic system will make the type cover attach to Surface easily. You might have often seen the complete appearance of Surface with all its user interface: trackpad, keyboard and touch screen.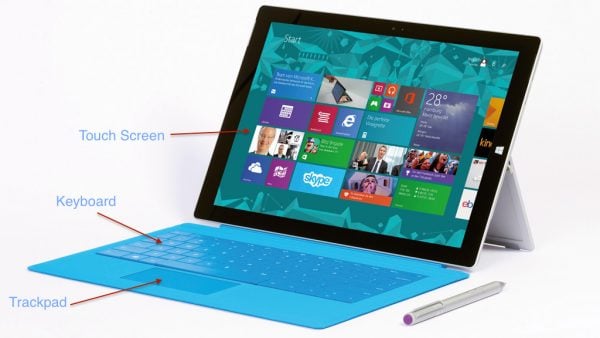 The interesting from today related to those 2 things above, user interface and Surface is: Microsoft is trying to combine those both through out their new patent. Microsoft may bring holographic user interface to Surface in the future. They are trying to add another user interface on Surface and perhaps it will make Surface as a device with the most complete user interface in this planet. The user interface technology that they are going to develop is holographic interface without glass that is different with hololens. As it wrote by Patentlyapple: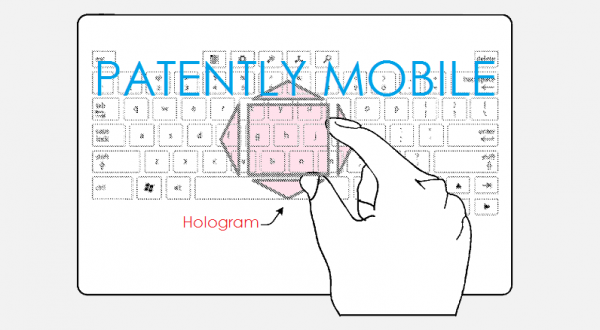 "Now a patent application has been discovered by Patently Mobile that illustrates how Microsoft is trying to bring a part of their HoloLens experience and technology and extend it to future versions of their Surface devices without the need of glasses. The invention reveals a unique light source that could be applied to a future version of their Surface device that could generate a holographic layer that floats just over the surface of keyboard. The holographic layer could present a secondary user interface that could double as an Xbox game controller and beyond."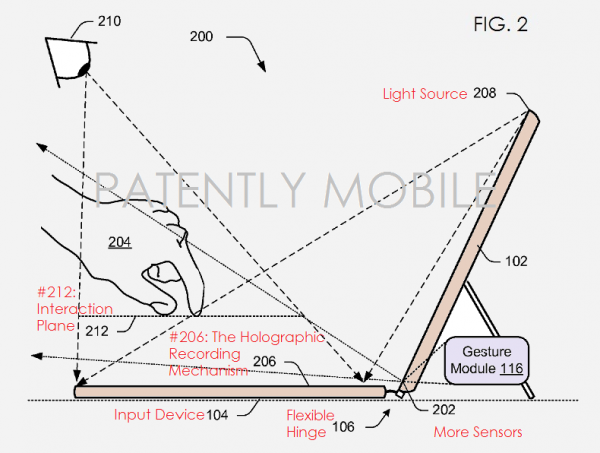 The question that may appear is how they test the effectiveness of the additional user interface? Microsoft is keep developing the best possibility the can offer to public. And we as a public and computer user are waiting the effectiveness possibility and the increase of productivity with that new user interface.
Read also: 5 Best Keyboards for Better Typing Experience with iPad
---