The world, having seen the rise of Android smartphone company giants such as Samsung, Sony, HTC, with many more
The world, having seen the rise of Android smartphone company giants such as Samsung, Sony, HTC, with many more in the competition, will be seeing yet another fast gaining recognizing brand – MLAIS. A Chinese brand, their aim is to provide high-end smartphone experience at an unbeatable price. Not only are they promoting in China itself, but they are also targeting the US and the UK markets. Let's have a look at the MX69:
Features and Specifications
The Mlais MX69 is a dual SIM 3G-ready smartphone which brings the advantage of two phone networks at once, with high network speeds, just perfect for those who love to surf the internet. It is equipped with a whopping 1.7 GHz Octa Core processor which promises fast processing speeds and high-end smartphone experience. The device runs the Android 4.2 Jellybean OS with 2 GB of RAM for a lag free experience. It also comes with a spacious 16 GB internal storage, so no more worrying about that space. And if that isn't enough, the smartphone also provides expandable support up to 64 GB using a microSD card.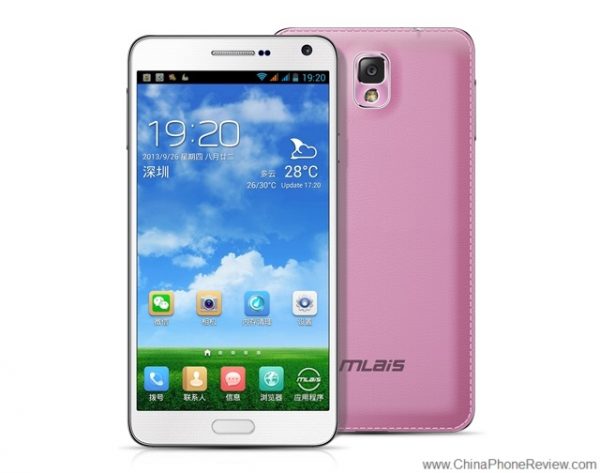 With the display featuring a 5.7" Full HD laminated IPS screen, photos, and videos appear more vivid. One could easily think of it as a portable entertainment gadget loaded with features suitable for viewing media. The display resolution of the device is 1080 X 1920 pixels and enables you to see rich videos and notice even the minute details with ease. The Mlais MX69 boasts a 13 MP primary camera with LED flash to capture unique moments, even under lowlight. It also has 5 MP secondary camera, which is useful for video chatting on 3G speeds as well as to take great selfies. The MX69 also has a whopping battery life of 3000 mAh (Li-ion), thus enabling for longer use without interruptions. The phone also features Wi-Fi, GPS, Bluetooth 4.0, NFC, OTG, Gravity sensor, Light sensor, etc. to add to its splendor.
Design and Quality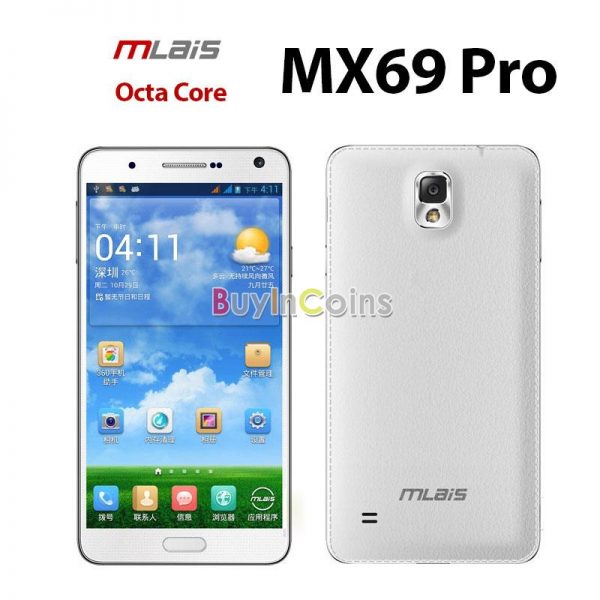 The Mlais MX69 is a very sleek device, with rounded corners for easier hold. The primary camera and the LED flash are slightly protruded. The back cover is leather like plastic finish. It has a decent weight of 175 g and dimensions of 79.5 X 155 X 8.2 mm, which makes it easier to carry around. The volume buttons and the power button are on either side. The device also has a physical home button, which mimics the Samsung Galaxy series.
OS and Tech
The smartphone runs on Android Jellybean OS (4.2), which is quite out of date in today's standards but is nonetheless quite stable and has high security from malicious content. The touchscreen supports multi-touch. The phone features a wide array of sensors such as the gravity sensor, proximity sensor, and light sensor. It has the microUSB 3.0 port which supports OTG (On-The-Go) services, meaning external storage devices can also be accessed. It also has NFC technology for faster and secured Bluetooth pairing. The Mlais MX69 has GPS and A-GPS facilities along with a compass for easy navigation. It features a notification LED which is quite handy in knowing unnoticed notifications.
Camera and Multimedia
The Mlais MX69 boasts of a 13 MP rear camera with LED flash for capturing stunning pictures in low-light surroundings. The rear camera also has Auto Focus capabilities, so captured subjects appear prominent on the background.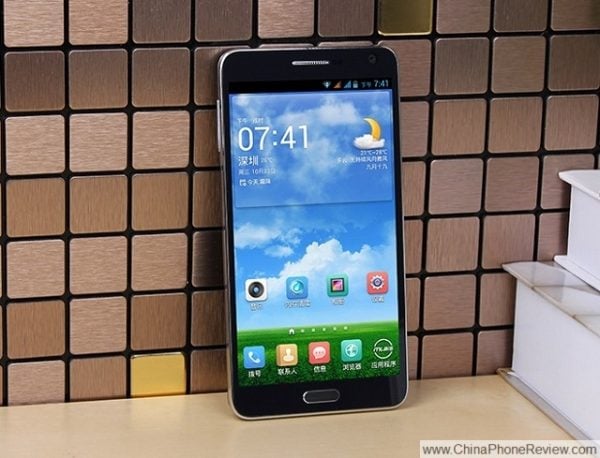 The front camera finds use in video calling such as Skype and is also capable of good selfies thanks to its 5 MP specs. As of any other smartphones, the MX69 too can support all major audio and video formats, and thanks to its big 5" screen, the smartphone serves the purpose of a portable mini-theatre. Support for FM radio allows one to enjoy to the tunes broadcasted by the local radio stations.
Battery and Memory
The smartphone is powered by a humongous 3000 mAh Li-ion battery, so one can use the phone without the worries of running out of their battery juice. A complete charge will be enough to last throughout the day.
The Mx69 has 2 GB of RAM which is enough to run even the most resource demanding applications and high graphic content games. With an internal memory of 16 GB there is a lot of space to download all sorts of apps as one's needs. Likewise, one might like to carry some popular gaming apps on their device, making it their mini gaming console. It also has provisions for 64 GB of external space for saving more photos, music, videos and documents.
Verdict
The MLAIS MX69 promises to bring the high-end smartphone experience at a consumer friendly budget. When compared with other mobiles within this range, it provides decent features, specifications that are available in high-end smartphones. With passing time, it is expected to see further developments such as up-to-date OS, high spec devices for those wanting to shell some more.
---