Ever since the MacBook Air was launched, it became one of the best laptops in term of design and performance.
Ever since the MacBook Air was launched, it became one of the best laptops in term of design and performance. Microsoft attacks MacBook Air directly through their new product Surface Pro 3 ads to give an impression that there's alternate laptop for Macbook Air. They even have a program where you can exchange your Macbook Air with their Surface Pro 3 with certain terms and conditions .
Read also Apple Watch Features Rumor on Spring Forward Event
Macbook Air was not designed to compete with netbook. It came with the capability which equal to heavy laptop. Macbook Air evolved in 2010 by adopting the phenomenal iPad capability.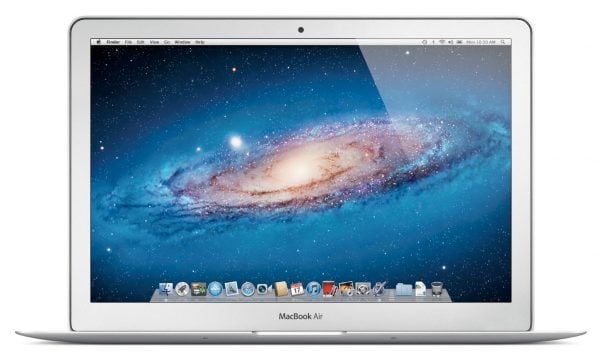 Read also-Apple Watch May Have Low Mode for Saving Battery Life
Things that become the big idea are:
Thin and light but strong enough
The battery can stand by up to 1 month
It provides the average computational capability which useful in productivity.
Fast flash storage technology, which is able to read/write at above 500MB/s.
This idea has been awaited by users who have heavier, hotter and slower laptop. Macbook Air answered the users needs related to their wishes. 2015 can become an important moment for Macbook air line up. As we have known, All Mac series like Macbook Pro and iMac has entered a retina display era. This is how the rumor about the coming Macbook Air with retina display distributed. For you who haven't known about retina display technology, we'll explain it shortly. Retina display is a display technology which is developed by Apple to reach a certain pixel density toward certain viewing distance where the pixel on display cannot be seen by our eyes. So, on retina display we will get more dense display and a better color accuracy. The first retina display was introduced in iPhone 4 and all iOS devices later.
Usually, Apple hid their new product information to the public before its launch, but since the iPhone 4 prototype scandal which caused iPhone 4 leak to the public before the announcement, Apple has become a secret leakage target. It's also happened to New Macbook air 12 inch. Its specification rumor has been discussed since end 2014. The reliable source and evidence gives overview of the New Macbook Air 12 inch specifications.

Display
New Macbook Air will have 12 inch retina display. It can be unique for Macbook Air line up where the previous Macbook Air has only 2 variants: 11 inch and 13 inch. Perhaps 12 inch can fit with resolution that is chosen by Apple so it can fulfill a standard retina display.
Hardware inside
Seems it will make sense if Apple use the new Intel technology, Broadwell. This processor  is produced by 14nm technology, which will make it has a smaller processor die and better battery life that become the main priority from a Macbook Air. Moreover, this type of processor allows it's installed without fan, so the use of a MacBook Air will completely silent. It's similar to the iPad. Beside the flash storage inside, another thing that will increase is read/write so that This Macbook Air can run faster than the previous version. The configuration memory seems to be started from 4 GB to 8 GB, which is MacBook Air standard.
Hardware outside
The interesting from New MacBook Air 12 inch specification rumor is related to its port. Like we have known, the previous MacBook Air has port as follows
2 USB 3.0 port
1 thunderbolt port
SD card slot for 13 inch model
Headphone jack
Magsafe 2
And the rumor for New MacBook Air 12 inch will have a port:
1 USB port type-C
1 headphone jack

Just it. Really? Yes, we are not sure yet, but this thing can be understood if New MacBook Air 12 inch has a thinner design than before, and it's not possible for the previous MacBook Air's port to be there. And seems that USB port type-C will be the only port with so many functions, including expanding its ability become a display port, data connection port and charging port.
There also a layout keyboard changes which is different from a MacBook Pro and the previous MacBook Air, also speaker will be located on the top of the keyboard. Trackpad on New MacBook Air 12 inch will change as well. The rumor said the trackpad will not be able to be clicked mechanically like the previous MacBook series and will only count on tap and gesture.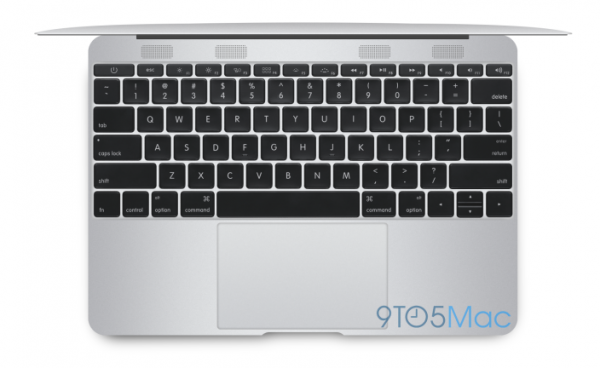 As a user we hope the main port on the New MacBook Air will give us convenience rather than the difficulty of the use. Let's see if this rumor becomes reality or not on Apple's event Monday "Spring Forward"
---