Nintendo Switch users could cheer hearing this; YouTube will be available as an app on Nintendo Switch as early
Nintendo Switch users could cheer hearing this; YouTube will be available as an app on Nintendo Switch as early as this Thursday, November 8. This is the strong rumor doing the rounds and though neither Nintendo nor YouTube owner Google has officially made any confirmation on the news, it does appear a certainty. The app is apparently already appearing in the app store within the gaming console and is even included in the list of recommended apps. If this is so, then there should be very little doubt one can see this happening for real.
More Apps on the Way?
As a portable gaming device, the users would want to take a break from playing games and look for some other form of entertainment.  Non-availability of any other app, except Hulu meant that the Nintendo user has to carry more gadgets when on a long trip or a strictly no work vacation. The addition of YouTube will make a lot of difference. If this does happen, then there may be clamor for more such apps to be included. Users may want to know why not Netflix? Or Twitch for that matter? The truth is for the hardware company, promoting its own games on its platform would be its first priority. Why would it go out of the way to accommodate other apps which may eat into the time spent by the users on playing games? But then, the customer is the ultimate authority and no business can afford to take them for granted.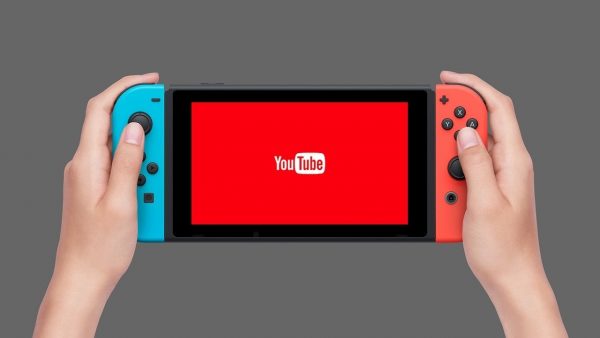 Nintendo might do a fine balancing act and may end up offering a few more apps on its Switch platform after tweaking them a bit. Maybe, the users will get some limited access instead of complete freedom to run these live streaming apps.
Are There Ways to Watch YouTube on Switch Already
Interestingly, though YouTube cannot be accessed on the Nintendo Switch so far, there have been suggestions online that you can do some manual changes in the settings on your Nintendo Switch to watch YouTube videos. Does Google know of this? Possibly even Nintendo might not know this. But then a small percentage of people may always indulge in such backdoor activities to beat the system. While it may sound fun to hear or read about such things, it is always advisable to be ethical in such matters. Using a VPN to hide your IP address and watching Netflix on your system may be one way, but proprietary hardware like Nintendo Switch being used to access sites not permitted could be a different kettle of fish.
Just a Couple of Days Away
Whatever the truth, if YouTube is going to be officially made available for download as an app on Nintendo Switch, it is a very welcome move and if the date indicated, November 8 is also true, then you are in for a lot of fun. It's just a couple of days away.
---