Apple always does some research to get new technology innovations for their products. Some of those have been
Apple always does some research to get new technology innovations for their products. Some of those have been registered to US Patent and Trademark Office (USPTO). For instance, the 3D technology on iPhone 6s was a new technology of a multitouch display which wasn't available on iPhone 6.
When it comes to iPhone 7, Apple seems more concern to the feature improvements instead of releasing the new innovation. Most of them are common features you can find on the other smartphones, such as water resistant feature and stereo speaker.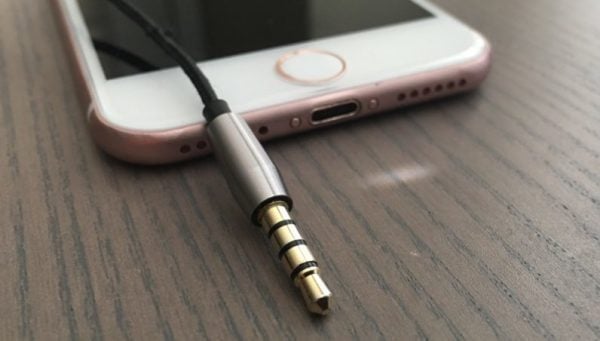 The reasons behind "no headphone jack" on iPhone 7
Actually, it wasn't too surprising for public when Apple announced their new iPhone comes without a headphone jack. It was a long rumor on the Internet. However, it remains a controversial topic. Many people said, no headphone jack feature on iPhone 7 and 7 Plus is one of its disadvantages. But of course, Apple has reasonable explanations this decision.
Apple believes the future of headphone interface is wireless. That's why they eliminated the headphone jack from iPhone 7 series. Let's take a look back to the past when a new MacBook 12-inch version came only with one USB-C for all the connections it needs.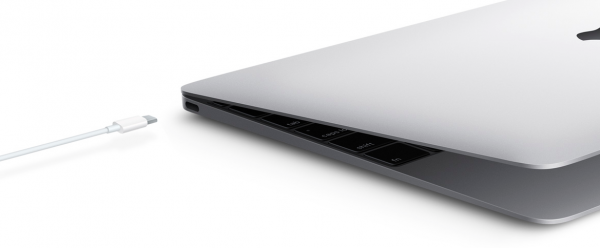 This decision wasn't only to make a thinner design of MacBook, but they also thought that the laptop future is in wireless communication. On the other hand, Apple wants the users to use wireless and cloud technologies as a priority rather than using the old technology, such as flash disk USB, VGA port, etc. Apple has offered the Airdrop technology to share files between two MacBooks instead of using the USB disk. The same things come to Apple TV and the other devices that are compatible with Airplay. So they can be connected to the bigger external display, like HDTV or a projector.
The 3.5 mm headphone is an old analogue technology which doesn't get the significant improvements or alterations. Apple was so brave to decide to leave the feature that is still used by around 900 million iPhone users worldwide.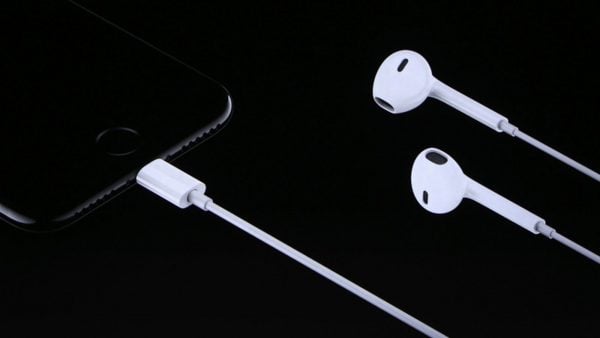 Apple also argued their decision is based on the reasonable thought. The fact is, the lightning port can transfer data better than the headphone jack. Theoretically, a lightning port has a data transfer bandwidth 20 times bigger than a headphone jack to gain the sound quality. Foremost, when we are listening to the music in HD or original qualities. Moreover, all of the modern audio formats are digital while the 3.5 mm headphone is an analogue technology. Thus, this is a quite big problem in getting a better sound quality.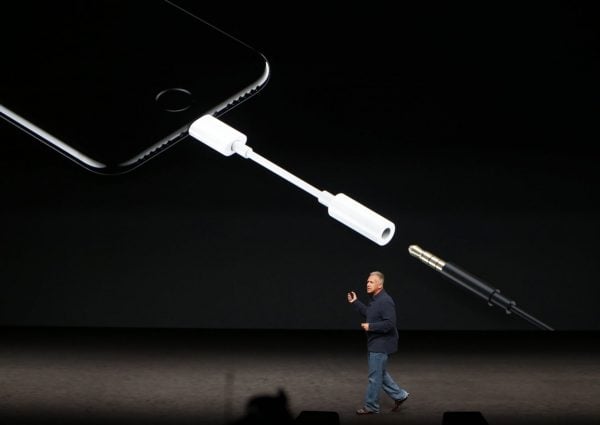 However, the risk of their brave decision in adopting no headphone jack on iPhone 7 series has been well thought out. Apple includes a lightning to 3.5 mm headphone jack converter inside the purchasing box. It's one of the solutions given by Apple for their users who has a wired headphone before.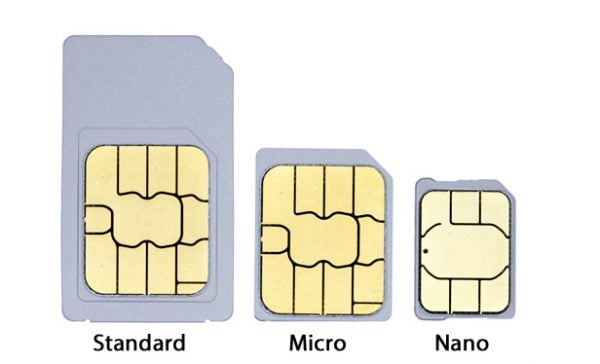 A lightning port and earpod with the lightning interface is a transition from a wired headphone to a wireless one. It seems Apple has a dream that someday wired technologies will be replaced by wireless technologies. Will it come true one day? It's the similar idea when Apple started to adopt nano SIM card to make an iPhone logic board more compact. They introduced the smaller SIM card design, called nano-SIM card with iPhone 5. Today, this nano SIM card is used on many smartphones. In fact, Apple is the first company that adopted nano-SIM card which is why all carriers worldwide have to provide this size to fit the iPhone. Furthermore, no headphone jack on iPhone gives some space for the other part, like a better haptic feedback part and water resistant feature.
Meet the Airpod
Apple introduced the Airpod to complete their new iPhone with no headphone jack. It's a wireless earpod. Unfortunately, it's sold separately (it's a great business strategy from Apple). Even though at this moment, most of the headphones use Bluetooth 4 technology, which is still has a connectivity issue, it shows a wireless era begins.
The idea about no headphone jack looks awesome and Apple has given strong and great reasons. So, do you still have a reason not to love it? Perhaps the only reason people complaining about no headphone jack idea is related to their habits. Some people are used to listening music even when their iPhone is charging. On iPhone 7 and 7 Plus, to do that activity seems impossible. You cannot charge and connect your headphone to one port at once. I think Apple needs to release the wireless charging technology in the future as the solution for this issue. Meanwhile, the users can also use the Airpod or the other Bluetooth headphone if they want to listen to the music while their iPhone 7 is charging.
See also: Phone 7 and iPhone 7 Plus – Yes Or No?
---