Apple's new 12-inch MacBook may be the most beautifully designed Laptop ever, but some tech sites recommend
Apple's new 12-inch MacBook may be the most beautifully designed Laptop ever, but some tech sites recommend that users who are looking for a laptop with good power should avoid the first generation and wait for the next generation.
According to the reviews of numerous trusted sites, the new MacBook, which is 13.1 mm thick, is a promising one in the Laptop market, but it does not have that much power which is required for running multiple applications. These sites also include that Apple Inc would bring in a new model in the next year which may have better processor and more USB-C ports for enhanced performance.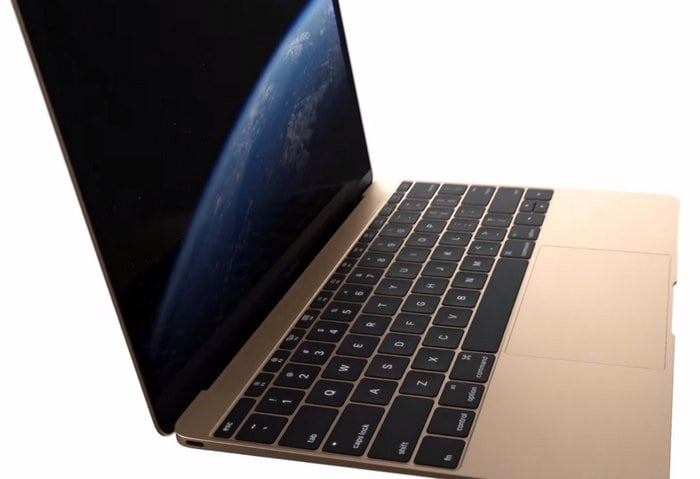 Read also- Apple ranked as a top OEM this February, Gain 41.7% US Market Share
Many of you may think that if the new MacBook with retina display is going to replace the MacBook Air, well it is not, though many similarities are there between these two apple devices. The new MacBook has been introduced as an alternative to iPad.
The new MacBook is expensive than MacBook Air, it is priced at $1,299 with 256 GB flash storage and 1.1 GHz dual core processor, whereas the Air's model's asking price is $899. High-end 12-inch MacBook is available for a price of $1,599 which has 1.2 GHz dual core processor and 512 GB flash storage.
According to CNET, people who are ok with the limitations, this groundbreaking designed laptop is perfect for them. At the same time, the Verge, the famous tech site which is known for its good reviews for Apple products, says that this new MacBook is laptops' future, but indirectly also suggests that users who are not ok with the limitations should wait for the next generation.
Another review from Macworld says that keyboard of the MacBook is a con. This is not satisfying as it makes harder to type fast, though the site is known for positive reviews of Apple devices.
Macworld also mentioned about the single USB-C port of this new MacBook which requires carrying more adapter.
Apple's senior vice president, Phil Schiller, is confident that this new MacBook is going to be the future of laptops. Last month, a press release took place where Phil Schiller mentioned about the product's thinness, portability and built quality, but he did not highlighted its ability to run applications. Apple has also admitted that this MacBook was designed with the same techniques that are used to built iPads and iPhones, with main focus on keeping everything light, thin and appealing.
Source via- STGIST
---