This smartphone is called the "Apple of China". And it sure deserves that tagline, because of the
This smartphone is called the "Apple of China". And it sure deserves that tagline, because of the build quality, and the smoothness, along with the specifications that it delivers. China has become the die-hard fans of Xiomi Mi 3, just like the Europeans have become of the iPhone. But unlike Europe, Xiomi has been earning raving fans throughout Asia. And while the count of the developers specifically for Xiomi is increasing day by day, we can foresee the future and the capabilities of this device. But let me ask you one question. What is the first thing that a developer asks for?
See also Microsoft And Xiomi CEOs Meet In China
How easy is it to root this device? This is crucial because if they want to develop something astonishing, they will surely want to take advantage of all the resources available. And rooting does make it possible for them. So when it comes to Xiomi Mi 3, this smartphone is easier to root than eating your breakfast cereal. So before you start eating, let's first root this device, and use it for everything possible, and available.
See also – How To Add, Delete Homescreens, Widgets, Create Folders, etc. On Xiomi Mi3
Even though this rooting will not wipe all your data, we do recommend you to take a backup of everything you have on it, just as a precaution if things go awry. Also, we want to inform you that this rooting procedure is specifically for the WCDMA model of the Xiomi Mi 3 that is being sold in India, and other neighboring markets.
How To Root Xiomi Mi 3
Step 1: Update your Xiomi Mi 3 to the latest OS build of the MIUI. Once that is done, head over to this XDA thread and download the root package, and then transfer it to your internal storage.
Step 2: Now go to Settings – About Phone, and then go to System Updates. Allow your phone to check for available updates. Once it's done, tap the Menu button, and then "Select update package" option. Now select the root package that you had previously downloaded from the XDA thread.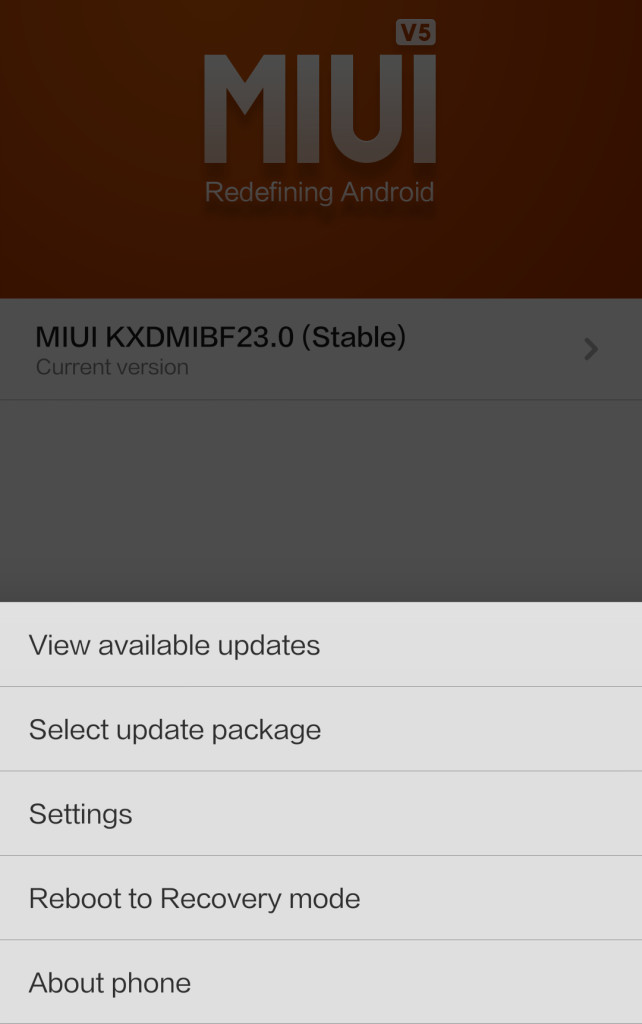 Step 3: Allow the phone to apply that rooting package. It will automatically reboot itself once its done applying it. The next thing you have to do, is go to Setting, and then to the Permission option.
Step 4: In Permission, enable the "Root Permission".
Congratulations! You have now successfully rooted your Xiomi Mi 3. Now you can allow root access to all, or some selected applications that you trust the most.
---