No doubt YouTube is the largest video sharing platform in the world. You can find anything on this website.
No doubt YouTube is the largest video sharing platform in the world. You can find anything on this website. And we mean anything! From sports to comedy, music, academic lessons, life hacks, motivational speeches, you name it! The guys who own the channels are ordinary folks like you but they share valuable content that people like. That means people decide to follow them and subscribe to their channels. As a reward, people are able to listen and watch their content and even get notified when each new video is shared. Some of these guys have a jaw-dropping number of followers. Here are 8 most subscribed YouTubers.
See also: Most Viewed YouTube Videos
Most subscribed YouTubers
T-Series (106,38 million)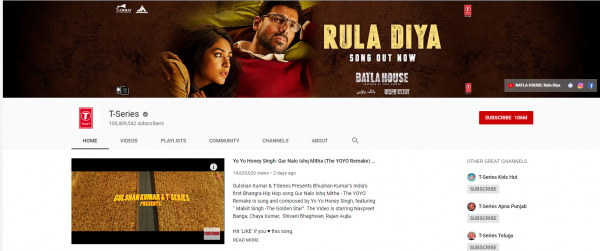 T-series is the largest music record label and movie production company from India. It is owned by Super Cassettes Industries Private Limited. The channel has a variety of languages and genres and is well known for its Bollywood soundtracks which strive to sweeten the lives of listeners. It has the pole position now but a few years back it switched position with PewDiePie.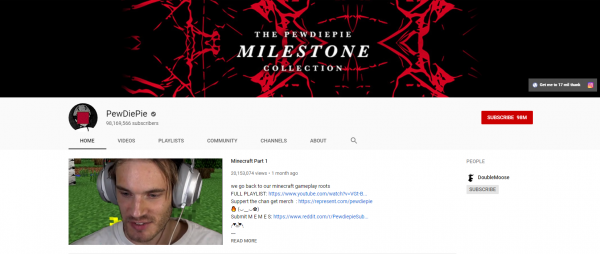 The channel is about gaming and comedy. Felix Arvid Ulf Kjellberg, the owner, is a Swedish Youtuber who mostly posts video game reviews and gaming tricks. He is almost 10 years on a YouTube from the point he left college to focus on creating content. Felix created the channel in 2010 and gained popularity only two years after. In 2016 he was named as one of the world's 100 most influential people.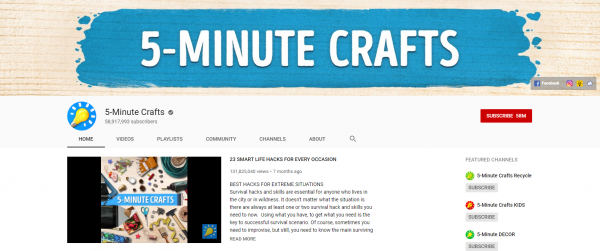 It has amazing DIY projects, crafts and life hacks. The hacks offered are super useful and a must-see for everyone. It is owned by a media publisher called The Soul Publishing. The channel started in 2015 and in only 4 years it has gained tremendous popularity which is increasing exponentially each day. There are over 3000 video posts.

This is a music channel owned by a music producer and screenwriter from Brazil called Konrad Duntas who has over 700 videos. It is the number one channel in Brazil in terms of subscribers. The music is in Portuguese and the quality of the videos is awesome.
WWE (46,29 million)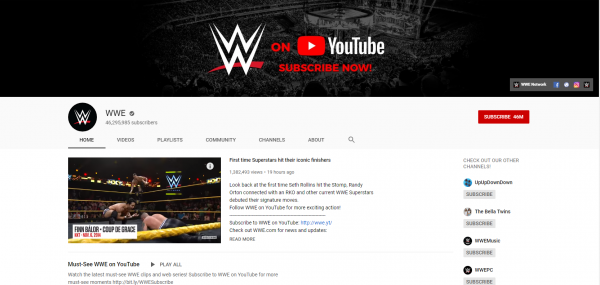 WWE (World Wrestling Entertainment) is a sports channel offering wrestling matches and backstage fallouts. It's a good place to watch matches and enjoy since everything is there. Superstars of Raw and SmackDown can be viewed on this channel. It was launched in 2005 and has over 1500 videos until now.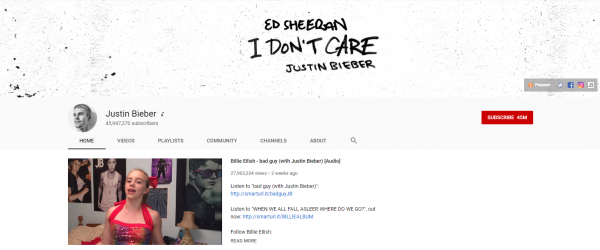 The popstar has all of his videos on his YouTube channel. He is also an actor and songwriter. The channel features music, interviews and live performances of the Canadian star. There are videos of Bieber when he was a boy and all these are worth checking out, especially if you are a fan.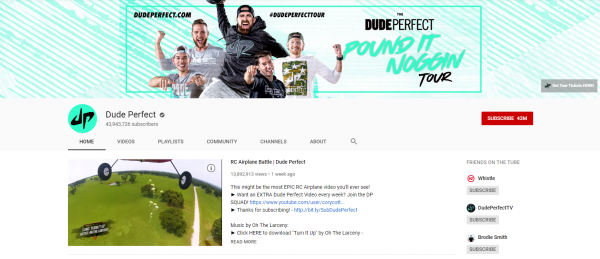 Offers sports and comedy. Cory Cotton, Twins Coby, Garret Hilbert, Cody Jones, and Tylor Tony will be showing you how it's done, majoring in golf, basketball, football and other sports. If you love sports, that's your place. The former high school mates are good in motivating even in the absence of spectators. They practice well to master a specific skill before filming. The channel started in 2009 and has over 200 videos so far. They have received tremendous support and praise from a lot of famous people because of their unique way of doing things.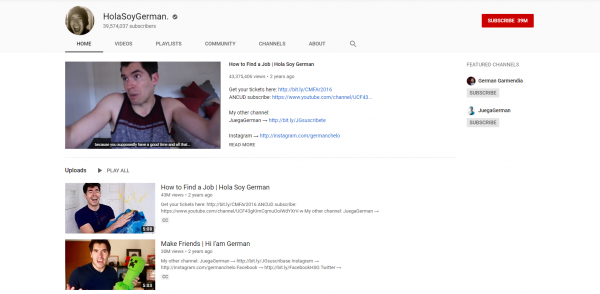 Comedy content is offered by the Chilean YouTuber, writer and comedian. The guy is popular with his plays. It's the most-viewed channel in Spanish. Check it out as you are going to find so many hilarious videos there.
---