So, you have decided that it's time to get yourself a new monitor. As soon as you start looking for a
So, you have decided that it's time to get yourself a new monitor. As soon as you start looking for a new one, you may feel overwhelmed because the offer is huge, and many people have no idea what to get. Here, we are going to list a few things to consider when buying a new monitor so you can make the decision easier and pick the one that suits you and your needs.
See also: Things to consider when buying a new TV
What to consider?
There are a couple of things that are the most important, those are the size, resolution, the stand, features, usage, and a few more. Let's start.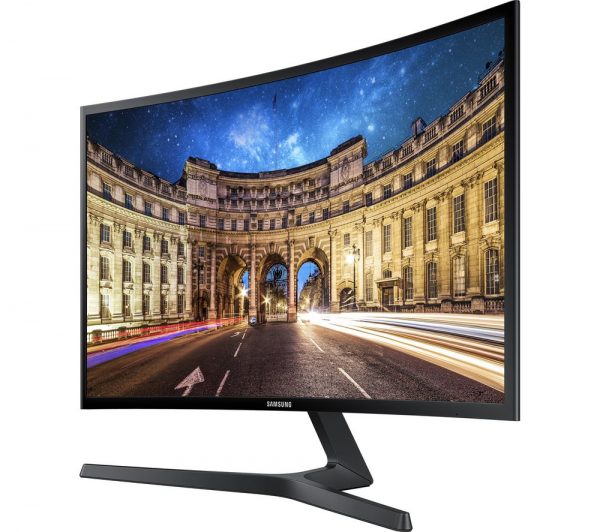 The size
The first thing to think about when buying a new monitor is its size. You need to consider where you are going to place the monitor, are there any shelves above your table, etc. The best advice here would be the bigger the better, of course, if your budget and the available space allow you.
Bigger monitors offer a much better experience, and you certainly won't regret the decision. While a 17-inch monitor can offer a decent experience, think about the possibilities with a 27-inch monitor.
Resolution
This is the next thing to consider. Resolution shows how the number of pixels monitor is displaying. You will often see, for example, Full HD resolution, 1,920 x 1,080 pixels – the number shows the dots you will get. In this case, 1,920 horizontal, and 1,080 vertical. When it comes to resolution, the higher it is, the better the picture you'll get on the monitor will be.
While you can get some monitors that are 5K or even 8K UHD resolution, getting the 4K would be fine if you have a budget that allows you to do so. If you are not willing to spend that much money, purchasing a monitor with 1,920 x 1,080 full HD resolution would be just fine.
Gaming
If you are looking for a monitor for gaming, you need to pay attention to response time. A gaming monitor requires a faster response time so that it can display motion graphics. You should go for a monitor with a response time of 5 milliseconds or less.
The stand
Here is another thing to get into account. You want to get all the comfort you can when using the monitor, right? So, make sure the monitor comes with a stand that you can adjust for the height that's right for you. This way, you can rest assured that you'll get an enjoyable experience, especially if you have to sit at your desk for hours.
Touchscreen or not?
Getting a touchscreen monitor sounds like a lot of fun, right? But, here is the answer. Get a touchscreen monitor only if it will be close to you so that the feature can have the point. If you need to stretch to touch the monitor, then what's the point. So, this depends on the position of the monitor.
Design
When it comes to design, you should listen to yourself and pick something you like the most. This is a matter of personal taste, and while many argue this is better than that, we won't say a thing. We would advise that you for a design you find attractive. That way, making a mistake isn't possible.
Connections
The output connection you have on your computer needs to match the input connection on the monitor. Sure, you can buy a monitor that has a different input connection, but, if that's the case, you will have to purchase the appropriate adapter for the purpose. Don't worry, adapters aren't expensive, and you'll have to spend a few extra dollars to get one.
Dual monitor
This looks and sounds great, for sure. But, consider if you need it. If you are an architect, a designer, or simply have a job that requires a bunch of apps to be open and running, this may be a perfect choice. Instead of minimizing the apps and switching from one another, you'll be able to open them all and work smoothly on your tasks.
Deals and discounts
When buying something new, especially something that can be expensive, it is always good not to rush. Do your work – see the deals and discounts offered and you may get the monitor you like for a lower price. Perhaps you like the monitor that is not in the budget you have set. But, you may find it on a discount in one of the stores. So, before rushing into the purchase just to get things done, look a bit further. You may get a great monitor at a great price.
---