Recently, as it was reported The Verge about Smartwatch from Nokia, i'm a bit excited to read it and try
Recently, as it was reported The Verge about Smartwatch from Nokia, i'm a bit excited to read it and try to review about it through that smartwatch picture. The information that i got about it, is so minimum. This Nokia's smartwatch has a codename: Moonraker and they were planning to launch it last year together with the launch of Nokia 930 at Mobile World Congress. But the rumor said that project was stopped by Microsoft when they acquired Nokia Mobile Division at 2013. Today, images of the Moonraker project surfaced on a Tumblr blog and were discovered by Evan Blass. The Tumblr is run by Microsoft design employee Pei-Chi Hsieh, as it's reported by The verge. This is a smartwatch from nokia before Microsoft acquired them: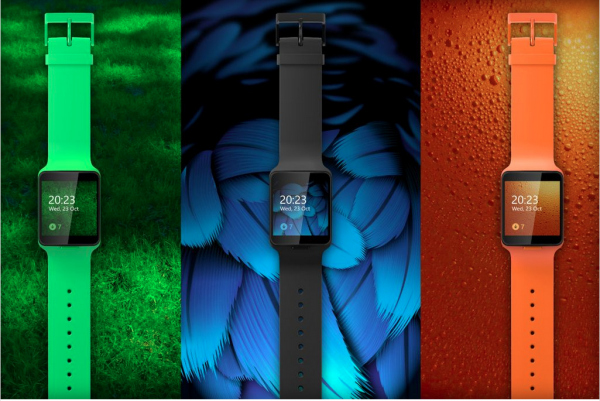 From the picture we can see, this smartphone project is so clean and has a chance to enter the wearable market. I have no idea what made it was cancelled by Microsoft, but we try to understand about the steps needed by Microsoft to be able to survive in mobile device world.  At this moment Microsoft has a Microsoft band with the main focus on health tracker than a smartwatch. It can be a good foundation to develop Microsoft smartwatch in future. Microsoft could take a slice of Moonraker project's idea to develop Microsoft's smartwatch.
User interface on Moonraker project has the same concept with Windows phone and not really clear whether it stands alone or sync on paired Windows phone. With the colors which can be matched with Lumia device makes it has opportunity to be bought by Lumia device users.
We can only wait the next step from Microsoft to enter the wearable device world especially smartwatch. With Microsoft band 2 which may be launched this year, Microsoft is keep making it to become their mature platform. Just like their spirit with their Windows 10. It could be the smartphone that they are going to develop will be truly powered by Windows 10. It can be a good market value wherein their smartwatch will really has a Windows 10 OS and the development of applications for it will be easier for developer. And if it's yes, i think Microsoft will think about how universal apps can run well on their smartwatch. Interesting, isn't? So, let see next.
See another: New Music Service From Apple: Apple Music (Music)
---