The coronavirus spreads all across the globe, and no matter where you live the chances are you are already asked
The coronavirus spreads all across the globe, and no matter where you live the chances are you are already asked to work from home, or you will be asked to do so soon. Working from home during quarantine does not have to be so stressful as it sounds, especially if you plan everything out. Even if you have never worked from home before, we promise you that you can do this. All it takes is a bit of extra effort to make things work and a positive attitude. Here, we are going to share some tips that can make your work-from-home life during quarantine a lot easier.
See also: Technology makes communication easier, but do we really communicate?
Fast Internet connection
To avoid stress in the future, make sure that you have good internet speed. If you live alone and have some simpler tasks to work on that do not require, for instance, video editing online, 5mps tp 10mps connection would do the trick. However, if you live with a roommate or your family members, and they are all in quarantine as well, you will need a faster connection. Before anything else, consider how fast the connection is, and if needed contact your wireless carrier and change the plan if necessary.
Apps and programs
The next thing for you to do is make sure that you have all the apps and programs needed to work from home. If you are using a work laptop, chances are you already have it all there ready and waiting. But, if you need to work on your personal laptop or desktop, make sure you get all the programs needed to function and finish the tasks. Don't forget to get the apps for group chats so you can stay in touch with your co-workers. Also, you might need a video-conferencing app as well, especially if important meetings are waiting. Write down all of it just like you are making a grocery shopping list, and then get it all one by one.
Workspace
This is a very important part. Sitting on a couch, sipping coffee and working does sound interesting, but if you don't live alone it won't get you anywhere and you won't be as nearly as productive as you should be. This is simply because someone will always be around, listening to music, watching TV, etc. Make sure that you have a proper workspace. This space can be tiny, but it should be reserved for you and your working hours only. It is up to you where you will work, will it be at your dining room table, or the kitchen counter or you will set up a small table in your bedroom or living room corner. It is important to have the space reserved for work only.
Working hours
Routine is important and you need to establish it right away. Make sure you follow your working hours. When it's time to work, go to your workspace and do your thing. This is important for several reasons. First, you will be able to finish your work on time. Also, you won't end up working all day long, and finally, you will have free time on your hands to relax, watch a TV show, or read a book.
Don't skip your meals and hydrate regularly
When working from home, you may find yourself sitting at your desk for hours as there might be some distractions, especially if you decide not to follow the previous tip. As a result, you may skip your meals, or not drink enough water. Eat properly and do not skip your meals. Have the bottle of water right next to you at all times.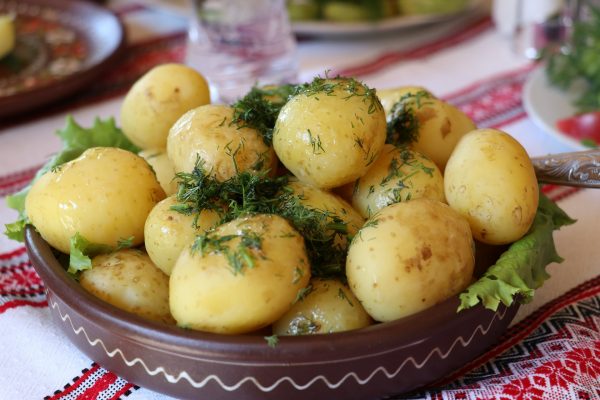 Stay active
The gyms are closed, and you can't go out to jog or run. But, still, you can stay active, even when you are at home 24/7. YouTube is filled with workout at home videos, there is yoga, stretching, whatever suits you. There are also iOS and Android fitness and yoga apps, so you may try them out as well.
Let the fresh air in
Do not forget to let the fresh air in. We need it at all times, especially when we need to work and be focused on our tasks. Open your windows regularly to let the air in. If you have a balcony, take a break and go out for a while. Doing this frequently will reduce the stress you might be feeling, and it will also clear your mind.
Feeling overwhelmed? Take a few deep breaths
If you feel stressed simply because you are at home all the time, or you have a lot of work and all this is new to you, take a break from it all. The easiest way to calm down is by taking a few deep breaths. If you are regularly meditating, do not skip your meditation routine now. If you have never meditated before, perhaps this can be a perfect time to start.
---