We are living in a world where technology is something we are completely dependent on. The innovative developers
We are living in a world where technology is something we are completely dependent on. The innovative developers are introducing numerous useful applications for Android, Windows, Mac and iOS platform almost every day. Whether there is a need to secure your browser, or you are looking for the best game to spend some quality time or else if there is a need for utility tool, all kind of applications are available for your devices.
Read here about top 20 apps that you can download to get the best user experience.
Top 20 apps for Windows, Mac, iOS and Android:
This app lets the users record anything they want starting from any applications, songs from the internet and hardware they are connected with. This app comes with a quick and easy record function that also provides the preset recordings for various apps such as iTunes, iChat, Safari and Skype. Adding new recording and effects on the recordings are possible, the recorded audios are available in the recording bin list.
This is a very light audio recording application which can arrange record and edit the audios. You can use this low resource utilization app to multitrack audios. The best feature is you can use it with any kind of hardware. It can read all types of file format such as WAV, OGG, and MP3 while it also supports Kernel Streaming, Wave out and Direct sound for playback and recording.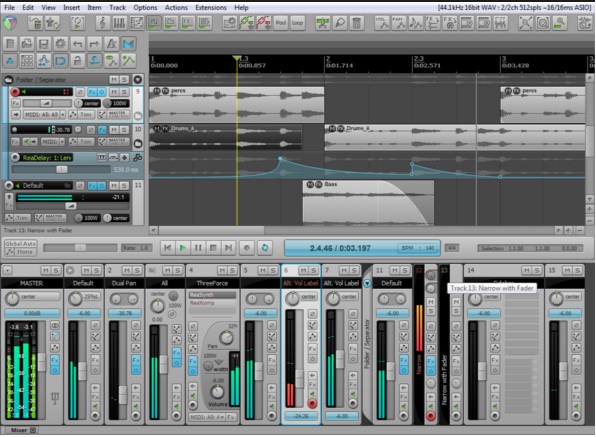 BetterTouchTool increases the productivity of your Mac by offering you a very powerful touchpad and Mouse for Mac that is packed with many various interesting features which are not found in the normal touchpad. Several kind of gestures such as single finger tap left, single finger tap right, single finger tap, two finger tap, two finger click, two finger swipe, three-finger click, three finger swipe etc. you can enjoy with ease.
This app is perfect for the coding freak as using this featured packed development tool and text editor you can easily edit the text. It comes with multiple cursors so you can edit at different locations at the same time. Also, vim keyboard shortcuts, command pellet and ability to install plug-ins within the editor in seconds are really useful.
HandBrake is a very useful application intended for Mac users, designed for converting the DVDs into Mpeg format. Two-pass conversion, codifying the double soundtrack and bitrate calculators are some of the useful features available in this app. You change the quality of video according to their size through Bitrate calculator.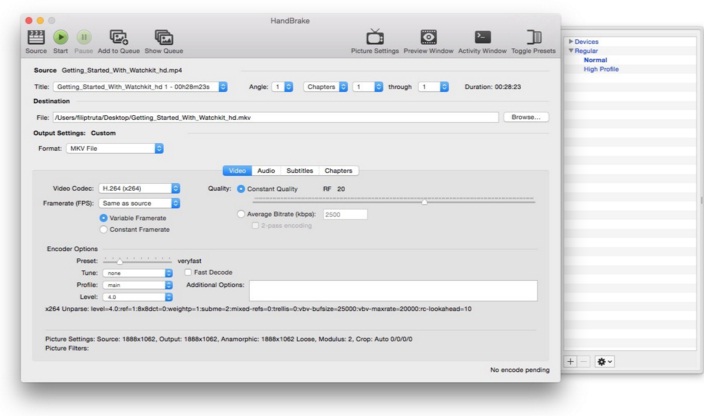 Is your windows computer full with hidden malware but no other anti-virus is able to detect them? Combofix is the best solution for you. This is a very powerful anti-virus that will scan and detect the hidden malware which are deeply rooted in your device and then removes them completely. The whole process is automatic so you do not have to do anything manually.
This is another very powerful application for windows PC to improve the stability and responsiveness of your system. Numerous programs keep on installing on the device about which you may not be aware. Process Lasso can hold all these programs thus improve the performance of your PC. Also, it can prevent some apps from running to save plenty of computer resources. So, if your PC is freezing very often due to some programs, have this app and get rid of the issue.
BitDefender Antivirus Plus For windows
Protect your PC with this powerful anti-virus that requires very less user interaction. So, you can continue your job in the laptop while scanning the PC. This app is packed with various effective security tools using which you can enhance the security system of your PC at a great level.
This app lets the users manage several windows more efficiently. It no doubt improves the productivity where you can resize windows in order to manage margins and corner of the screen in the device. Aquasnap comes with a very useful interface where snapping and stretching the windows is as simple as that. Also, the opportunity to add transparency in any window let you see the content beneath them with ease.
RJ TextEd is an intuitive text editing tool featured with auto-completion mode, file manager, syntax editor web browser, support for syntax highlighting and more. Packed with a very clean interface this app lets you perform actions like copy, paste, highlight, editing so that the text becomes much more interesting. It also let the users handle several documents at a time.
This is an essential tool for them who need to switch their network very frequently. Changing between networks is a really tough job as users are required to configure the settings every time they want to switch networks. But this tool has removed the issue as it let you create up to 6 profiles and switching between networks is possible with ease.
This is a must have app for the android users who are looking for some entertaining apps to spend quality time. Watch digital TV, listen to digital radio and play the internet streaming TV with this powerful app. Time shifting, electronic program guides, and subtitle support are some of the interesting features of ProgTV android. Moreover, it let you search, view and record the YouTube videos as well. So, download this app and you will never feel bored.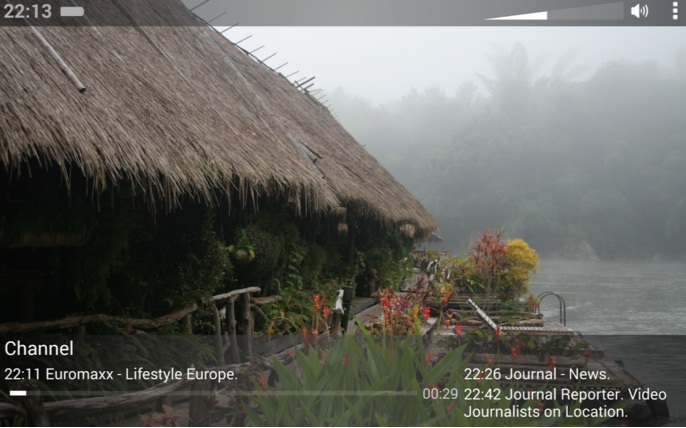 Want to enjoy all your android games in desktop? Then this is the app you should download on your Android device. It connects mobile and desktop in a virtual environment after which you can use the mobile as remote to enjoy the games on a desktop. The best part is that it is synced with Google play account so you will never lose the gaming process. Unlimited storage space is added advantage.
Are you bored with the keyboard that comes with your android Smartphone? Then go for the GO Keyboard that let you enjoy more features and make typing far easier and quicker than before. Word prediction is really appreciating in this app that requires you to type just the first two letters and then the word will be predicted. It also supports multiple languages.
This app translates the text into different languages, so if your job requires you to know such kind of thing, make use of Google Translate and get the job done easily. The app is very useful where you can easily translate the text into various major languages. But it is suggested to use this app only for text translating. If you are looking to translate a whole paragraph, this app may stumble in the grammar section.
Transferring files through Bluetooth takes a long time, so why not make use of some other apps that can do the job seamlessly in no time. Kier Air is such a useful app for android devices through which you can transfer files from mobile to PC, laptop and in other devices. It supports all kind of files such as video, audio, SMS and set up of various applications.  You can be assured at the same time that your file is secured enough.
Looking for something interesting to pass the quality time? iSpy webcam software is just perfect for you that let you enjoy all the real time videos through the camera. All the things happening in the real world is shown to the users but the videos are not recorded. It is supported on iPad, iPhone, and iPod. The only thing needed is you should have Wi-Fi, Edge or a 3G connection to enjoy the real time videos from iOS devices.
This is a very interesting game available for iOS that is able to keep you engaged for a long period. Here Doodle is a green man and the users are shifted in the cartoon world. The main aim is to get as high as you can. In case you fall down or any platform is skipped, the game will be over. The interface of the game is very clean and controlling requires you to tilt the screen left or right to move the doodle.
We all are very much aware of Google search, however, till date, this was the thing to be enjoyed in web only. But you can now enjoy this very useful app in your iOS devices as well. Search for anything that you want and the Google Now is most probably the best feature, an intelligent card based system that provides the most relevant information.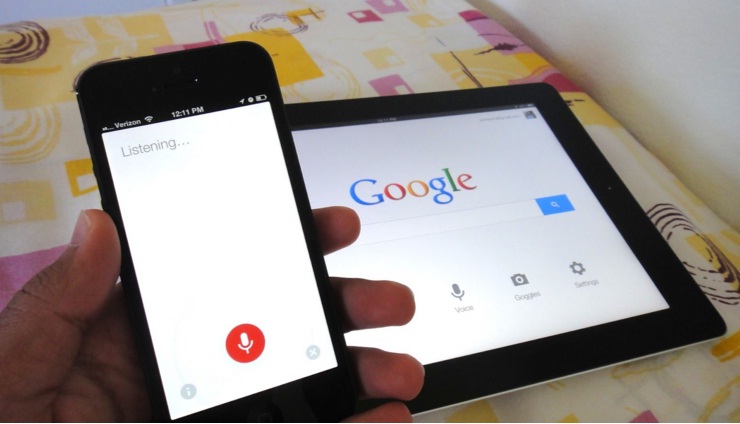 Have the ultimate board game experience on your iOS device itself by downloading Monopoly game on your iPad. Packed with HD quality visual and a great interface, this app comes with a  very interesting feature known as a tabletop mode where the device will become a virtual game board for your family and friends.
---