Have you ever tried some of the best apps for saving money when purchasing something? If not, maybe now is the
Have you ever tried some of the best apps for saving money when purchasing something? If not, maybe now is the time to do so. These apps can help you find discounts and special offers and you can get coupons as well, so you will be able to save money on clothes, groceries, and many other things. Moreover, there are apps that will help you track your bills and the ones that you can use to plan your budget. Do not underestimate this kind of apps, because by using them you really can save a lot. Most of these apps are completely free, and they are available for both, Android and iOS platform.
See also: Top 10 Sports Apps For Android And iOS
Best apps for saving money
Let's see some of the best money-saving apps that you can use to plan your budget and of course, save.
Coupons.com
Want to save money on groceries and try new products at more affordable prices? Then make sure to downloads Coupons.com app. The app is free and it comes with paperless coupons that you can use in many stores including Target, Walmart, and Dollar General. All you need to do is link the loyalty card from your favorite store to your coupons.com account (if you don't have one already, creating it is super simple!). You'll get instant savings in the stores with loyalty cards. If you are purchasing something in the store which doesn't offer such card, add and redeem coupons, and then just send a photo of the receipt to coupons.com using the app and you'll get a refund. The app will also show you which store close to you offer discounts and special offers this makes shopping even more enjoyable.
Download Coupons.com for Android
Mint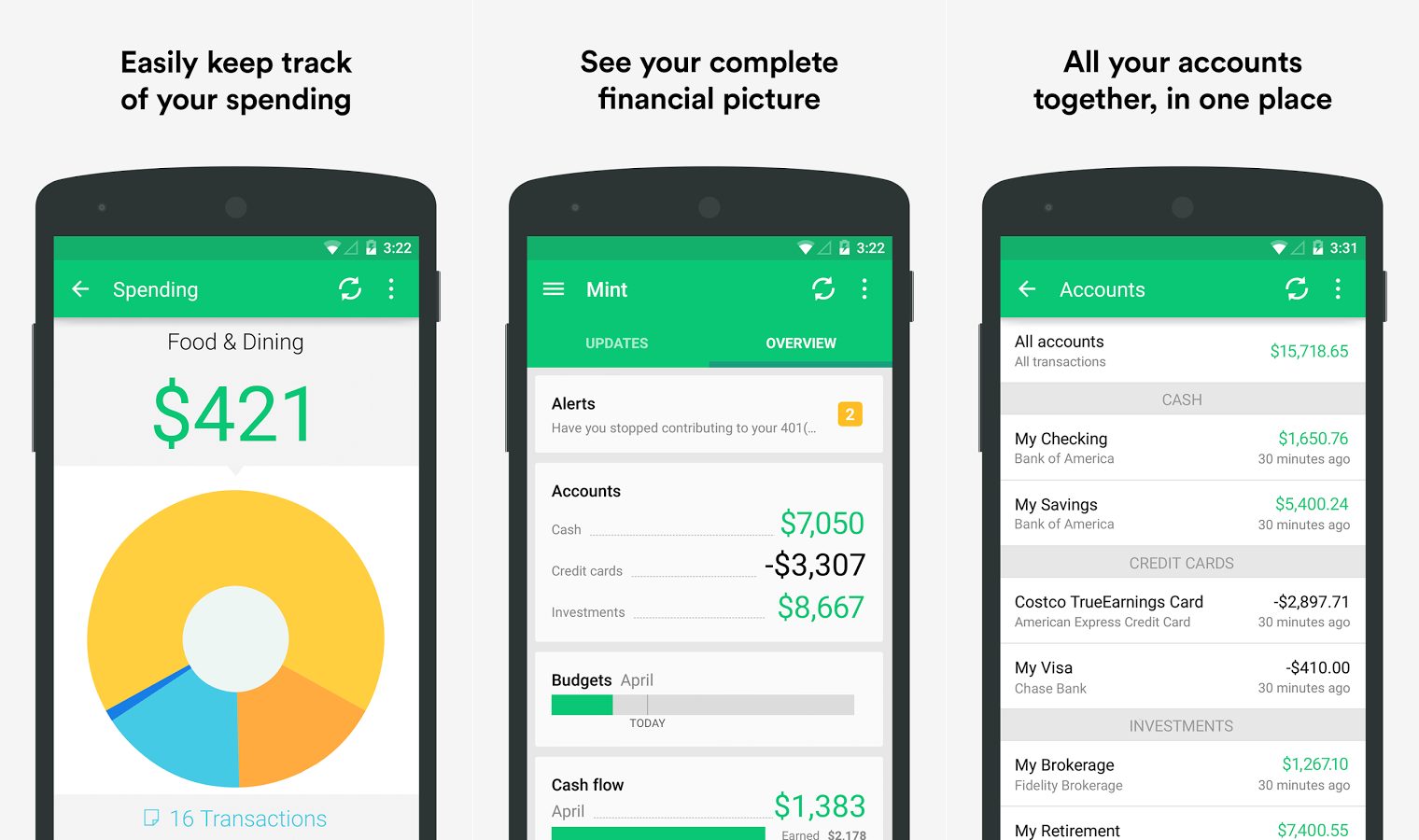 Planning the budget is one of the essential things you need to do if you want to save some money. However, you need to plan a budget in a way that you can actually stick to it and with the Mint app, you can do just that. Moreover, this app is designed to help you manage all your finances in one place, track and pay your bills on time, and it also gives some really good saving tips. You will get bill reminders, so you won't be late with payments. Also, you can get free credit score, a credit card isn't needed. The app is safe and secure as it comes with multi-factor authentication. Mint app is free and it is available for Android and iPhone.
Goodbudget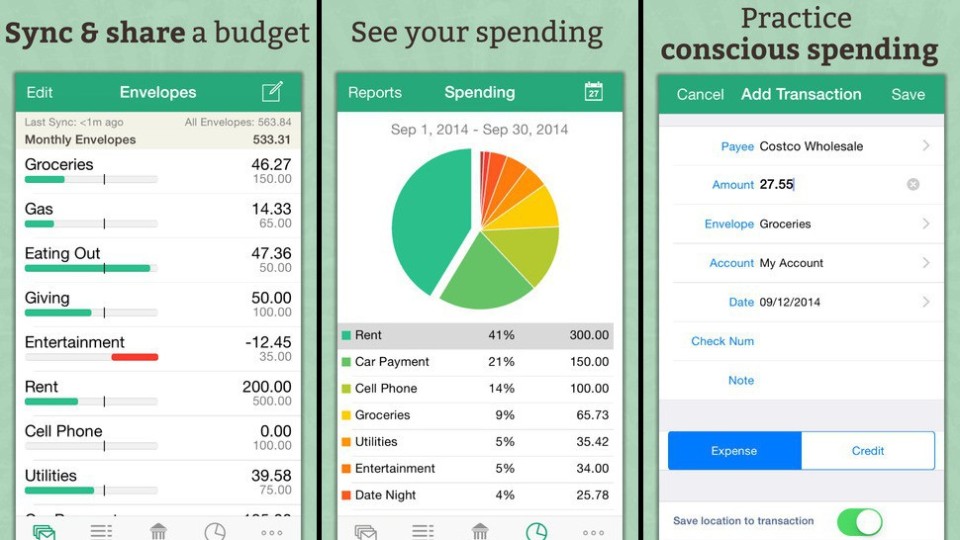 Another pretty cool app for budgeting is Goodbudget. It is also a free one. Goodbudget helps you manage your money in a smart way and track your spendings. It comes with a ton of handy features. The app automatically syncs across iPhone, Android, and the web, and all your data will be securely backed up to Goodbudget's website. You can add and edit accounts, search for transactions, track all your expenses, schedule transactions, edit your budget if needed, and more. Most importantly, the app is very simple to use. Same as previous apps we've mentioned, it is available for iPhone and Android.
Download Goodbudget for Android
Download Goodbudget for iPhone
Prism Bills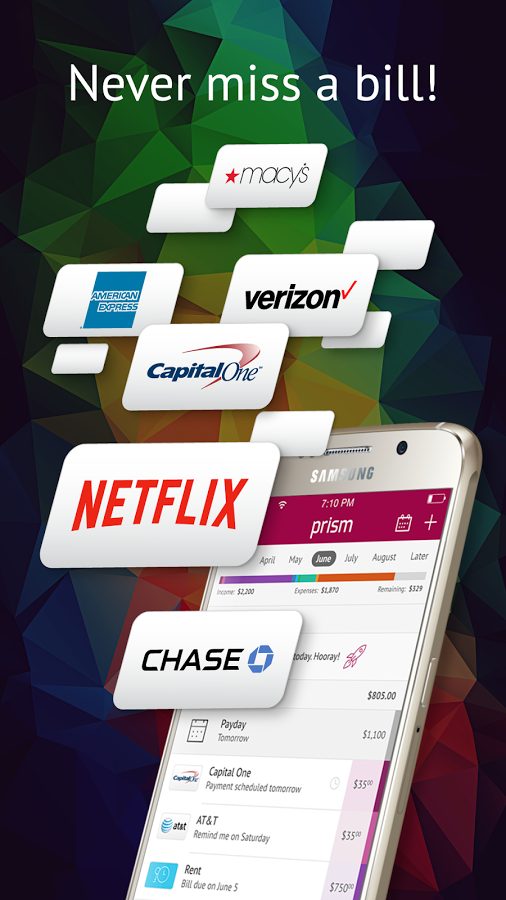 Prism Bills is another useful app that allows you to track and pay your bills on time. With Prism, you will never again find yourself in a situation to forget about bills or other types of payments. This means you will avoid being charged for late or missed payments. You can use Prism to track upcoming bills, their amounts, and due dates. Also, you can use the app to pay your bills anytime and anywhere. You can use your credit card, debit card, or bank account to schedule your payments.  Everything is very simple, just add your bills and your bank account and you are ready to go.
Download Prism Bills For Android
RetailMeNot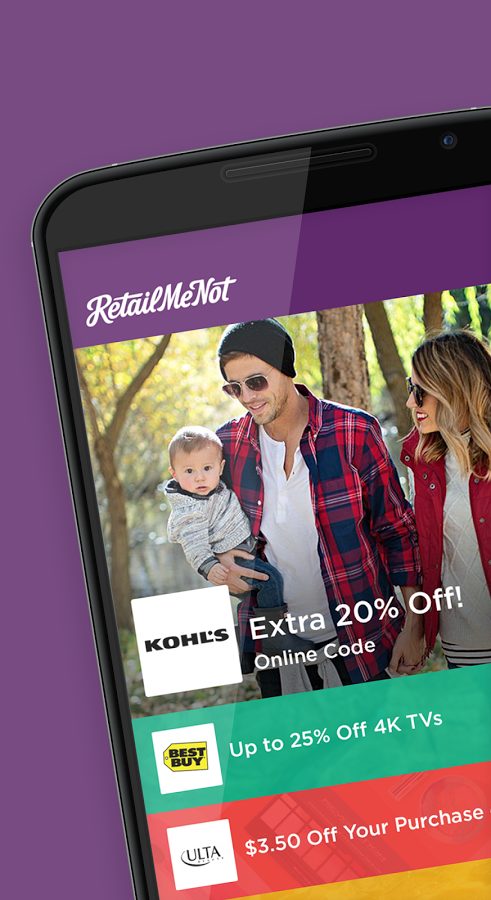 Another one on the list of best apps for saving money is RetailMeNot. You can always save some amount of money by taking the advantage of special offers and discounts. This app will help you do just that. You can see the special deals from thousands of stores and restaurants. The app has online codes and printable coupons, and often, all you need to do is just show your smartphone at the cash register and scan barcodes right from your device. With RetailMeNot, you will get great deals on the go, as the app has deal alerts. It lets you know all about nearby deals. You can see the special offers that are near your current location. Awesome! Don't miss to get top deals from your favorite stores and restaurants.
Download RetailMeNot for Android
LivingSocial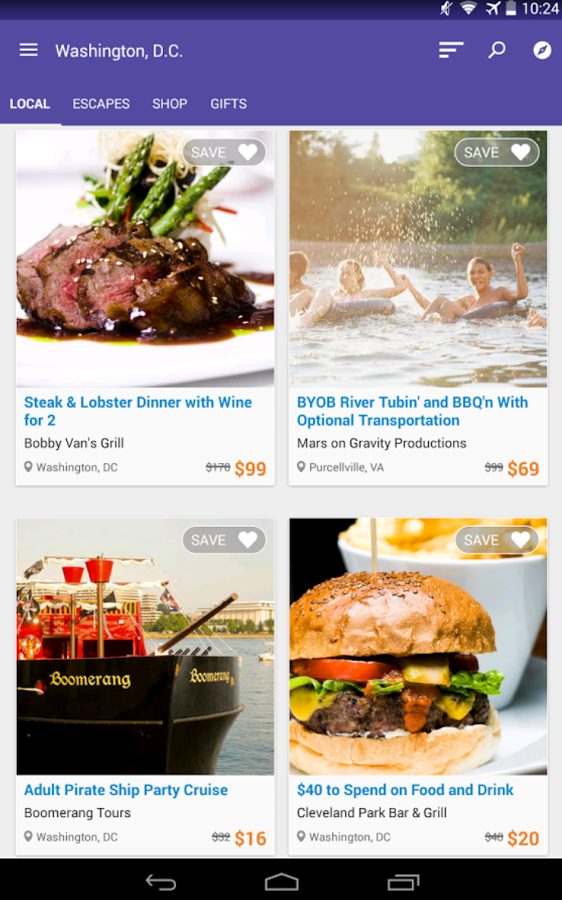 We can't allow ourselves to create a list of best apps for saving money without adding LivingSocial. It is such a great app that helps its users find special offers, awesome things to buy and do, vacations, and more. LivingSocial is free and very simple to use. Don't know what to do next? Consult LivingSocial and you will find something incredible in a blink of an eye. Most importantly, you will get awesome deals and you will do both – enjoy and save. You can access your vouchers without printing, browse cool offers, and share great deals with your family and friends. If you haven't used LivingSocial before, start today. It won't cost you a cent and offers a lot. Don't worry – it's available for Android and iOS.
Download LivingSocial for Android
Vouchercloud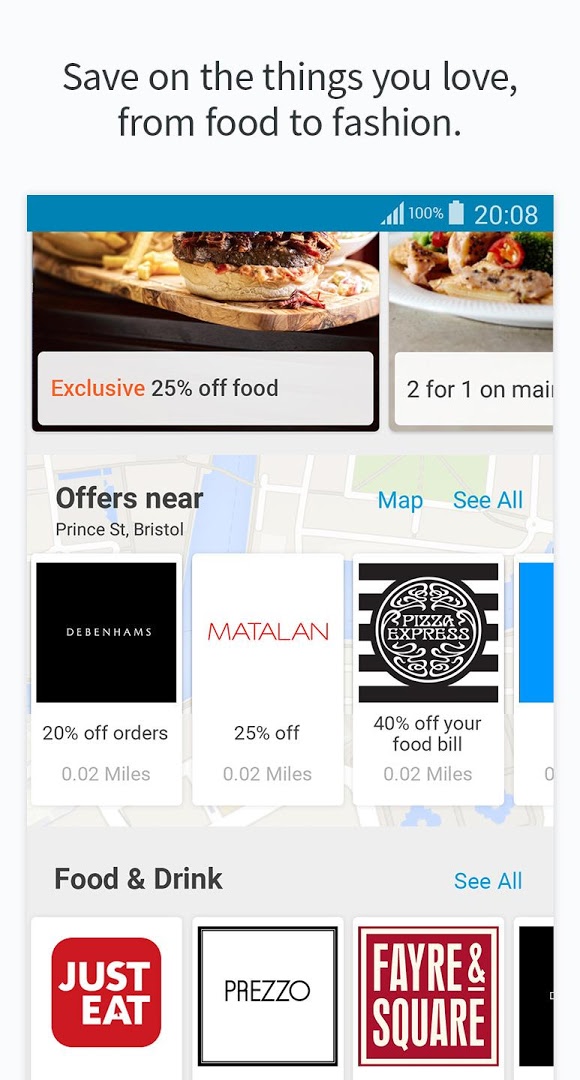 With Vouchercloud you can find best deals and offer for different things, such as food, fashion, and more. The app is free and has a really nice design. Above it all, it is very simple to use. Some of its main features are special restaurant deals, so you get to enjoy the best food in town at lower prices, you will get special offers for fashion, technology, travel, and more. You can save your money on just about everything. Available for Android and iOS, free, used by millions of people worldwide, and useful – it definitely deserves to be listed as one of the best apps for saving money. Try it out today!
Download Vouchercloud for Android
Goldstar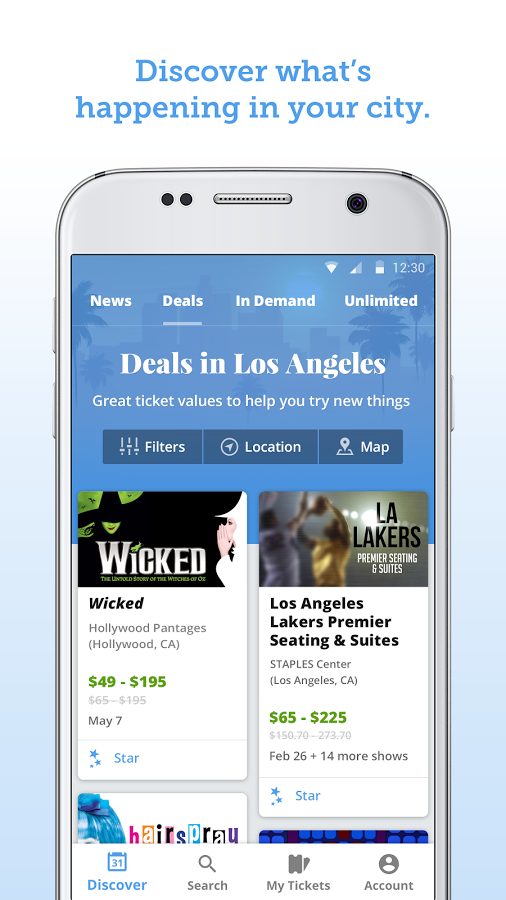 There is no better way to find incredible events in your city than by using Goldstar app. With just a few taps, you can find a ton of interesting events, but not just that. You can buy the tickets at the best prices. Goldstar app brings new events daily, from Broadway and concerts to sports and food festivals, and it offers exclusive discounts. Moreover, you can see reviews from other people who already attend the event. You can find the tickets for shows, concerts, NBA, NFL, NHL and more.
Trivago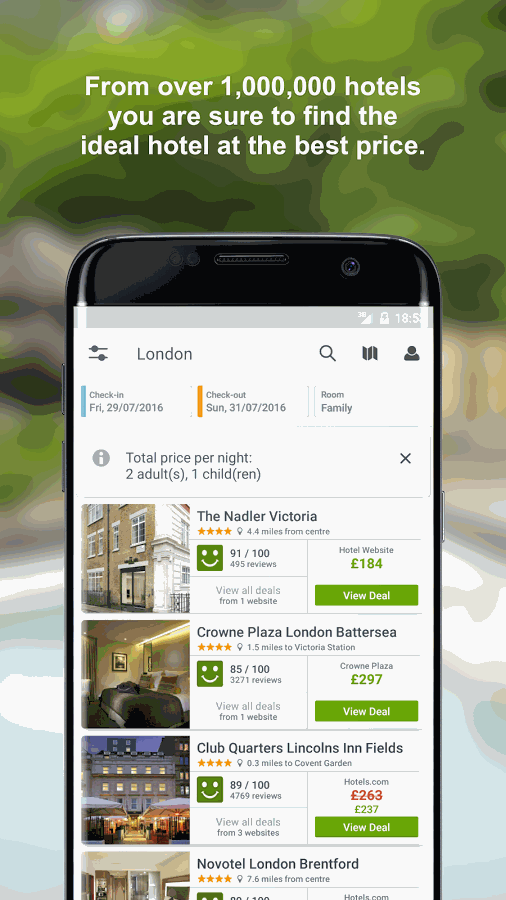 The apps we have mentioned above are for everyday savings. But, what if you are planning to go on a vacation? Accommodation is one of the essential things, and you don't have to spend a ton of money for a room with the view. Just download Trivago, and find a perfect hotel at the best possible price. Trivago is designed with the idea to help you save money when traveling. It compares prices for hotels from hundreds of booking sites, making sure you will find the best deal possible. You can also find hotel discounts and special vacation deals, and read hotel review scores. If you want to stay in a great hotel and pay less, make sure to download Trivago today. Perfect vacation guaranteed.
Hopper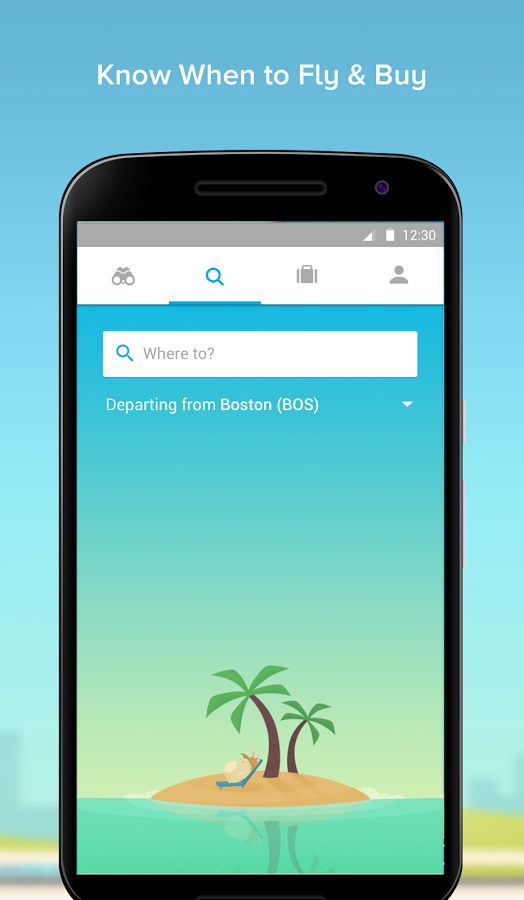 Speaking of vacation and travel, let's not forget to mention Hopper. It will help you find flights you need at the best prices, so you will be able to save some money on airline tickets. This app is great for those who travel by plane very often. The app is able to predict the change of prices in the future, and it also helps in finding the best travel dates so you can save some cash. The app has a super useful feature that allows you to buy a ticket in 60 seconds, so thanks to this feature, you won't miss the special offers anymore. Hopper app is free, and it is available for Android and iOS.
We have listed some of the best apps for saving money. With these apps, you can plan your budget and stick to it, pay your bills on time, and also save when shopping and traveling. Have you tried one of these? What are your favorite money saving apps?
---