Becoming new parents is probably the happiest moment in our life that requires us to go through several life
Becoming new parents is probably the happiest moment in our life that requires us to go through several life changes. While you will receive immense support from your spouse, friends, and family during this time for your baby care, technology is not behind. With technology being stepped into our all phases of life, we no way can overlook the role of it. And developers have come out with the best apps for new parents that you can get into your device to perform the duties of a new parent even more carefully and perfectly.
So, the top best baby development apps are listed down here with their features so that you can get them in your smartphone to offer your baby a beautiful life.
See Also: Top best Android apps of 2017
10 Best Apps For New Parents
This app is going to help you a lot with its numerous helpful features when the baby is newly born. There are several things to be kept in mind and you need to track various activities as well to ensure your baby is growing healthy. Baby Connect let you store information such as their feeding time, how frequently they are sleeping, when the last vaccination was given etc. It also features 25 categories, timers, alarms etc along with 34 different graphs that can be used to track the baby's growth perfectly. This is a premium app that requires you to spend only $4.99.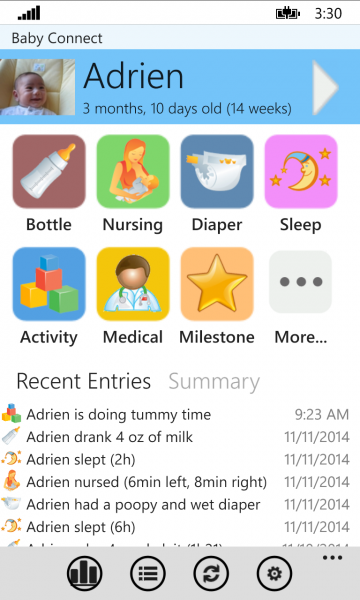 This app is more helpful in case you have just given birth to a twin baby. It comes with a nursing log feature that allows the new parents to keep a track of the baby's feeding time. It has six nursing logs, so the feeding time record of six babies can be made altogether. Baby Tracker Nursing app is helpful in case your doctor requires you to provide the details on baby's feeding schedule. The app is available on iTunes at $4.99.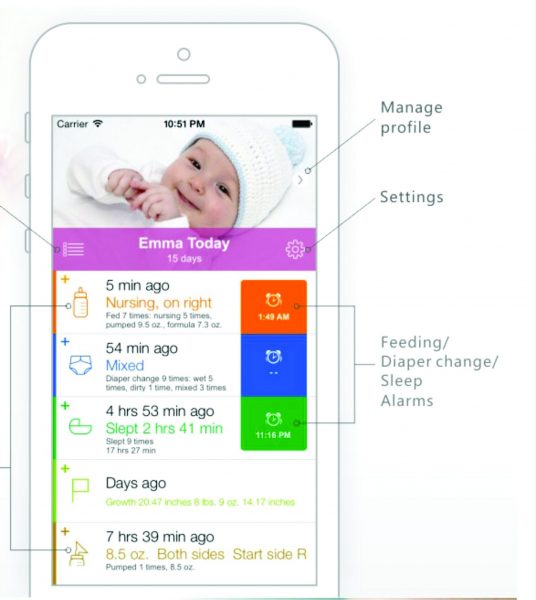 Baby bundle app as the name suggest is packed with numerous features to help out new moms to take care of her baby more easily. Every day to day activities of the bay such as when she or he eats, poops, sleeps etc. are tracked through this app.  Also, breastfeeding timer is another additional tool in the app while you can turn it into a baby monitor just by paying some small amount of fee. This app is available for free on iTunes but you can upgrade it to explore even many more other features at a minimal cost of $2.99.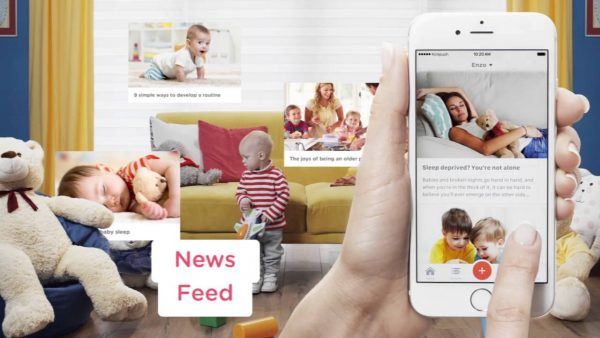 Another useful baby development app that is absolutely free and is available on iTunes used by new parents as well as by the pediatricians. This app let you track the baby's growth and you can make use of it to track the birth of baby's from their birth to 20 years of age.  A chart is available in the app that can be even customized as per you and your baby's need. Another growth chart is also packed with Growth app that let the new mom to track the growth of their preterm babies.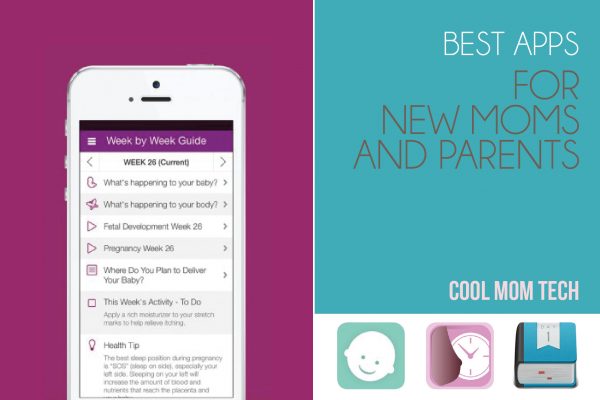 My Baby Today
My Baby Today is one of the best apps for parents that can be downloaded and installed on your device completely free. This app is wrapped up with plenty of guide following which you can take the childhood of your babies to a very different level. Sleep guide is a very helpful section in the app that offers various guidance's along with letting you track the sleeping of your baby. Similarly, it consists of feeding section, checklists to track baby's progress and more. The included Q& Asection can answer many of your anxiety regarding your baby.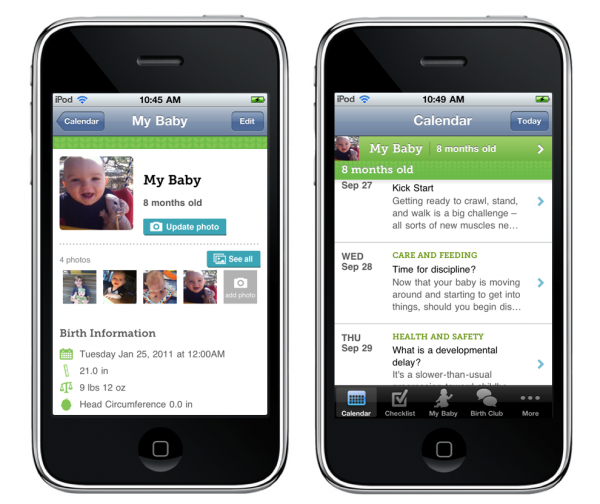 A very powerful app for the new parents to keep their baby engaged at home and outside as well that has various sounds included in it such as sound of a vacuum cleaner, riding of a car etc. When the app is kept in the baby mode, it will avoid all kind of disruption to help your baby sleep well. And when the app is set to baby rattle, the high contrast sound is just perfect to keep your baby entertained. The app is available for both the platform Android and iOS.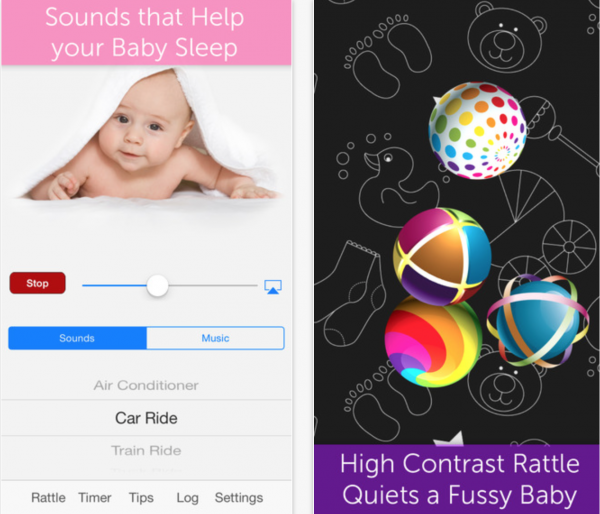 One of the best apps for new parents that allow you to track various activities of your baby while you can also personalize the relevant information as per your baby's age. What is needed to do is just enter your baby's age and all the appropriate information will be available to you regarding your baby's development at this particular age. One of the best feature of this app is you can create a digital scrapbook using your baby's photos and videos. The storybook feature let you do that. With all these, the good news is you will get it at completely free from Google Play store and iTunes.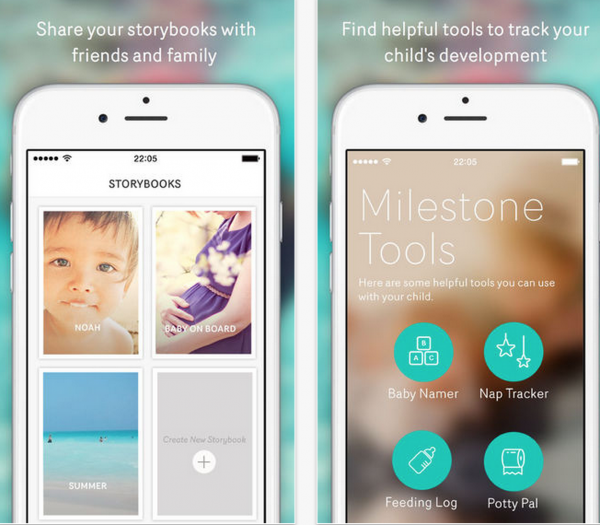 Have you just started using pumping milk for your baby and want to keep a track of that? Then Milk Maid is the right app for you that is for the iOS users. This app lets the new mom calculate how much milk her baby is drinking throughout the day or else throughout the week while it also let you see that how much milk is being stored in fridge, so that you can buy another packet at the right time.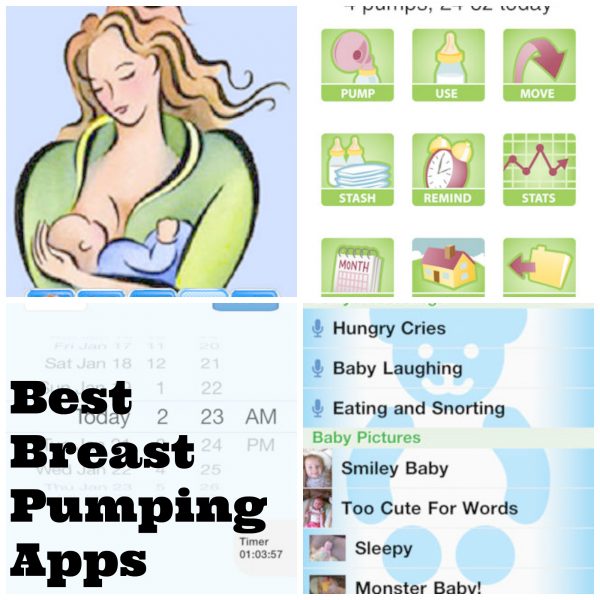 Available for both the platform iOS and Android, this is another helpful baby development app which let the users have access to the useful information from WebMD website. Various helpful and relevant information such as health tips, baby caring guidance, health news etc. are easily available in this app and moreover, all those available guidance and information are approved by doctors.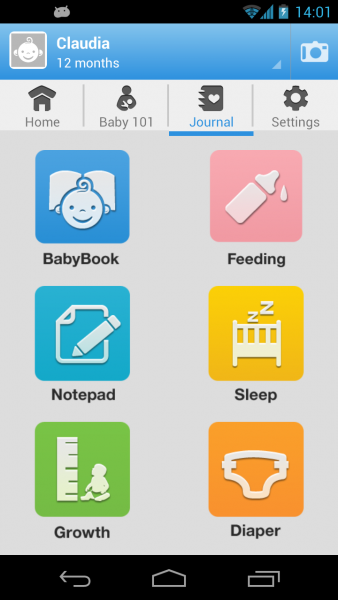 Available only for iOS platform, Cloud Baby monitor is a wonderful app that let you sit comfortably at the office. This app is specifically good for the working mom but it requires you to have two iOS devices, one device is to be kept in your baby's room and another one will be with you. Now make use of the live streaming feature then and get to know what your baby is doing at home.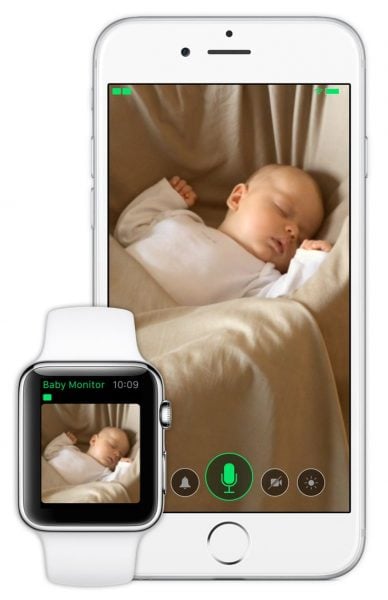 See Also: Top best iPhone apps of 2017
---