Writing a blog on daily basis and posting them to the blogging site is not an easy job at all. And it is pretty
Writing a blog on daily basis and posting them to the blogging site is not an easy job at all. And it is pretty common that all the writers keep looking for ways to boost up their job. As an author, you need to invest enough time to make the website running successfully. And this requires quality content. In this context, it is vital to mention that Chrome browser is the perfect browser for writers that let them maintain security, boost up the speed of task while customization and synchronization between devices are added advantages. And things will become even much more enjoyable and faster when coupled with some powerful Chrome extensions.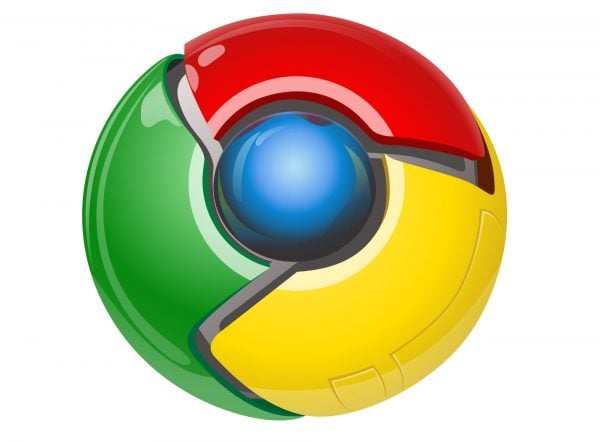 Many more Chrome extensions for writers are available but if you are looking for the best and useful Chrome extensions, read this article thoroughly. This article is all about that and we have listed here the 10 top best Chrome extensions for writers.
See Also: Top best Chromebook apps
10 Top Best Chrome Extensions For Writers
Evernote web clipper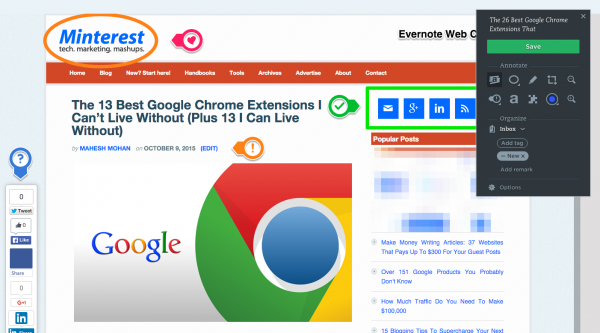 This is the first Chrome extension to mention in our list. Writing requires a lot of researching. And thankfully, this extension is meant for that. Evernote allows you to save any preferred text from the web in the Evernote folder so that you can use them later on. For example, you are reading an article on the web. What you need to do is highlight that preferred text or images and saves it to the Evernote folder with just one click.
This sounds really interesting but you need to install this extension first and rest of things will be handled easily.
Google dictionary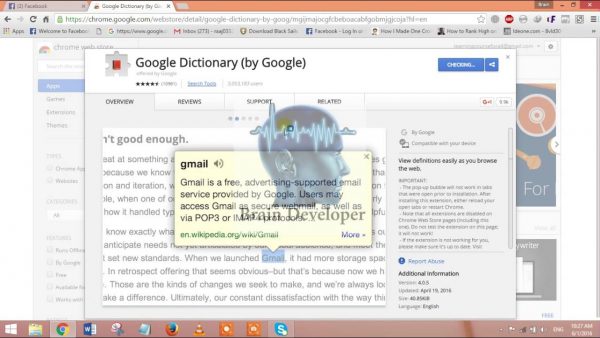 Google Dictionary is here to help you uncover the meaning of the new word. Creating a high-quality content is the prime task of any writer, blogger or author. And this requires you to have a great stock of words. This extension aims to help you in that case. When you come through any new word online and do not know the proper meaning of it, Google dictionary will help you find the accurate meaning of that word. What is to be done is just highlight that unknown or new word and Google dictionary will offer a pop-up consisting the definition of that highlighted word.
Also, the small speaker icon can be clicked to hear the pronunciation of that word.
Grammarly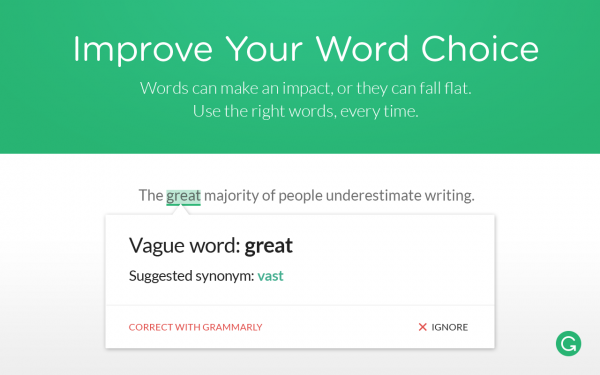 Grammarly is the most helpful Chrome extension for writers and according to me, all the writers should install this extension to make their task accurate. Grammarly extension checks the spelling mistakes and grammar in the article. So, the fear of any grammatical mistake or spelling mistake is eliminated through the use of Grammarly. But it requires you to first go through the registration process on the official website of Grammarly. And upon completing the registration process, this extension will be integrated with your Chrome browser.  With this extension, whenever you write any article, it will show the instant solution of spelling mistake and grammar.
TweetDeck
Does your job involve using the twitter account at your best? Well, then TweetDeck is the best solution for you. This is a very helpful Chrome extension which helps you manage your Tweet account greatly. Whether it is about following the hashtag, scheduling posts and shortening links, TweetDeck can manage everything hassle free. However, be a bit conscious about this extension so that it does not manage you.
Get this Chrome extension to make your job much quicker.
Auto Text Expander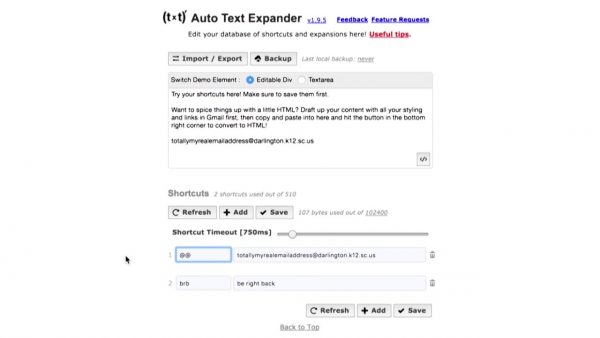 Auto Text Expander is another best Chrome extensions for writers. It can save your huge valuable time. This extension let you create a keyboard shortcut for the word and whole sentences so that typing becomes much easier and quicker. This becomes helpful in case you use a sentence or word very often. For example, you need to use the sentence 'I will call you back in 10 minutes', then save this sentence for the shortcut 'Call'. So, next time when you type Call, Auto Text Expander extension of Chrome will take care of the rest of the thing.
OneTab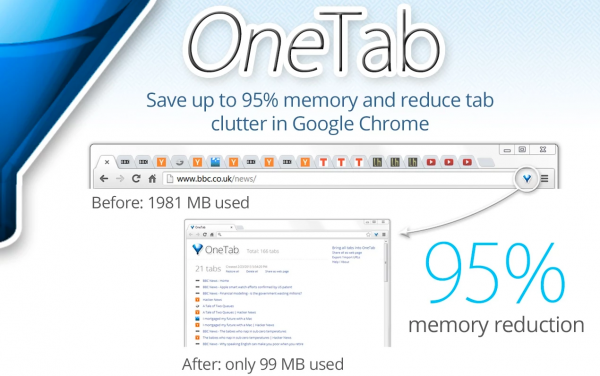 Writing an article requires a lot of research. And Chrome browser has an extension to help you in that task as well. When we go ahead to research, it is pretty simple that numerous tabs are required at the same time and OneTab comes here to help you. It saves all the selected tabs so that users can use them later on. If you want, you can arrange the selected tabs in Groups while it also lets you share the saved tab as a web page. So, what more one writer will need? OneTab is really useful to help in researching so that you can make the article unique.
Writer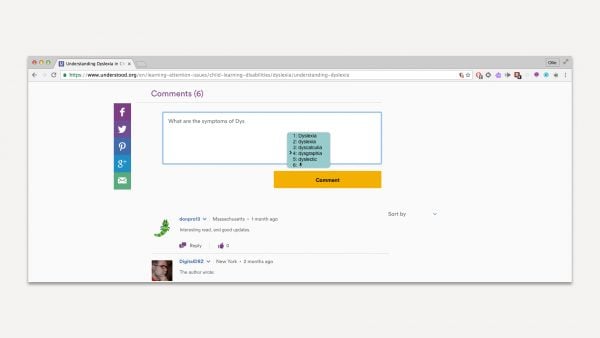 Writer is a must have Chrome extension for the writers and bloggers. This extension will help you write an article hassle free as it eliminates all kind of distractions. Writing requires saving the article very often in the mid of your writing and this is what distracts you from your task. Not to worry anymore as Writer is meant to save the work automatically; supports word count and writing goals. However, not just that rather it handles many more job as well such as the ability to change the background, customizing the fonts etc. Also, it can store unlimited documents. In one word, this Chrome extension is really helpful for the writers.
AdBlock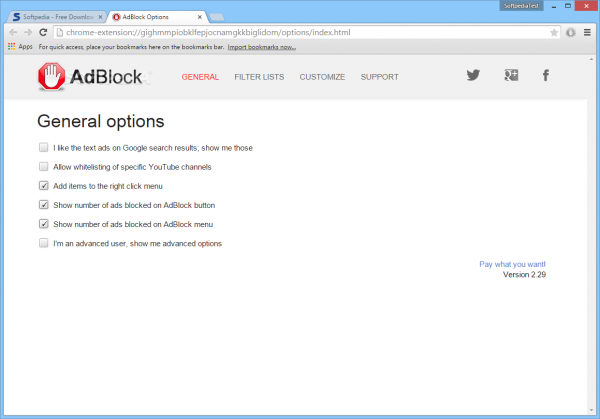 One more great Chrome extensions for writers is AdBlock. This extension is intended to cut back the distraction on the internet. Yes, again writing requires a huge amount of research and if you are distracted by the ads, it will eat some amount of time. But while this AdBlock extension is used in the Chrome browser, as the name suggests, it blocks all the ads, thus saves your time by eliminating the distractions. Get AdBlock and make your writing job distraction free and quicker.
SpeakIt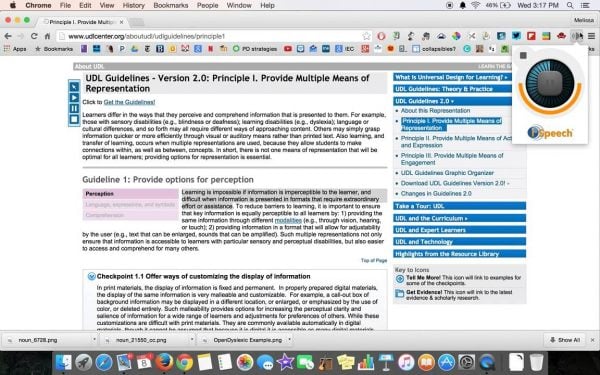 An ideal Chrome browser extension for the writers which will allow you to rectify the mistakes easily. Actually, this is a text-to-speech engine which speaks out the selected paragraph loudly so that you can hear and rectify the mistakes. It is pretty common that we are not able to recognize the mistakes sometimes and it becomes easy if someone can read it for us. SpeakIt can do that job hassle free. There are many more features available with this extension such as the ability to change the voice between male and female. Also, you can adjust the volume.
StayFocused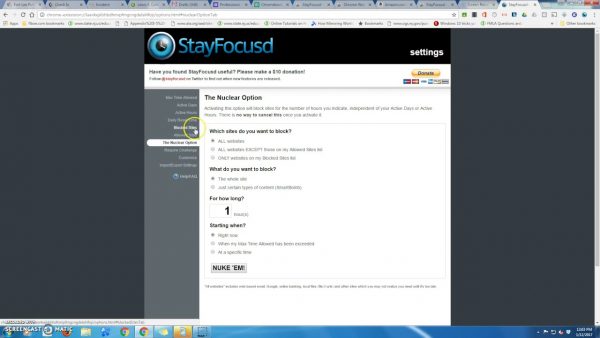 The last best Chrome extensions which can speed up our productivity to a great extent. It is a very usual thing that we get distracted very often by numerous stuff such as Whatsapp notification, Facebook, email etc. while using the internet. Thankfully, StayFocused helps us to stay focused on our job by restricting us from the access to any other website. However, there is always an option of what to block actually and when. StayFocused can enhance the productivity greatly and this is the most helpful to all those who get distracted very easily. So, install this Chrome extension on your browser and make writing much easier.
These are the 10 top best Chrome extensions for writers. While we keep looking for plugin and themes when it comes to the website, extensions serve the similar purpose in the browsers. They are meant to help you in numerous cases. So, if you are a serious writer, all the mentioned Chrome browser extensions here will help you achieve the goals more quickly.
See also: Top best board games for Android and iOS
---