Huawei Mate 10 Pro was one of the biggest launches of 2017. This exclusive smartphone has many awesome features
Huawei Mate 10 Pro was one of the biggest launches of 2017. This exclusive smartphone has many awesome features to flaunt and it is one of the best phones available at the moment. We will give you some of the top reasons to buy Huawei Mate Pro 10.
See also: How to Use App Twin on Huawei Mate 10 Pro
Reasons to Buy Huawei Mate 10 Pro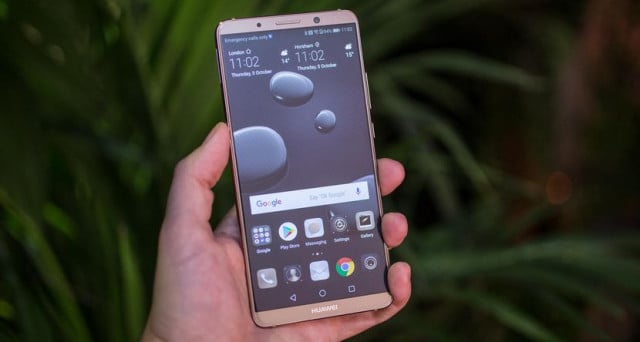 Huawei Mate 10 Pro Has a Classy Look
The smartphone has a refined look. It has a metallic framework and the rear panel is made of glass. The edges have been trimmed down while there are sleek silver linings that run down on its corners. It is smooth to hold yet not slippery. The cameras and the fingerprint scanner are located at the back. Huawei is offering their flagship in three colors – Titanium Grey, Midnight Blue, and Mocha Brown.
A Powerful Battery
Another reason to buy Huawei Mate 10 Pro is its powerful battery. The company has placed a 4,000 mAh battery which lasts for two days when it has been charged completely. It takes just about 90 minutes to charge your smartphone with the SuperCharge Technology feature. Remember to use the charger and USB cable that has been offered by Huawei.
EMUI 8 Software and Android Oreo 8.0
The Huawei Mate 10 Pro runs Android Oreo 8.0 out-of-the-box along with Huawei's EMUI 8 user interface. The EMUI 8 offers features which are AI based in some of the apps offered by Huawei. The camera, for instance, uses a smart loading mechanism and detects when you are looking through the pictures and trying to locate a certain one so you don't want the thumbnails to load. Another feature that EMUI 8 offers is the Floating Dock which lets you use its translucent buttons and go to Home screen, Back, lock the phone and open the Recent apps.
One of the best features of the EMUI 8 is to experience your smartphone on a bigger screen. This is not something that is new but Huawei has definitely brought in some smart changes. Unlike Samsung DeX for which you need to use a separate dock to use a bigger screen, the Huawei Mate Pro 10 just requires you to have Type C to HDMI adapter and you can directly connect to an external monitor and enjoy working on a bigger screen. You can browse, watch videos or play music. The Night Mode is also a cool option that you can use and protect your eyes.
An Outstanding Camera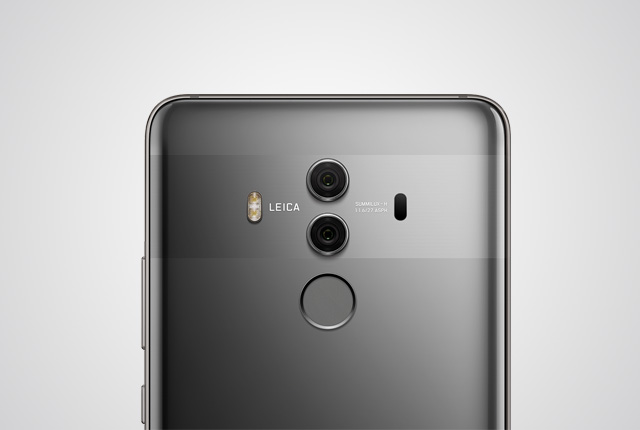 Here is the best reason to buy Huawei Mate 10 Pro. Most of us first ask for the camera and the features that the phone offers. Huawei has kept in mind the importance of the social life of its users and added several cool features to the camera. From its looks, it is quite obvious that the company has designed the hardware around the camera. The hardware has been co-developed by Leica.
The rear camera has two sensors – 12 megapixels, f/1.6 aperture, an RGB color lens that comes with optical image stabilization and a 20-megapixel f/1.6 aperture monochrome lens. Together they offer a 2x optical zoom in Bokeh Portrait Mode ( the one where the background is faded). If you use the monochrome lens separately you can take pretty cool black and white pictures. Whether you click the photos during the night or day or when you have a cloudy day every photo is crisp and clear. The Neural Processing Unit of Huawei Mate 10 Pro has been programmed with image recognition so your smartphone understands where you are pointing – food, objects, animals etc. It changes the settings according to the location and surroundings so you don't have to adjust manually. The Bokeh shots are amazing and selfies are cool too. The hybrid zoom is useful and you also have a feature called Moving Pictures which takes very short videos – this is something like what Apple offers in Live Photos.
There is a whole lot of exciting features that Huawei offers in this flagship. Every penny you spend on it is worth it.
See also: Huawei Mate 10 Lite Tips and Tricks
---