Finally. As it's rumored before, iPod series is finally has an upgrade. Today, Apple has released new
Finally. As it's rumored before, iPod series is finally has an upgrade. Today, Apple has released new iPod Touch, iPod nano and iPod Shuffle. This is the longest upgrade cycle for an Apple device. The 5th generation of iPod Touch was released in October 2012 and and it needs almost 3 years to release the 6th gen and this is also happened for iPod nano and Shuffle. Why? it's because of sluggish market. But the momentum of Apple usic seems to be the right moment for Apple to re-encourage the Music Player market through iPod. Let discuss one by one the new iPods from Apple, but firstly i want to say: welcome to new iPod Touch, iPod nano and iPod Shuffle
iPod Touch
We can say that iPod Touch is like an iPhone with WiFi version only. Different with iPhone's market and iPad as well, wherein Apple keep on competing with the big brands like Samsung, Xiaomi, etc. iPod Touch is a unique device where it's classified as iPod but has capability equal to iPhone without cellular. Powered by the same iOS with iPhone makes it become the cheapest alternative iOS device. The upgrade to iPod Touch 6th gen can be said huge. It because new iPod Touch is powered by A8 processor which is equal with iPhone 6 even though with the lower clock, but this processor technology is an Apple technology with the newest A chip processor model. This 6th gen iPod Touch is supposed to get performance equal to iPhone 6 an this upgrade is so meaningful for iPod Touch. Here are the summary of the 6th gen iPod Touch specifications:

4-inch (diagonal) widescreen display with Multi-Touch IPS technology with 1136-by-640-pixel resolution at 326 ppi. This kind of display you usually find on iPhone 5/5s
A8 chip with 64-bit architecture. M8 motion coprocessor. oh i love it! its look like iPhone 6. For your information, M8 motion coprocessor is the coprocessor that will process all data related to motion sensor so that its main processor is unencumbered by this process data task. And this is Apple's recipe for the best performance that you can get from an iPod.
8MP iSight camera, f2.4 with 1080p HD video recording (30 fps), Slo-mo video (120 fps).
facetime HD camera, f2.2 with 720 HD video recording
Wifi a/b/g/n/ac and bluetooh 4.1
16GB ($199), 32GB ($249), 64GB ($299), 128GB ($399). They offer 128 GB and it's a plus point. It can be a great a companion for a big Library Music Player.
available colors: space gray, gold, silver, pink, blue dan red (RED Product)
Some of the specifications above is in accordance with the prediction and what have been thought previously about how iPod Touch will again be a king of its segment. The 6th gen iPod Touch has 6.1 mm of thickness which is similar to its previous generation. It makes iPod Touch is included to the thinnest iOS device together with iPad Air 2 (6.1 mm).
The other thing i can comment about this new iPod Touch is the disappearance of loop button on its back body. It's a great decision. I think that loop is not really useful for an iPod Touch because it's not a camera pocket. i deplore the absence of touch ID. I think it's one of the best iOS feature which can be integrated with its supporting application. Too bad. But overall, this is a good upgrade for iPod Touch.
iPod nano and iPod Shuffle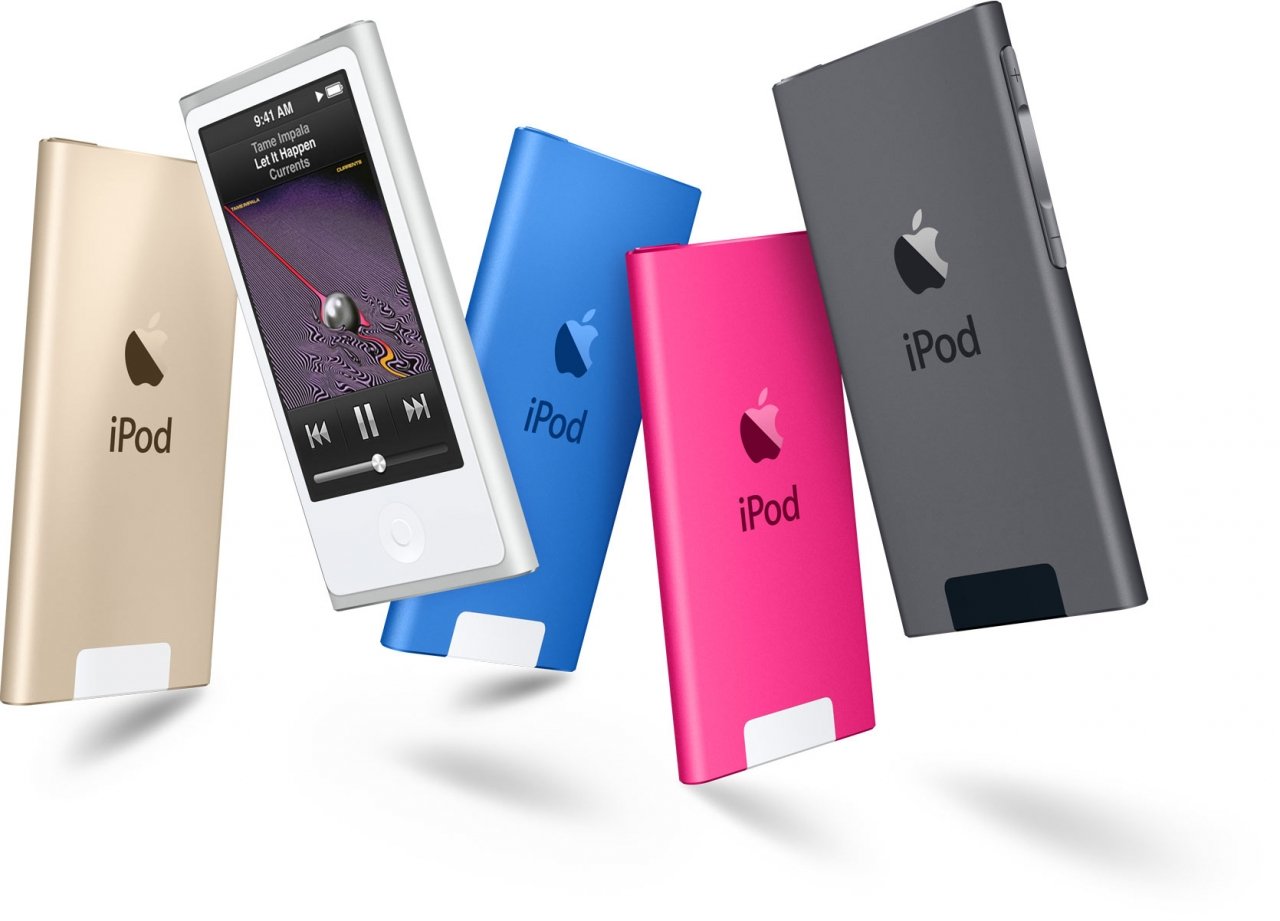 The most interesting from iPod nano and iPod Shuffle is the colors. They available in various colors. Beside that, i didn't find new things from this series. If you see iPod nano, its user interface is not change, as if you are still in year 2012 when iOS 7 was not exist yet. iPod nano is available with 16 GB storage ($149) while iPod Shuffle still 2GB ($49)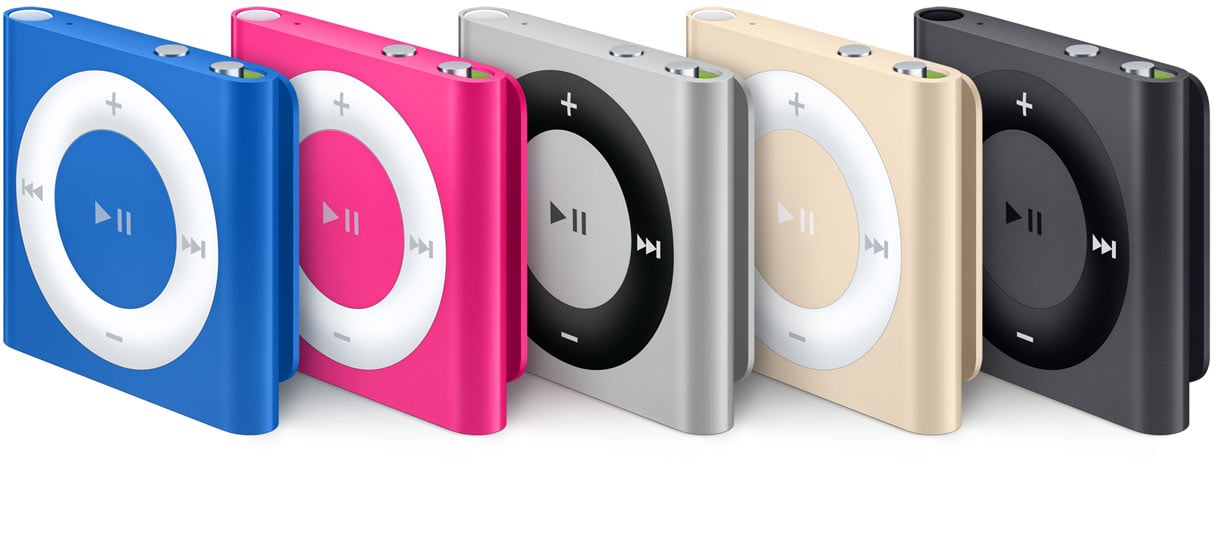 See also: How to Recover Not Readable Photos inside Micro SD Card on Mac
---