There are many people who want to a buy phone that is different from the rest. Many times you see hundreds of
There are many people who want to a buy phone that is different from the rest. Many times you see hundreds of people in one arena or building each holding a phone of the very same brand. Some very mainstream phone brands can be HTC, Samsung, iPhone, Blackberry, Nokia and LG. Though all people may not have these phones but the majority of them do. If you happen to be one of those people you can easily find many phones that can suit their requirements and at the same time are not mainstream Take, for instance, the ZTE Nubia Z9 Mini. Very sleek and attractive in appearance this phone has it all. It has a lot of plus points that you can take advantage of and you will not find these aspects in other common upcoming phones. A few things you should know before proceeding to read all about its specs and details are: it still has to be released. The release date is scheduled for April 2015. There is another phone that is of full size and exists under the name of ZTE Nubia Z9 Max.
Appearance
This phone provides you with the best displays ever only on a 5-inch screen. The resolution is very clear and perfect for movie watching or for spending leisure time watching videos. It has a capacitive touch screen alongside a variety of 16M colors and hues. The screen resolution measures 1080 x 1920 pixels with a wholesome number 441 ppi pixel density that is ~441. And yes the ZTE Nubia Z9 Mini has the amazing feature of multi-touching.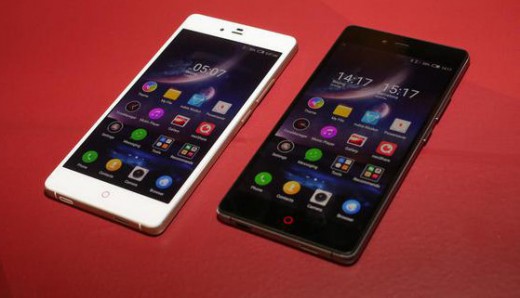 Some sources state that this Mini version of the ZTE Nubia Z9 Max has a resolution of 720 x 1280. But no one can believe anything until he or she has had an experience with the object. Nevertheless, the outlook and appearance of this phone are very smart and clear. The pixels do not play a role in anything after you have handled the ZTE Nubia Z9 Mini and seen for yourself how amazing the screen is.
Design
A phone's design is very different than its appearance. Appearance is the opinion or impression one gets upon laying eyes on the phone (whichever it may be). The ZTE Nubia Z9 Mini's design is pretty simple yet elegant in its own way. Resembling the ZTE Nubia Z9 Max a lot, this one has a sleek and shiny back and a sporty aluminum frame protecting the sides of your phone.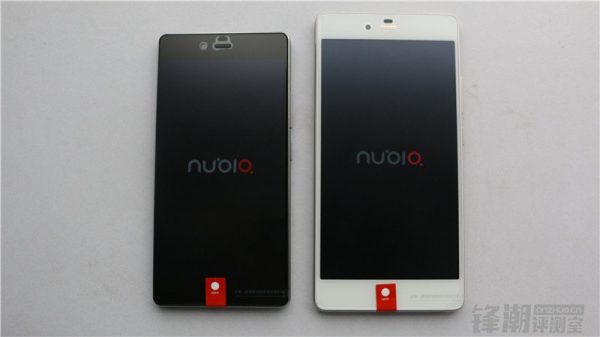 Although it does not have that unique touch some other phones have the grainy back that makes it easier to hold the phone and prevents frequent falls, the ZTE Nubia Z9 Mini has its very own exclusive touch.
Attributes
This phone runs on an HTML5 browser…that is the latest version and is very fast. You do not have to worry about slow internet unless your router is damaged/faulty. Your SMS view is threaded allowing you to remember what you last sent to your recipient. Evade awkward situations! You also have a document and photo editor for easy use and can stop you from transferring data and using other outsourcing tools. To put it in easier words, this video, photo, and document editor help in keeping your life easier and hassle-free.
Camera
You will not imagine how amazing the camera of this astounding phone is. With the clear quality of a digital camera, the resolution of the main camera goes up to a staggering figure of 5312 x 2988 pixels. Well, of course only a 16-megapixel camera can garner such extraordinary features and aspects. Yes, you got it right! The ZTE Nubia Z9 Mini has a royal main camera that measures up to 16 megapixels. Fancy that! Imagine having a phone with such a huge range of megapixels. And of course, there come many plus points with this amazing camera.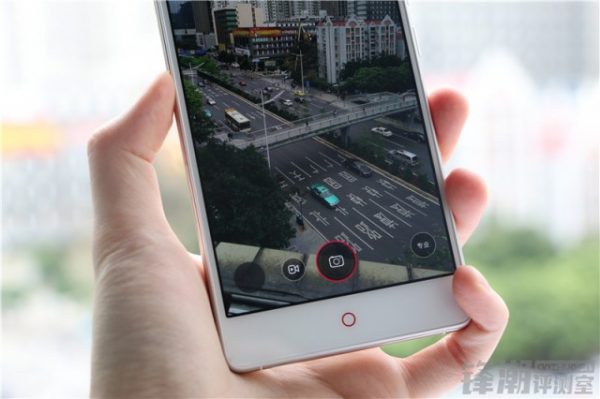 But what is most important is the quality of the video you capture with this gawk-worthy cam. Supporting an astonishing quality of 1080p you can take possibly any video and the outcome will be in top notch HD quality.
We have talked all about the main camera but do you know that the ZTE Nubia Z9 Mini has another camera that is so worth all the cash you spend on this phone. The second cam of 8 MP this phone can never turn you down, ever! Taking selfies with the front cam (for all those who have to flip their phones for selfies) has never been this good. This secondary cam also has a quality of 1080p and I do not see anyone complaining. In fact, I hear the "woah"s and the intakes of breath.
Memory
Never to be forgotten the memory of a phone is very vital. Everyone needs a lot of space on their device. Especially that now there are thousands of apps and games being launched and everyone wants a fair share of them. Needless to say, your ZTE Nubia Z9 Mini has a lot of space to which you can use to your fill. And if you ever need a bigger supply, we all know where to find memory cards!
The phone has an internal space of 16 GB and a RAM of 2 GB! Pretty good for a 'mini' version of a phone! Mostly the 'mini' version phones are always little in everything. But not this one! It may have a name of 'mini' but it has the specs of a way bigger and better phone. And it even is of considerable size!
Operating System Details
ZTE Nubia Z9 Mini, of course, works with the latest version of Android, the v5.0.2 (Lollipop). It functions with a Qualcomm MSM8939 Snapdragon 615 chipset. It has a GPU of Adreno 405 and a Qualcomm MSM8939 Snapdragon 615, CPU. Some people may find this useful but others will not even give it a second thought.
Putting aside all this tech talk one can only say wow and appreciate all the good benefits and plus points ZTE Nubia Z9 Mini can bring you once you do it the favor of claiming it as yours.
---